I can't say how I feel about Francesco Vezzoli's work; that's not how my mama raised me. I will grant though, that he's extremely smart and astute and has successfully identified an elemental dynamic of the art world and makes highly successful art that taps into that dynamic. OK, fine. his work embodies almost every superficial, vapid, self-unaware, pseudo-celebrity, luxury consumerist aspect I hate about the VIP Preview art world.
So bully for him that he's turning the MoCA gala benefit tonight into the set for a performance/piece? This faux-ambivalent account of Vezzoli, his date/star Lady Gaga, and the preparations for the event in the LA Times makes for hilarious reading. I'm sure the event will be the biggest, starchasing cluster$%#& at MoCA since Tom Ford and Naomi Campbell turned the Takashi Murakami dinner into a commemorative plate-stealing riot.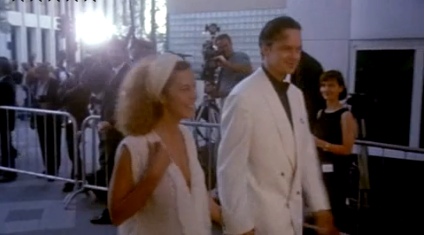 Alas, Vezzoli's use of art to hustle celebrities into working for free unfortunately reminds me of someone I actually like: Robert Altman. To shoot the benefit scene in The Player, where Tim Robbins' murderous studio honcho Griffin Mills is honored by several hundred of his best celebrity friends, Altman threw a real fundraiser for LACMA, complete with black & white dress code, then hustled all his celebrity friends to attend–then he filmed them for scale for his movie.
At least now I can finally make sense of Lady Gaga: she is post-op Cher.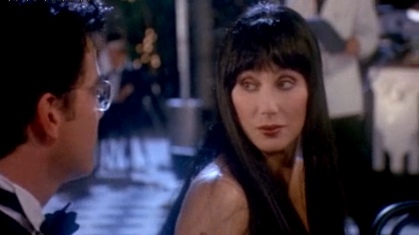 Francesco Vezzoli escorts Lady Gaga to MOCA's gala [lat]