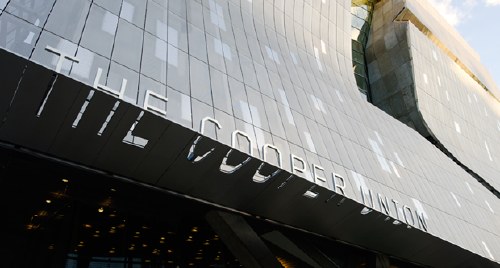 Pentagram has nice coverage of Abbott Miller's work for the crisp signage and graphics systems at Thom Mayne's spectacular new building for the Cooper Union.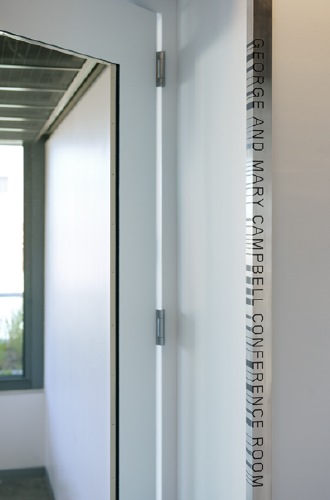 Which looks, in some of its particulars, quite like Roni Horn sculptures.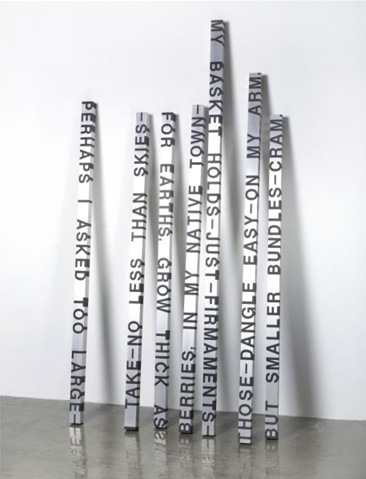 I look forward to hearing that Cooper Union students and faculty eventually learn to read the backsides/bottoms of the signs, too. And that the barcode-like patterns start to appear on peoples' business cards. [Do professors have business cards?]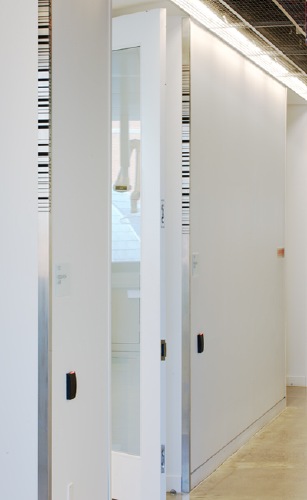 Kind of like how Rem Koolhaas/AMO made that awesome proposal for an EU flag by extruding the colors of all the member states' flags across the field.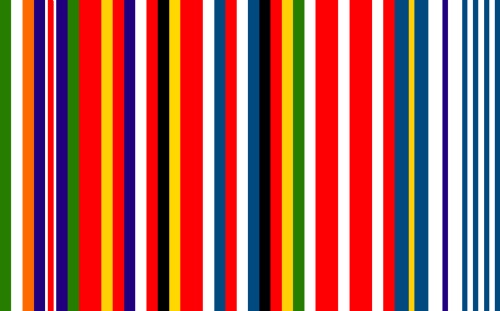 If I were a hostel-type, would definitely sew that on my backpack.
New Work: The Cooper Union [pentagram via greg.org reader br]