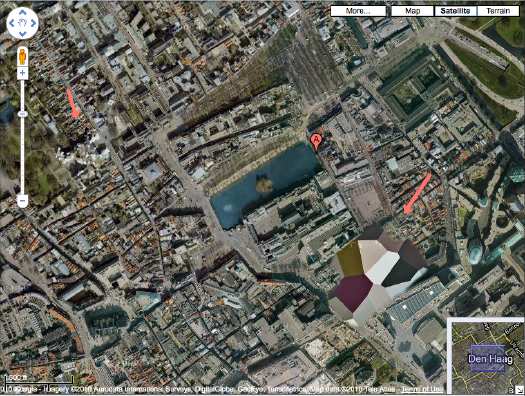 Because I now appear to be constitutionally incapable of doing otherwise, after mentioning the Mauritshuis, the Vermeer-loaded Royal Picture Gallery in The Hague, I checked to see if was camo-obscured on Google Maps.
[I kind of knew it wasn't, because it's situated smack in between two prime Dutch Camo Landscapes: the Noordeindepaleis and the Ministry of Defense HQ, but I looked anyway.]
And while we knew that Google Street View has come to Den Haag, I didn't realize it was just a couple of months ago. And with the Google Trike, no less.
Here's where the museum–a 17th century mansion, is supposed to be, but whoa.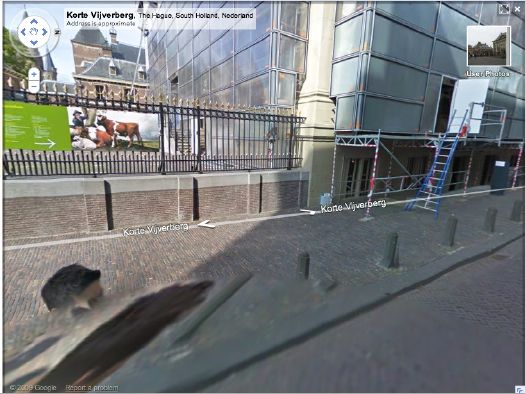 It's apparently camouflaged as a generic glass & steel office building. Took me three passes to find it. By which point, I became kind of fascinated with the way Street View knits together its panoptic images, particularly when they include people. I love Google's Cubist-meets-Robert Lazzarini-meets-Julia Scher-meets Hans Holbein the Younger portrait style.