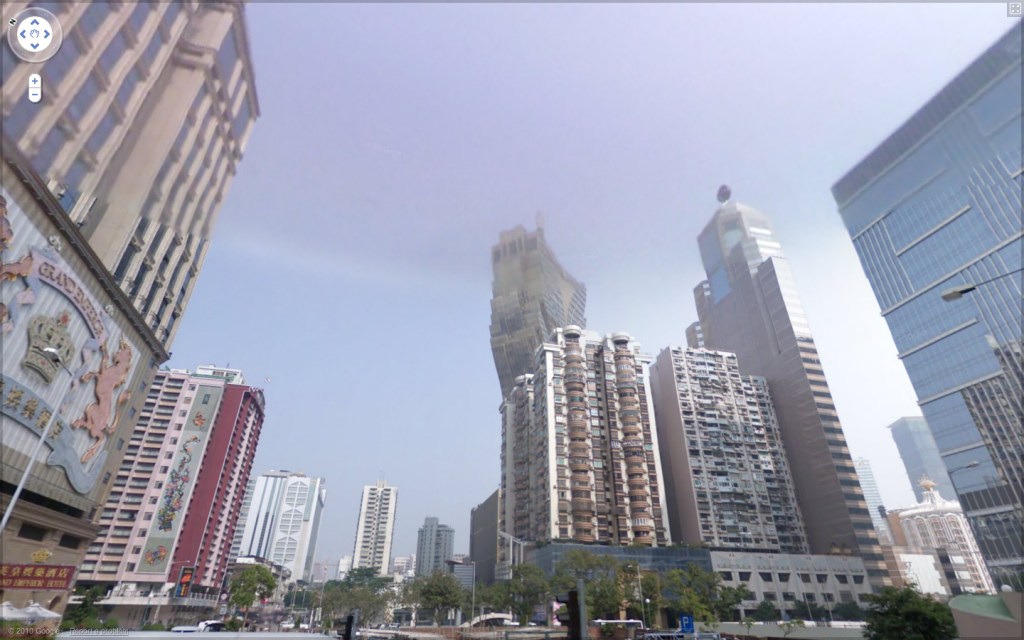 Via one of my Senior Street View Scouts John comes this eerie shot from Simple Ranger's Street View essay of Macau. [Here's the live link.]
Seriously, is that building real? Even if I wander over to look at it up close, my doubts only increase.
And frankly, looking up at the sky and seeing the Google Street View car reflected in the curved, mirrored underside of the Grand Lisboa Casino's elevated pedestrian walkway is not helping.