I want to buy this world of chairs, but this signed, dated, handmade Judd ur-chair, from Flavin's stash in Marfa, even, sold in 2003 for $60,000–and in 2007 for $29,000. At that rate, I figure by 2012, I'll be able to just pick it up from the curb.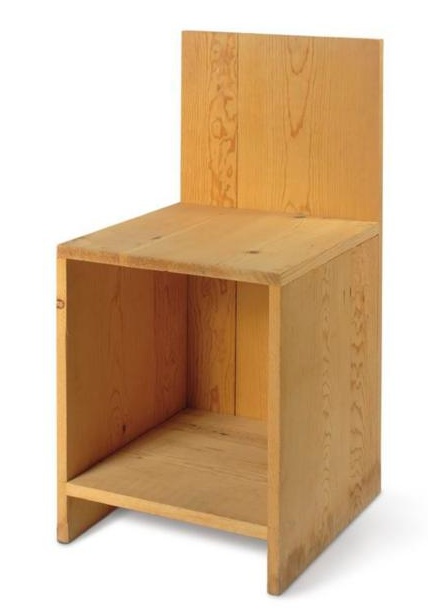 And then this unsigned, undated, handcarved teak chair from who knows where, the knuckleheads at Rago didn't call me back about it–twice–and it ended at just $465.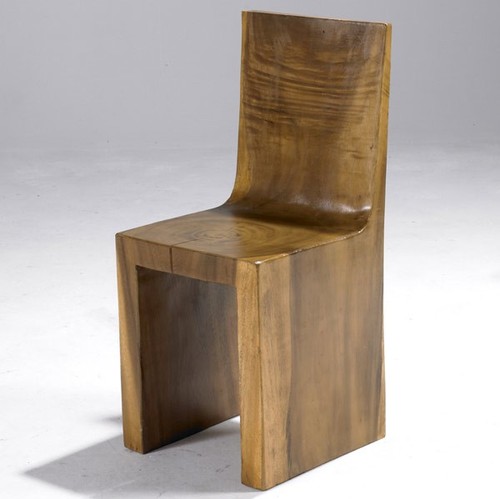 Holy smokes, a Juddy stack of Coke and Pepsi cases? Is this for real, anonymous objects? Anonymous in that we don't know the name of The Master of the Atlantic City Bottling Co. $300 at Kamelot. That hurts.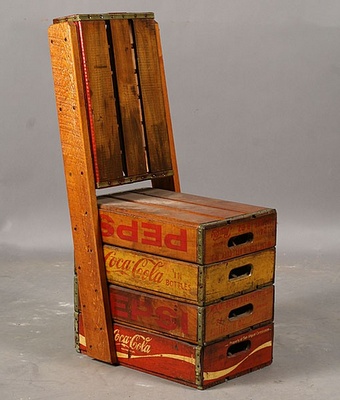 Which, I guess I could make my own for less–five Coke crates at $10-30 each–autoprogettazione x Coke. Sorry, no Pepsi.
I've been so focused on generating enough empty plastic Diet Coke bottles to be recycled into a dining roomful of Emeco With Coke 111 Navy Chairs, I haven't even thought about the crates.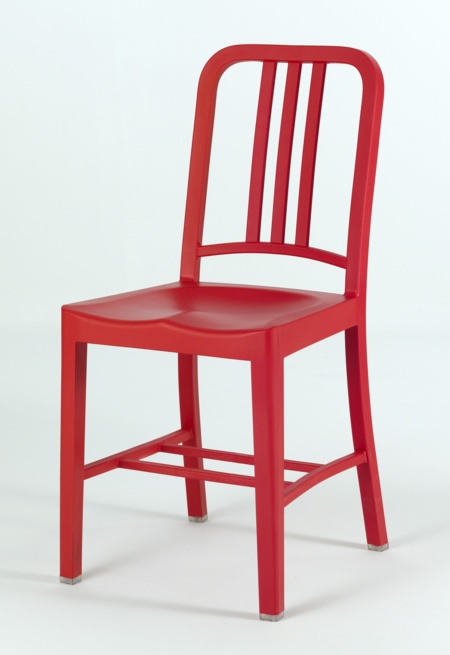 But seriously, I'm kind of kidding. Because as much as I'd like to close the loop and save the planet and all by turning my empties into chairs, the fact that normal Emeco chairs–recycled from cans–last 150 years, and this rPET one has a 5-year structural guarantee makes me a little uneasy. How long would one cast out of recycled glass bottles last?