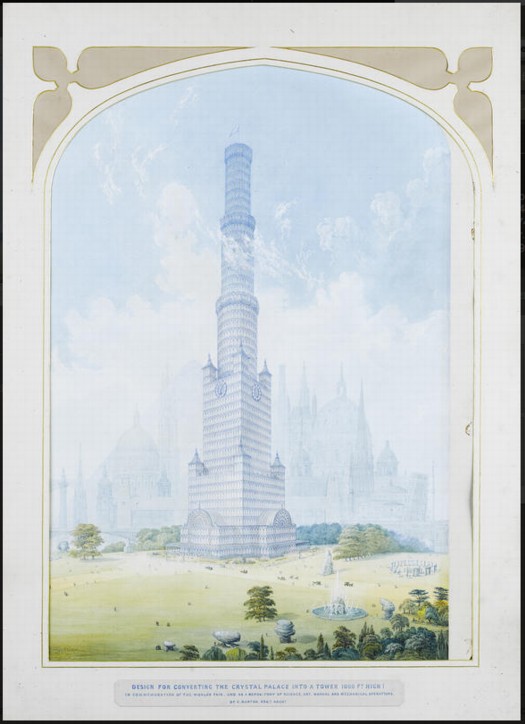 Check out Charles Burton's 1851 proposal for turning the first modern building into the first modern skyscraper:
Design for converting the Crystal Palace into a tower 1,000 ft high! in commemoration of the World's Fair and as a repository of science, art, manual and mechanical operations.
Which is all well and good. I'll let skyscraper historians figure that one out.
I'm wondering if there was a commonly discussed plan to install a replica of Stonehenge in Hyde Park, though, or if this, too, was Burton's innovation.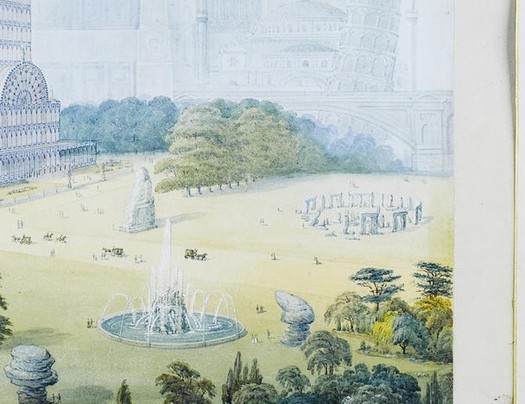 The crazy era slips piling up in this one painting make me wonder if this was bought in 2011 by a time-traveling 1990s Verne Dawson.
Lot 171: C Burton, 19th c, sold for £6,600, 19 Jan 2011 [bonhams.com via things magazine]