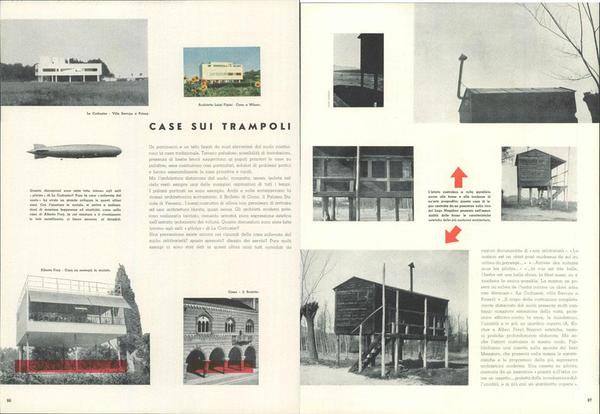 I've had this spread from Domus 195 on my desktop so long, I've forgotten who or where it came from, but the issue, from 1944, was designed by Bruno Munari.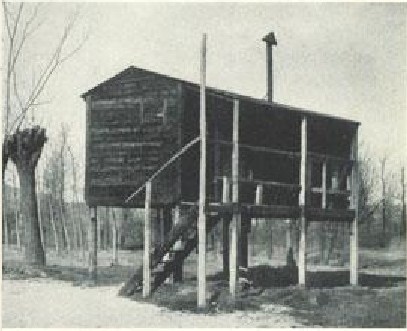 "Case su Trampoli," or "Houses on Stilts" juxtaposes an awesome fisherman's shack on Lago Maggiore with early modernist designs by architects from Le Corbusier to Albert Frey. Who had worked for Le Corbusier, on the Villa Savoye, in fact.
But it's really the combination of the shack and Frey's Canvas Weekend House on the lower left which gets me. Frey built it for and/or with Lawrence Kocher in 1933-4 at Fort Salonga, in Northport, LI, which turned into a little modernist enclave.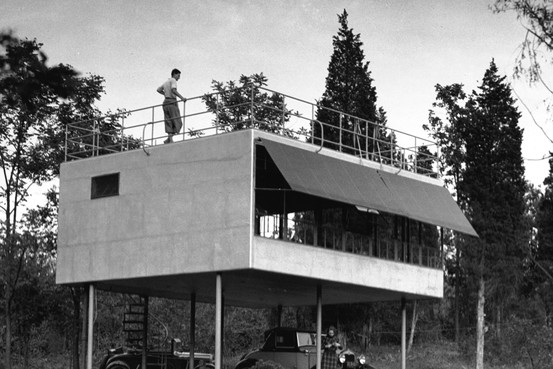 Did I mention it was made of canvas? After the critical success of their Aluminaire House, Frey & Kocher experimented with designs with the backing of cotton and textile manufacturers, but the only one to actually get built was Kocher's own house.
Marine canvas was stretched horizontally over a redwood frame, insulated with aluminum foil, and nailed, painted & sealed. Joseph Rose's Frey monograph says it had to be resealed every three years, but I can't see how long the canvas house actually stood.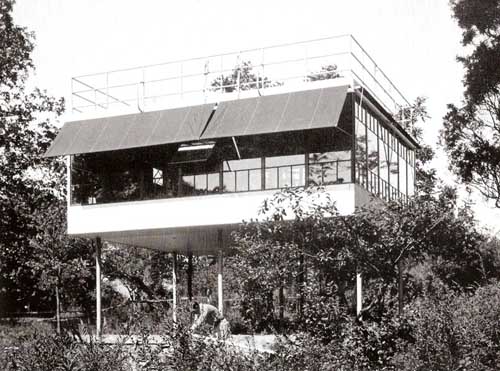 The most detail I've seen online comes from Tania Gonzales Gonzales' series of blog posts, an assignment to analyze the house's structure and propose an addition to it.