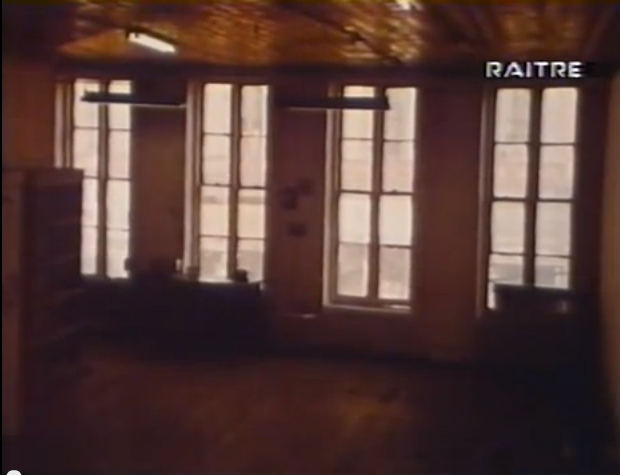 There's a Michael Snow photography retrospective opening this weekend at the Philadelphia Museum of Art, and in sync with that, Tyler Green has an interview with Snow on this week's Modern Art Notes podcast. It's a great discussion with a great artist about a highly anticipated show. So definitely give it a listen.[1]
There is much of Snow's influential avant-garde film work available for viewing online, including an excerpt from his extraordinary 1970-71 film La région centrale, and the entirety of his breakthrough 1966-7 film Wavelength. [The Beatles' "Strawberry Fields" is audible in one short cut of the 42-minute film, so it's not embeddable.]
Wavelength caused an immediate sensation when it was screened by Jonas Mekas, and at the 1967 Knokke-le-Zoute Experimental Film Festival in Belgium, which it won. It consists of a single fixed camera shot of a loft, edited from 14 3-minute rolls of 16mm film, which zooms inexorably toward a photo of the sea, which is mounted between two windows.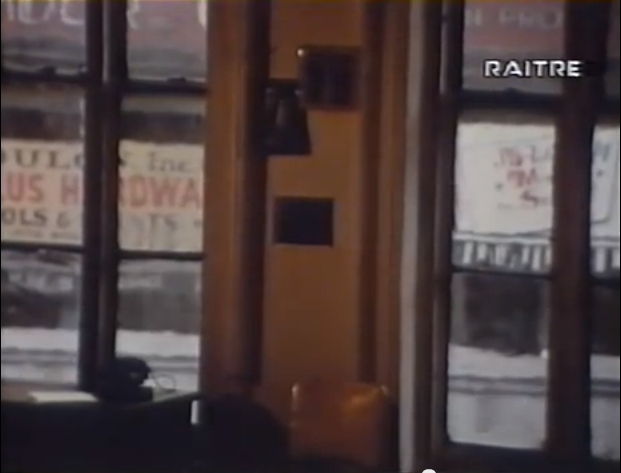 It's as much about the passage of time as anything, it seems, or of seeing time pass. Snow shot it over a week in December 1966 with help and cameos from friends and family. Watching the film again today, I suddenly wondered where Snow made it.[2]
Anyway, when they say anything at all, most references to Wavelength just say it was shot on Canal Street. Some say it was in an "80-foot loft." The awnings partially visible mid-way in the film weren't much help. So I drove up and down Canal Street on Google Street View trying to match the windows, with no luck. Then I found a 2007 interview Snow gave to Border Crossings Magazine, where he notes that screening Wavelength led to meeting Steve Reich, who turned out to live right around the corner from where Snow had shot Wavelength: at 300 Canal.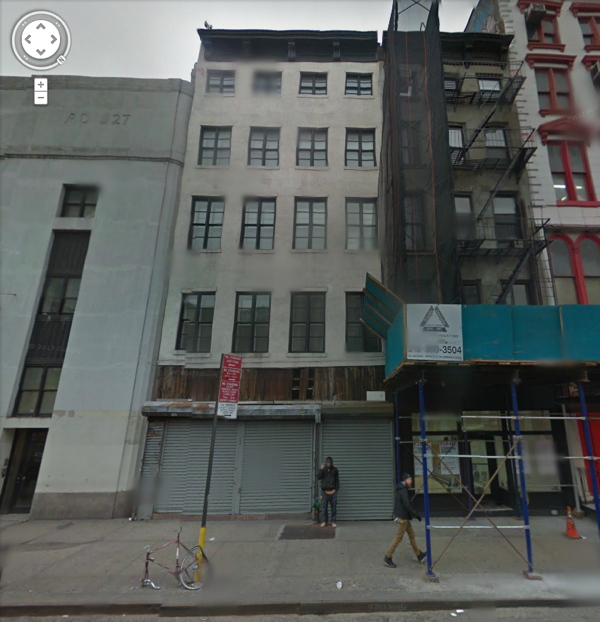 So there you go. 300 Canal St is a 5-story commercial building sandwiched between Pearl Paint and Broadway post office. It's more like 25×60′. For years it had fake purse stores on the ground floor. In the most recent GSV imagery [Jan 2013], the storefront is empty, with no entrance to the upper floors. Because it's on the back, where it's known as 63 Lispenard St. There are two slapdash, sheetrocked 650sf 1BR apartments/floor. Here's what the set of Wavelength looks like now: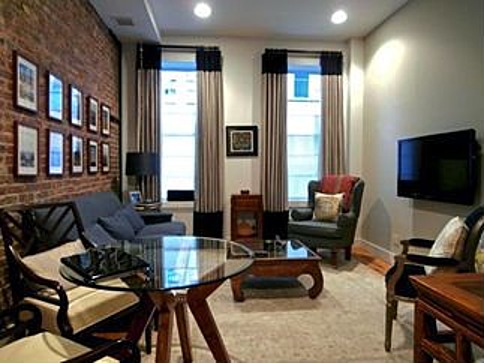 Pretty grim. The original Great Art In Ugly Rooms. Though it probably does have heat now. And maybe the picture hanging between the windows is the current residents' nod to their loft's important avant-garde history.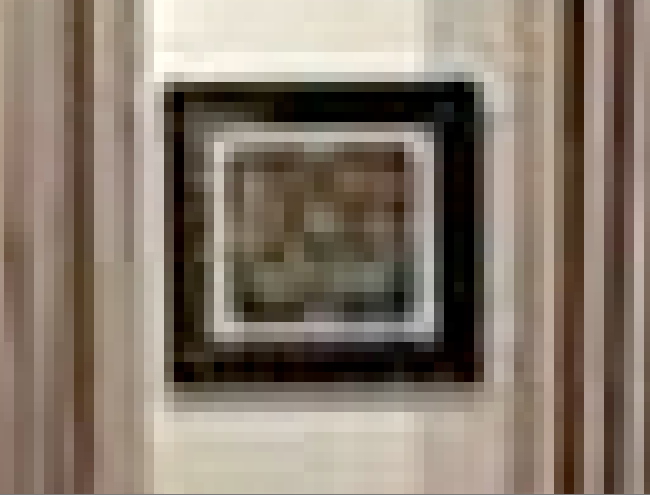 Or maybe not.
Michael Snow on the Modern Art Notes podcast [manpodcast.com]
NOTES:
1 As I was listening, I kept making associations between Snow's explorations of painting, photography and objects and Gerhard Richter's. Richter did not come up in any way in the interview, but it's something I'm going to dig into myself, starting with Richter's Halifax projects from the Summer of 1978 at NSCAD and his glass plate sculptures. Stay tuned.
2 This is probably because a couple of weeks ago Fred Benenson of Kickstarter wrote about investigating the punk band Rancid's 1995 music video for "Time Bomb," which turned out to have been shot in the company's first office on Rivington Street. And just the other day, Scouting NY had an amazing then-and-now look at NYC locations from The Godfather. So old New York is in the air.