Dan Duray has an excellent scoop on an unheralded auction last spring to liquidate the art collection of Glafira Rosales, the only person convicted so far in the Knoedler Gallery forgery scandal.
About 236 lots were sold by the US Marshals via their auction contractor. Only one, a portrait of Rosales herself, betrays any connection to the caper, but that doesn't mean they're unrelated. Most of the works were bought at auctions since 2010, which means they were presumably bought with proceeds from Rosales & co's fake postwar masterpieces.
The obscurity of the sale and the omission of the works' criminal connection practically demand a Glafira Rosales Provenance Project. Maybe in the new year.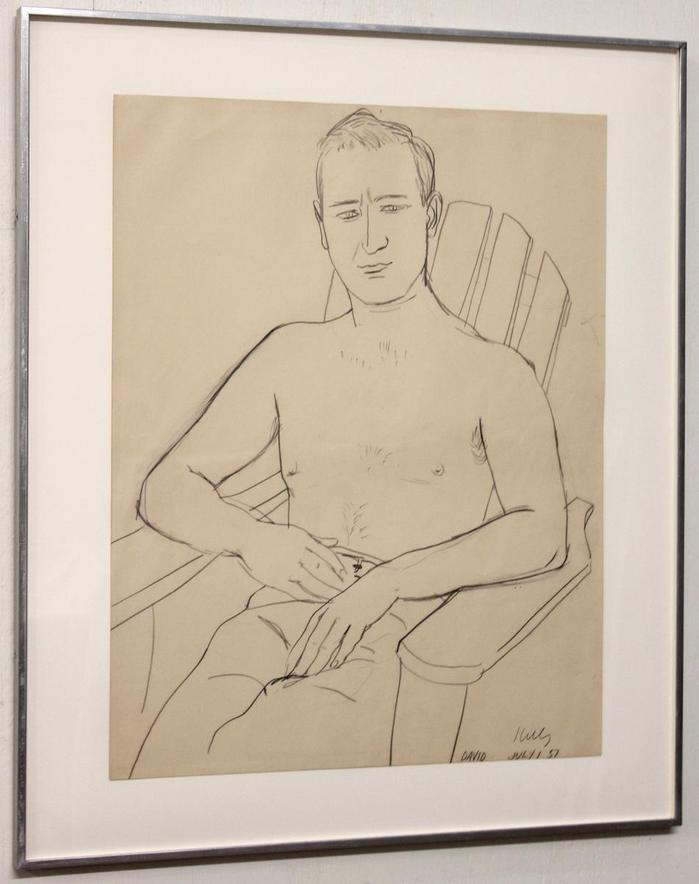 Right now, though, I'll just call out two fascinating works:
This 1957 drawing by Ellsworth Kelly is of David Herbert, a dealer and gallery employee who worked with key NY figures like Betty Parsons, Sidney Janis, and Richard Feigen. Herbert was also dragged into the center of the Knoedler scam; Rosales claimed that Herbert, who died in 1995, was the source for the paintings, which she said belonged to an anonymous, but totally fictitious, European collector. As Patricia Cohen described it when the Knoedler forgeries began to surface:
Herbert planned to use the works to stock a new gallery that was to be financed by the original collector. But the two men had a falling out, and the art ended up in the collector's basement until his death.
Ms. Rosales does own a 1957 line drawing of Herbert by Ellsworth Kelly that was recently part of an exhibition at the Brooklyn Museum. What she does not seem to have, however, are any records that track the ownership of the two dozen or so Modernist paintings she brought to market.
Rosales had been introduced to Ann Freedman, Knoedler's president, Cohen reported, by a gallery employee Jaime Andrade. Andrade was Herbert's partner. He was, presumably, the one who sold or gave Kelly's portrait of Herbert to Rosales. This is how provenance is made: it is inferred along a chain of relationships.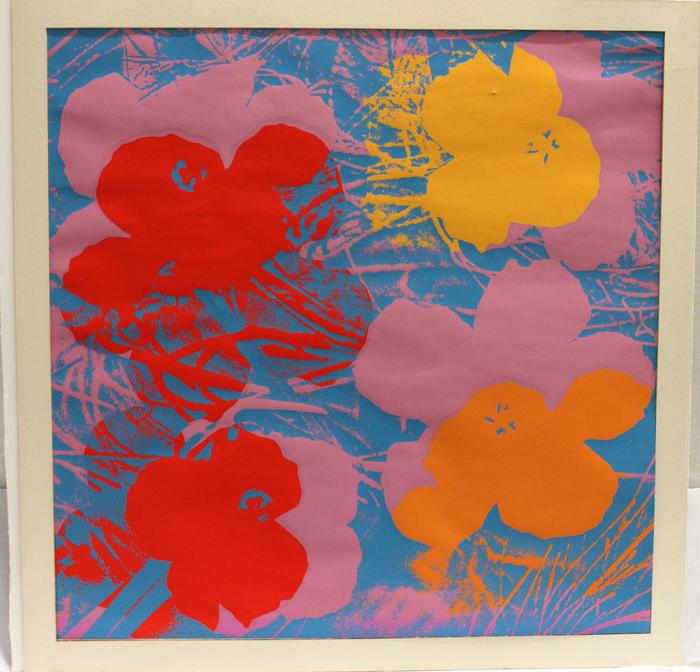 The other work is now my favorite. It is so perfect I have made it my own. Untitled (Glafira Warhol), 2015, is a poster for "Look at Warhol," a 1970 exhibition at Galerie Thomas in Dusseldorf. It's hard to top the Marshal's lot description
Sheet folded at text in top margin and hinged to mat, full sheet = 35.75" x 26.75". No frame, non-archival mat only.
That's right. The master forger and con artist who sold dozens of modern masters to the most venerable gallery in the country without detection also folded a Warhol poster into a mat from Michael's and tried to pass it off as a Warhol print.


In Glafira's defense, she is not alone. The web is littered with these posters, which art grifters pretend is worth $1,500 or more, even as they sell from vintage poster shops for less than fifty bucks. The Marshal appraised Glafira's handiwork at $85. It sold for $905. I can only assume it is because an astute connoisseur recognized the brazen shittiness of the hack as the ultimate souvenir of the whole Knoedler affair.
And while the original now resides in an unknown private collection, I will make Untitled (Glafira Warhol) as an authentic replica edition object as soon as the posters arrive.
Secret fire sale held of 250 works confiscated from dealer in Knoedler gallery scandal [theartnewspaper]
LOT: 104 (1) DRAWING: Ellsworth Kelly (1923 – ) Portrait of David Herbert 1957, sold for $15,200 [txauction, note: dead txauction links updated to archive.org]
LOT: 142 (1) SERIGRAPH POSTER: Andy Warhol [txauction]
Glafira Rosales' collection runs from Item number 18381 to number 18616 [txauction]
Previously, 2013: What You See Is What You Believe: Barnett Newmans From The Knoedler/Rosales Collection
2012: Here's that Knoedler Gallery Rothko