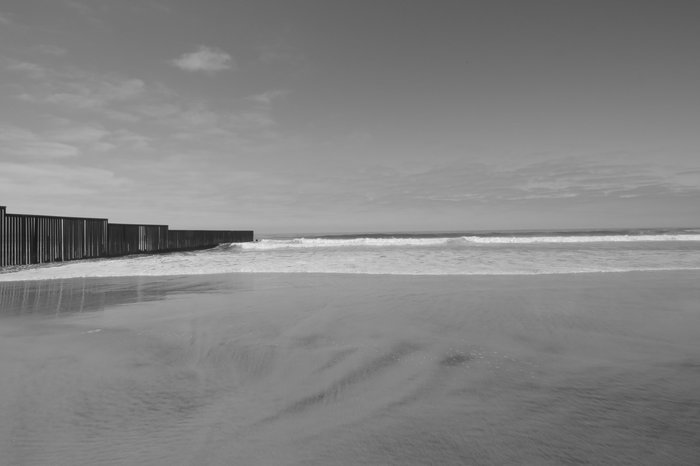 image via @alexismadrigal
I haven't been, but I feel like I'm very familiar with the border wall that extends into the sea between the US and Mexico.
Several artists have made projects around it, including using it as a volleyball net, or painting one side of it. It's telling that the Berlin Wall was also painted, on the free side, or rather, on the side that did not erect the wall. Israel's wall in the occupied West Bank is painted in that direction, too.
Anyway, when I saw Alexis Madrigal's photo of the border wall built in the ocean, I thought what I always thought: it's as cool as it is terrible. [I think Madrigal was attending #RiseUpAsOne, concert/festival sponsored by Fusion at Friendship Park on the US side.]
When the political divisions currently ripping the US apart, and the political, cultural, racial, security, and economic differences between the US and our neighbor get sorted out, and our terrified, weaponized national border stance eases, I hope that this section of the wall will stay and become a memorial.