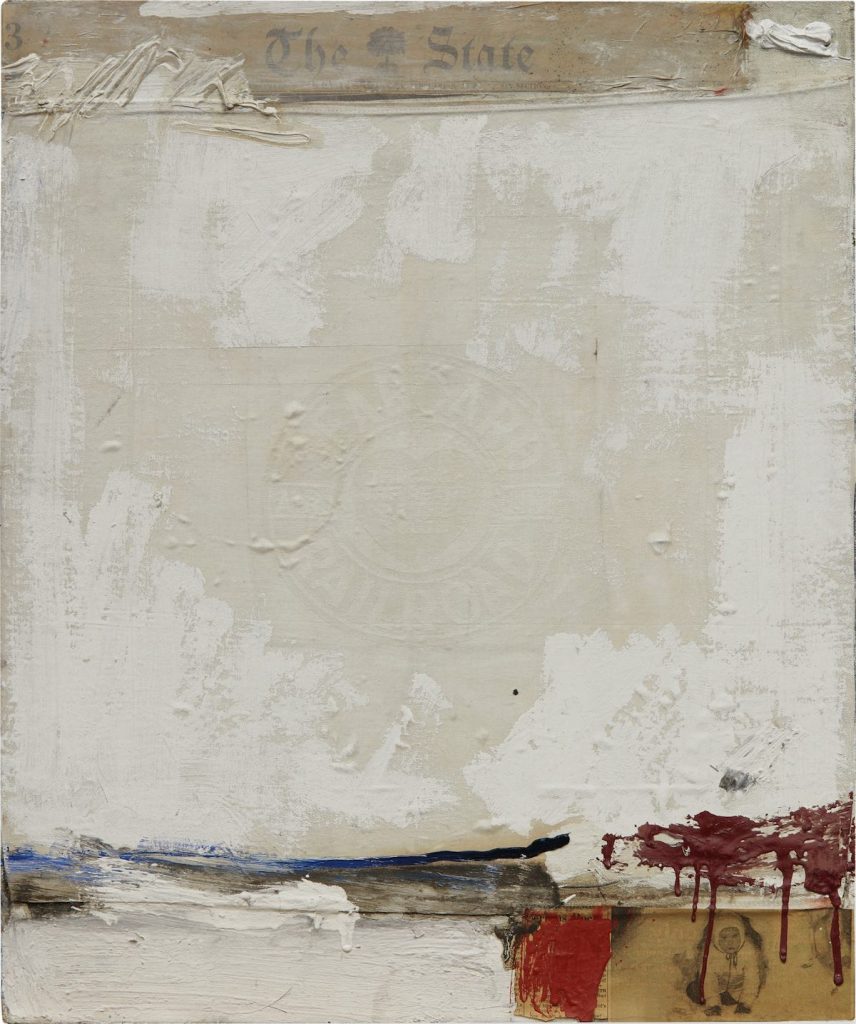 Sotheby's is selling this sweet little early Rauschenberg combine next week. It is titled State, dates from 1958, and originally belonged to Emile de Antonio, who got it from Leo Castelli in 1959. Various aspects of this are interesting.
State is one of at least seven small combines on canvas dating from early 1958. There are at least another seven similar combines from 1957, and a bunch are still owned by people close to the artist, including Jasper Johns and the Castelli/Sonnabends. De Antonio would fall into this category, too. They also stayed close to home; most of these small combines don't have any exhibition history at all, or only began to be shown much later. These were not the major, groundbreaking, space-taking, attention-grabbing combines like Monogram, Minutiae, or Rebus, or even the bigger ones like Bed or the Factums.
With similar strategies across them–a collaged image or two, a piece of fabric shellacked into place with white, some quick drippy brushstrokes of a handful of colors–it feels like they could have been made side by side, if not all at once. Or maybe they were made as a regular exercise, a daily practice of combining? We know a little of how combines changed and accumulated as Rauschenberg lived with them, but there's only one person left alive who was in the studio where these happened.
Continue reading

"Affairs of State"