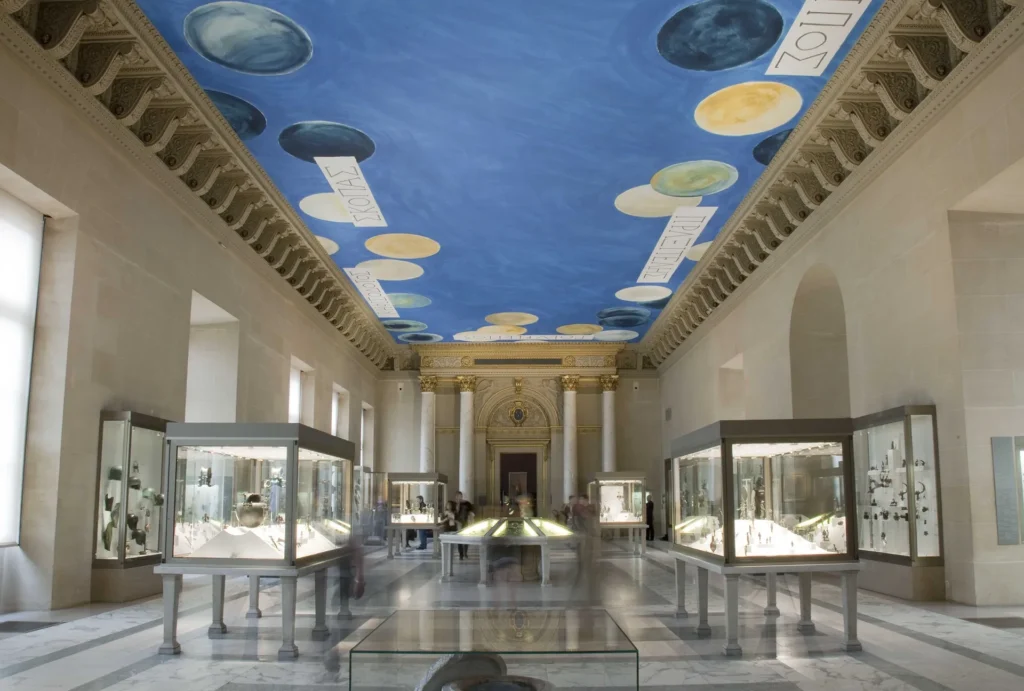 There is drama about the Cy Twombly ceiling in the Louvre.
In 2010 Cy Twombly painted a mural on the ceiling– In 2010, a Cy Twombly mural glued to the ceiling of a gallery at the Louvre was unveiled. The 11×30 meter painting is titled The Ceiling, or le Plafond, and it is installed in the Salle des Bronzes.
Even the catalogue essayist noticed that it didn't look like a Twombly. Maybe because it was painted by assistants in a French studio arranged by Gagosian, after a sketch by the artist1. Twombly said the planet-looking circles against a blue sky are actually references to Greek shields on a background inspired by Giotto, Matisse, or a Japanese print. [Tho lol to a French critic, everything looks like a breast.] The gallery, once part of the 16th century royal apartments, has displayed Greek antiquities since Napoleon, but it contained neither shields nor works by any of the Greek sculptors namechecked on The Ceiling.
Continue reading

"'Destroyed' Cy Twombly Mural Still There"