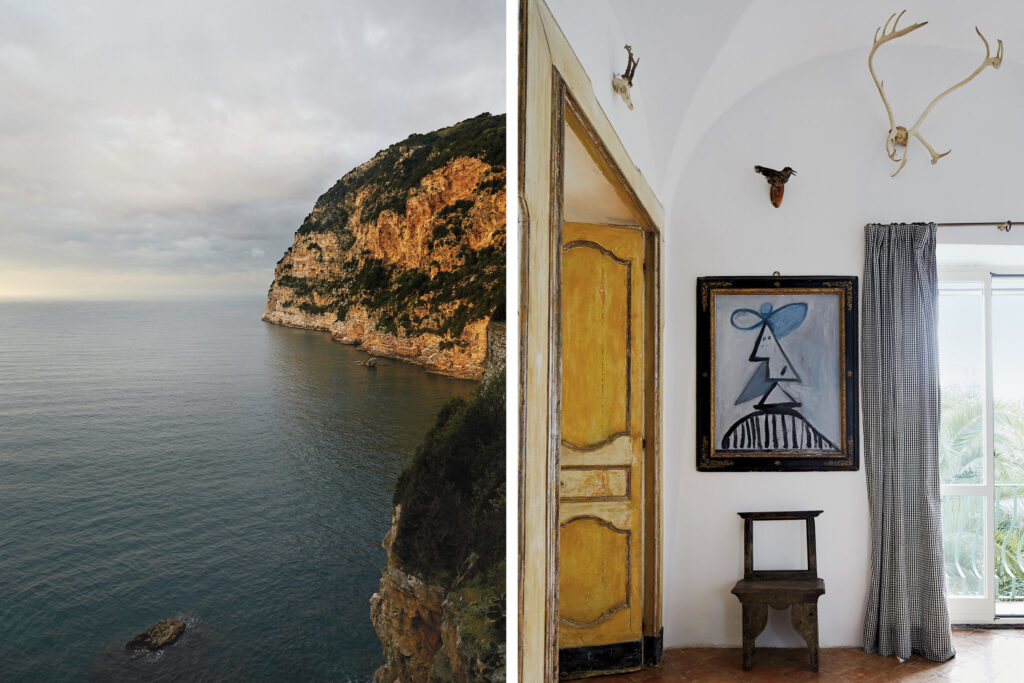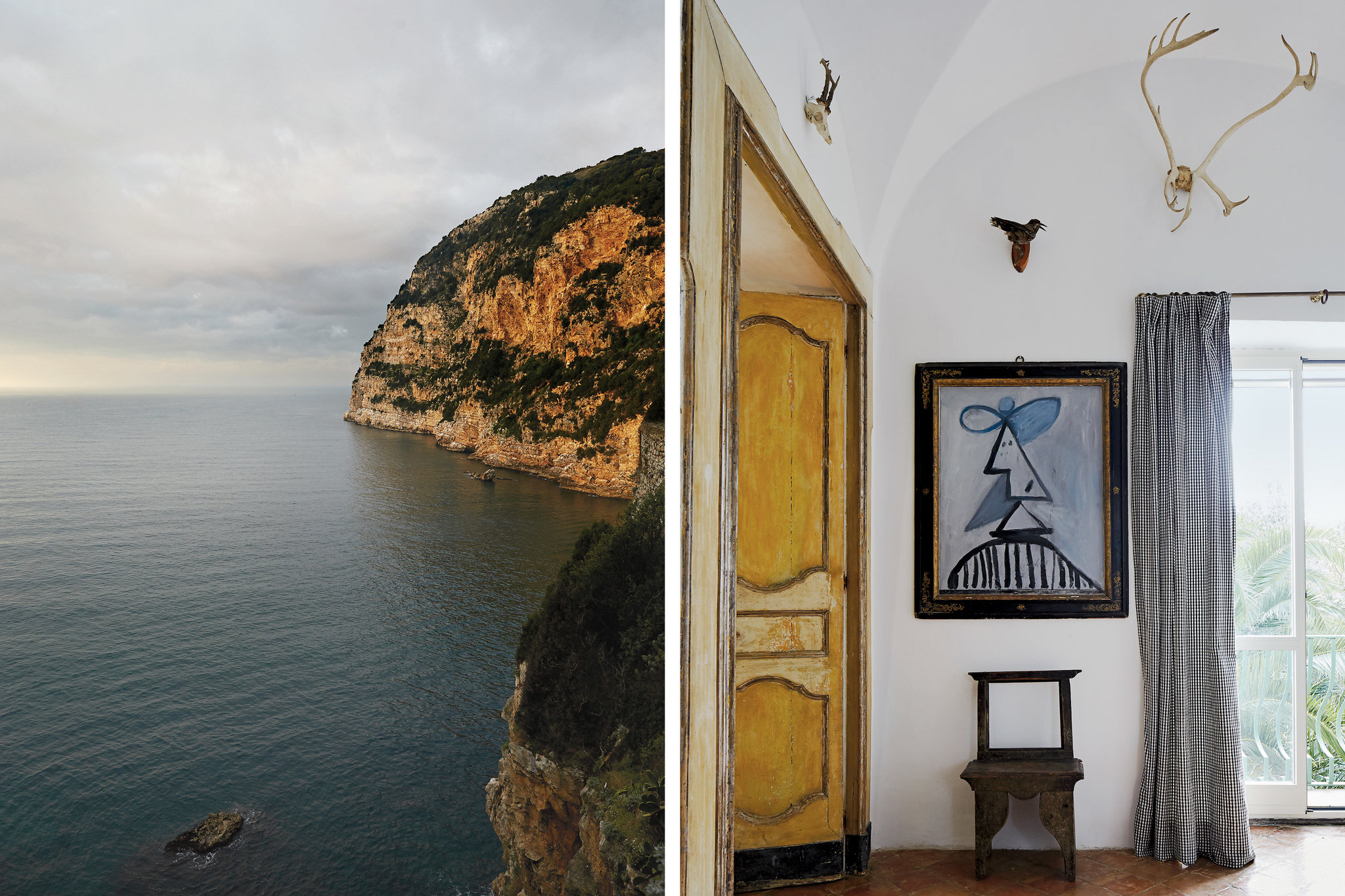 In 2015 T Magazine ran this feature on Nicola Del Roscio, Cy Twombly's partner, studio assistant, and the head of the Twombly Foundation, and his house and palm tree garden in Gaeta. On the dining room wall was a copy of a Picasso which Twombly made, painted over one of his own works.
This instantly reminded me of the big Arts & Leisure profile that Twombly dutifully sat for when he had his 1994 MoMA retrospective, where the artist talked of the first painting he recalled making: a copy of a Picasso portrait of Marie-Therese Walter. I always understood this to have been in his teens, under the influence of his first art teacher/mentor, the Spanish painter Pierre Daura, who settled in the rural Virginia of his wife's family in 1942.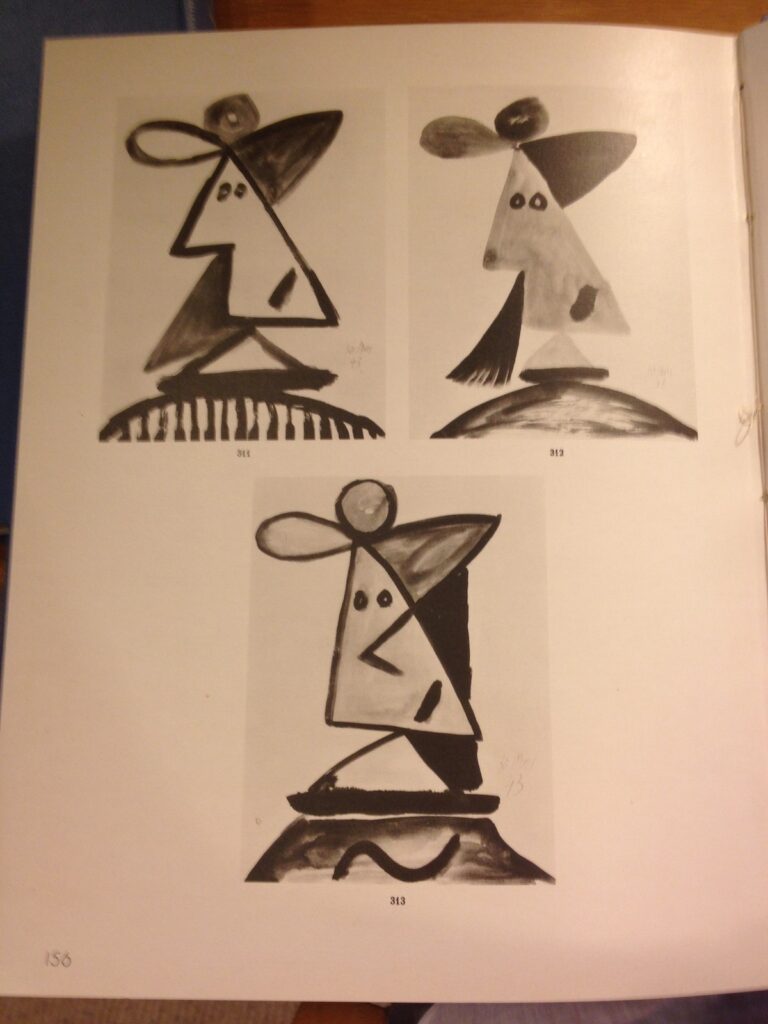 And so I tried to figure out how high school Cy Twombly came to see, then copy, this Picasso. And which Picasso is, it, even? A spin through Zervos answered the latter question, while complicating the former. I can't find the volume right now, but it's No. 311, Femme à la Couronne des Fleurs/ Woman with a Crown of Flowers, and it's dated 18 Juin 1939, which still falls into the Marie-Therese era.
There are many very similar paintings, but there is no provenance or exhibition information, of course. And in fact out I can't find any information about this Picasso online at all. And it was blowing my mind to think of Daura fleeing the Spanish Civil War with nothing but slides of fresh Picassos, which he promptly showed to the local youths with a budding interest in painting.
There the mystery lay for several years, as the last quarter of 2016 laid waste to whatever was occupying my mind in the first three quarters. Don't make me say it.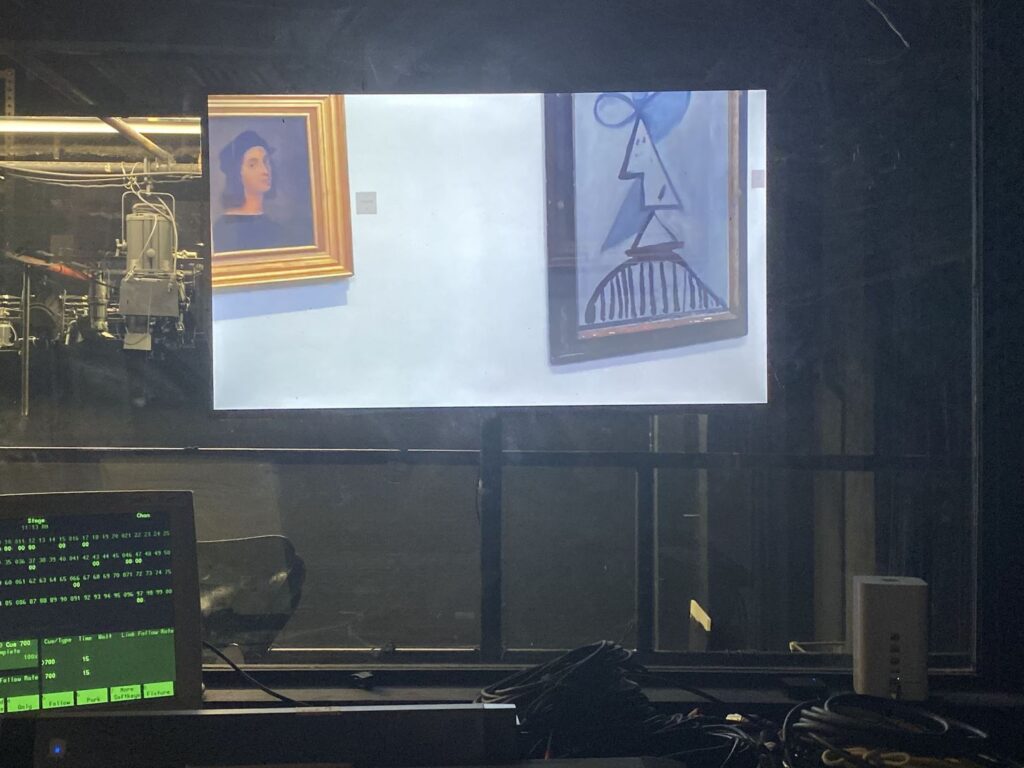 Then a few weeks ago, while scrolling through the truly epic, Wade Guyton-conceived website for The Kitchen's Ice and Fire benefit auction, what did I see, but that Twombly Picasso, and not on Del Roscio's wall. It was in a still from a Ken Okiishi video, Being and/or Time, playing on an unwatched monitor in the control booth.
Now, hold tight, what are the odds? Because Okiishi's video is a 17-minute scroll at 24fps through the 25,000 photos on his iPhone. So I settled in to watch it, and find my Twombly. Amazingly, I did. It was from Okiishi's Spring 2016 visit to l'Image Volée, the show of appropriation and whatnot that Thomas Demand curated at the Prada Foundation.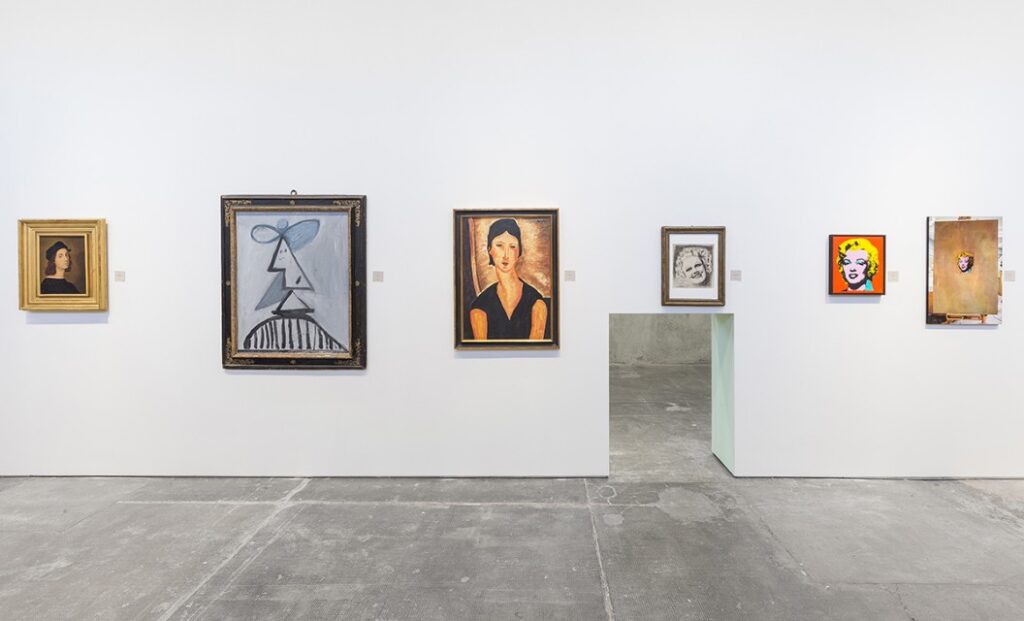 Which would explain why I might have missed it. I was originally asked to be in that show; the Prada people asked to borrow some Destroyed Richter Paintings, and it was only several weeks later, when the art handler called the morning of their pickup to say they weren't coming, that I found out I'd been cut. So as much as I've admired Demand and have enjoyed our conversations and such, I was not impressed with the Prada process, and I kind of blocked that show from my radar. And now it turns out Thomas had seen the same Times article I had.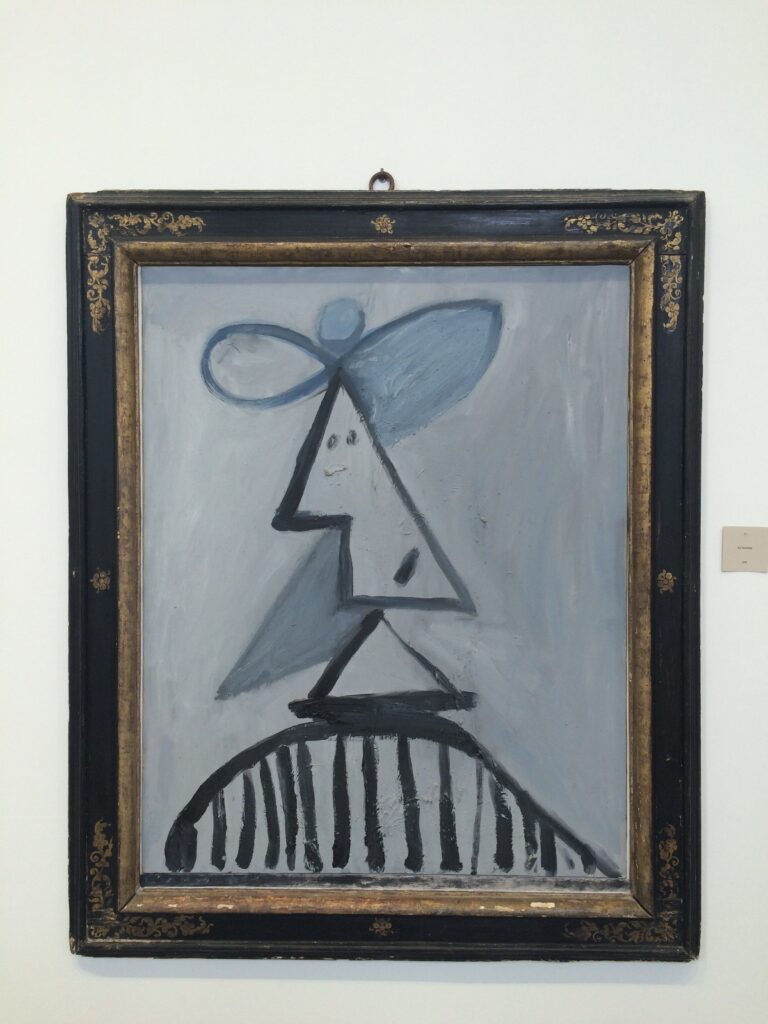 Anyway, Miuccia seems to have not published a checklist, but I did find Paris curator Aurélie Verdier's tweet from the show featuring the work, which now has a title, sort of: Copy of a Picasso, and a date: 1988.
Which blows the whole thing wide open. This was not his first painting, nostalgically kept and lovingly displayed. Twombly had decades; he could've seen that Picasso anywhere, anytime. I'm still interested to know how he came to paint it, and what he painted over. And I'd still love to see the first copy he made of a Picasso, way back in the day. And if it didn't survive, maybe I'll add it to the list of Destroyed Twomblys to bring back. After this whole Manet dog thing is put to bed.
Related, previously: Destroyed Cy Twombly Backdrop