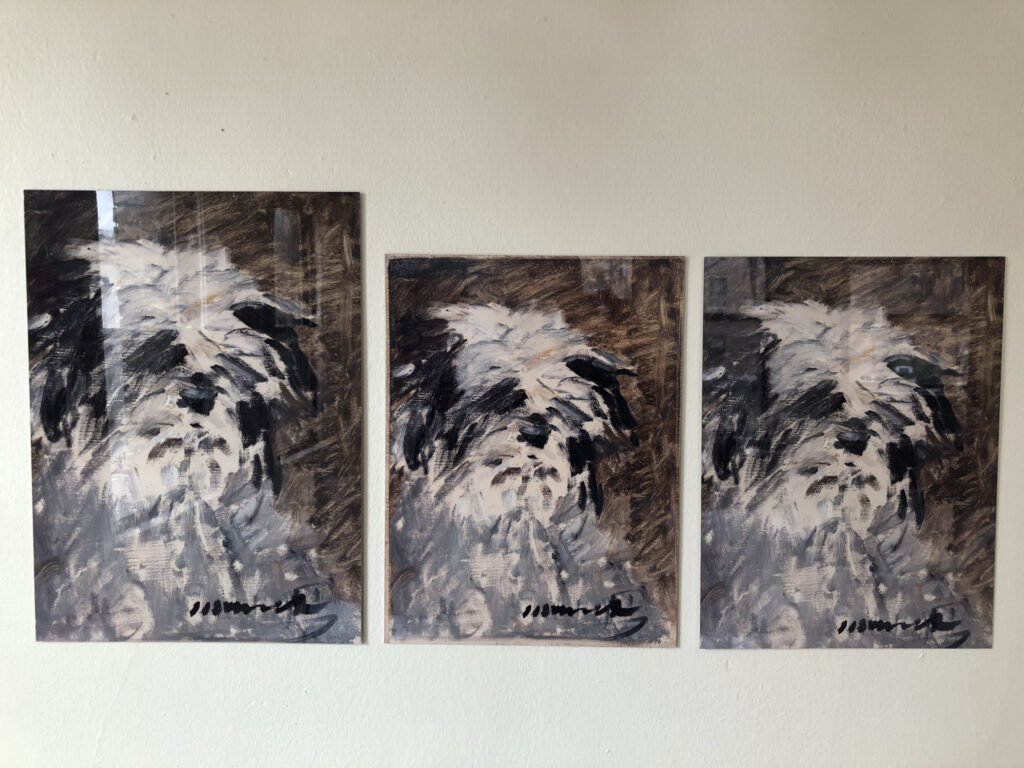 Now that I got the size right–or closer to the original, at least–I moved to the question of whether the Manet Facsimile Object (M1) should be cropped or not.
As soon as I put this triptych up on the wall, I saw that the tidier, cropped version on the right not only misses a couple of brush strokes that you'd kind of want to keep; Minnay is slightly larger, too. So I ordered a slightly smaller version, the equivalent of slicing off the unfinished 1/4″ edges of the uncropped object in the center. That should be a definitive pair from which to make a decision.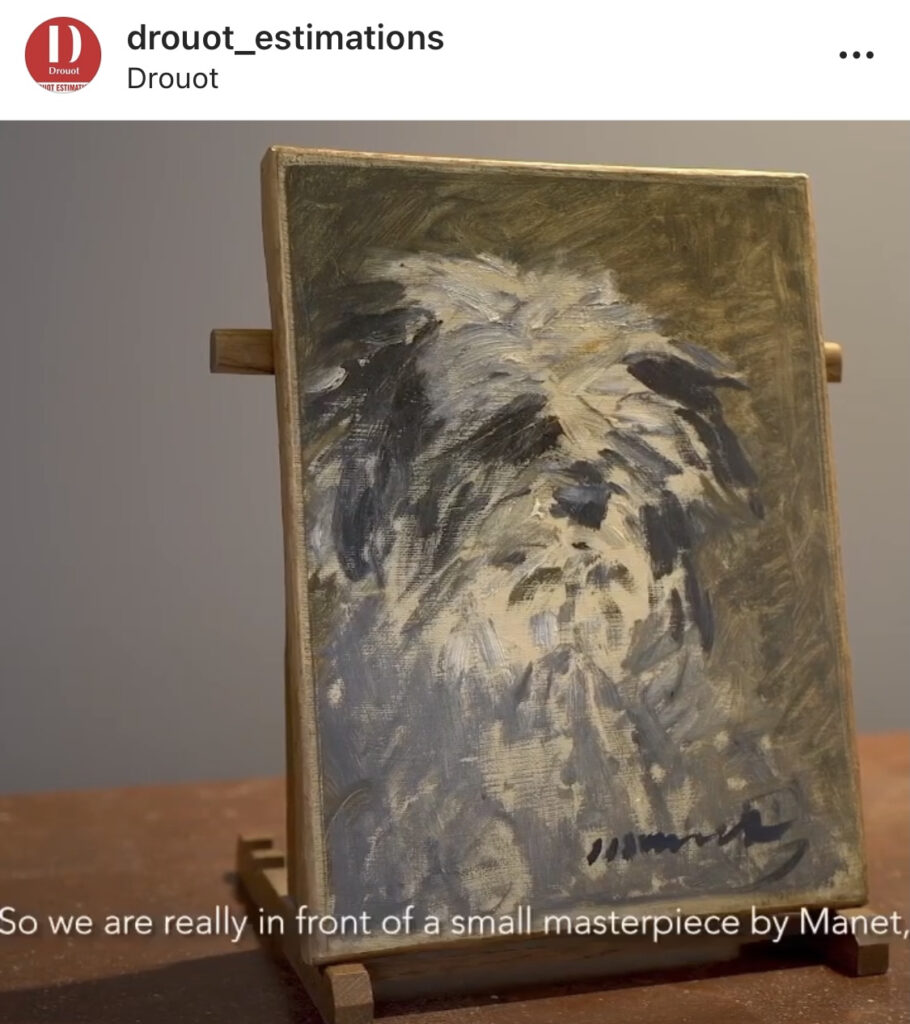 And then I found a brief video about Minnay on Drouot Estimation's Instagram. There is the painting, fierce and frameless, on a tiny chevalet de table, and I cannot believe there's even a question. It's a facsimile object, after all, not a facsimile picture.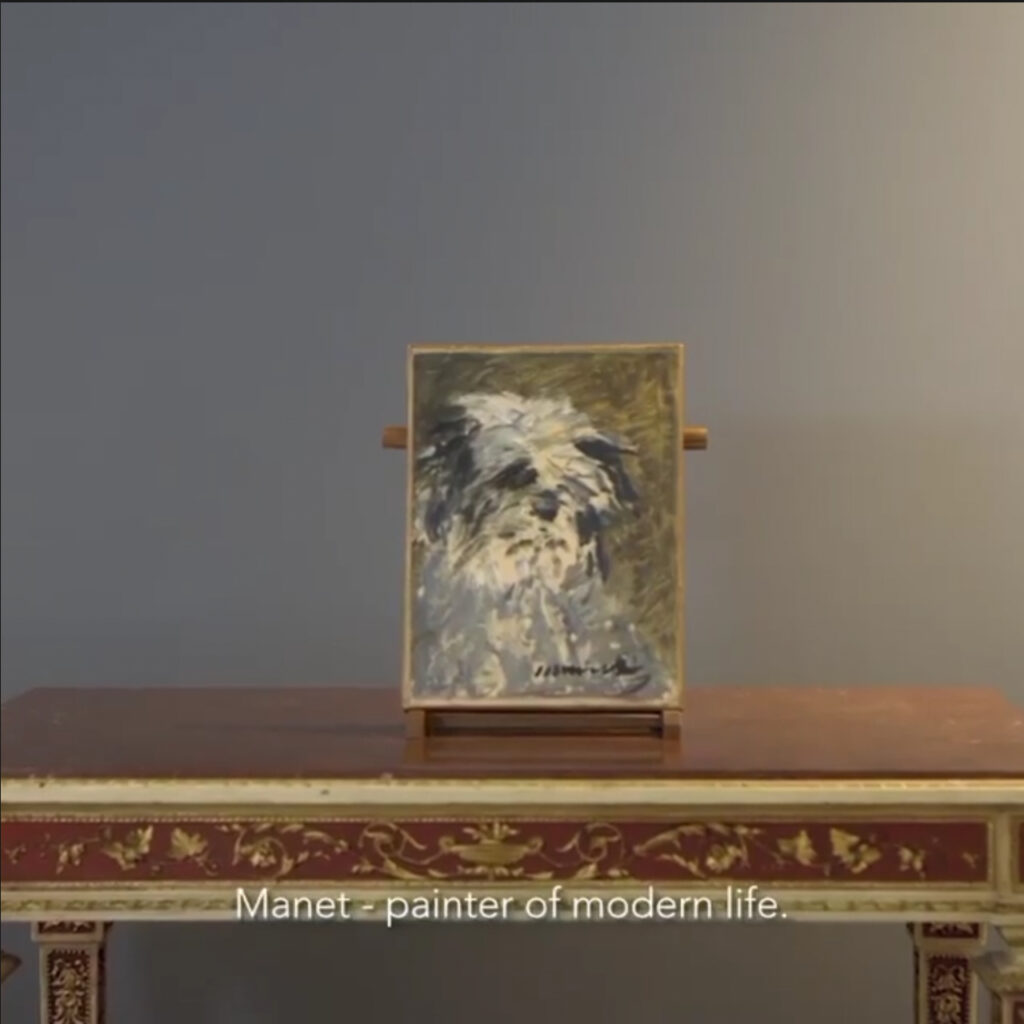 And if you want to display your Manet Facsimile Object on a Sennelier RS N.24 support de table en bois, I heartily approve. [I'm still going to look at the cropped and uncropped versions side by side, though; because it's on the way.]