Early work, commercial work, disowned work, and destroyed work are not relevant to an artist's work, except when they are.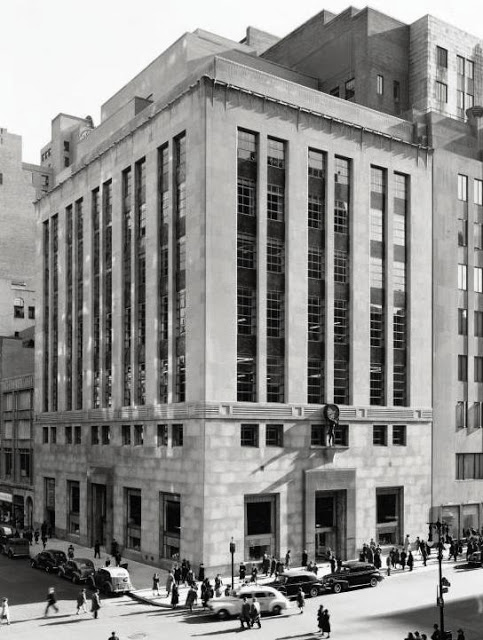 Tiffany & Co. building on the corner of Fifth & 57th, c.1940 via nypl
I did not know that Bonwit Teller was owned by Walter Hoving, who bought it in 1946, and who also bought Tiffany & Co. next door in 1955. From the family. The store was in trouble, and he turned it around, turned it into the Tiffany's we know today. Hoving was a crack retail guy. His son Thomas became director of the Met. Hoving had Bonwit's window dresser Gene Moore take over Tiffany's windows, too. Bonwit's had 16 windows on Fifth Avenue & 56th St. Tiffany's had two on Fifth and three on 57th.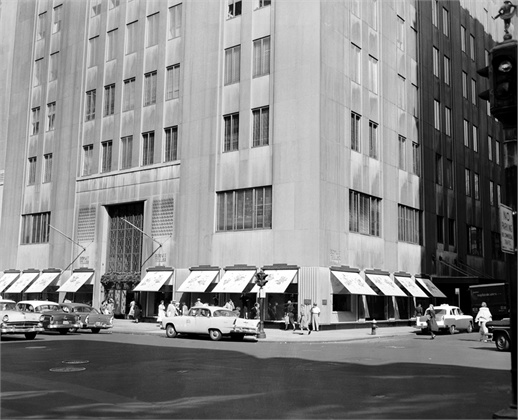 Bonwit Teller building, 721 Fifth Avenue, on the corner of 56th Street in 1956. Destroyed by Donald Trump.
Dali did some Bonwit's windows in 1938. Duchamp did a window display for Brentano's to promote Breton's book in 1945; it had to be moved to Gotham Book Mart. Here is a long discussion of shop windows, Benjamin, flaneurs, and capitalist spectacle. [Brentano's was Scribner's before, and is a Sephora now.]
Robert Rauschenberg and Susan Weil did windows for Moore at Bonwit's. And Rauschenberg and Johns did after that. Here is the set of amazing blueprint monotypes Bob and Jap did for Bonwit's in 1955, which Gene kept. [1955 was also when Warhol started doing Bonwit's windows.]
I'm going into this now because I finally got a copy of Gene Moore's 1990 coffee table memoir, My Time At Tiffany's, and it talks about the artists he worked with, and how he was the first window dresser [he preferred "window trimmer"] to give artists credit. And how he also showed their "'serious' work," with credit, a rental fee, and no commission if it sold. And he has a chronology of all the windows he did for Tiffany's.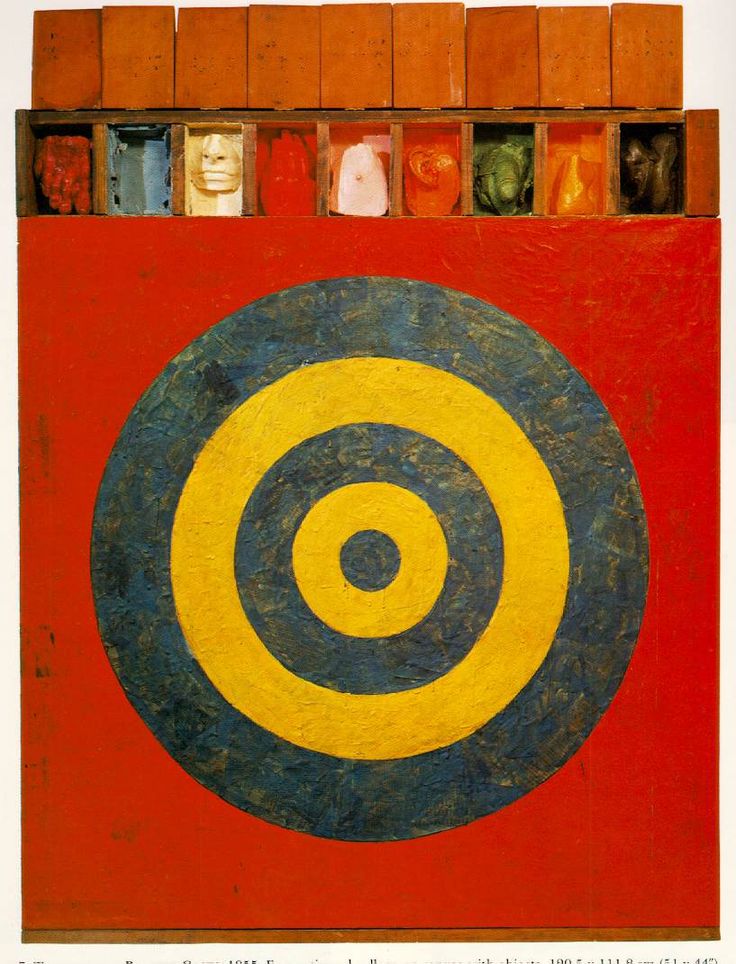 Target with completely unrelated and painted Plaster Casts, why do you even ask?, 1955
So here are all the Tiffany windows Rauschenberg and Johns did under their pseudonym, Matson Jones, and what Moore said about the projects and working with the artists.
jan 2017 update: via an interview in the Observer, Tiffany's current VP of visual merchandising Richard Moore [no relation, apparently] has released four previously unpublished images of Matson Jones windows. They're added and noted below.