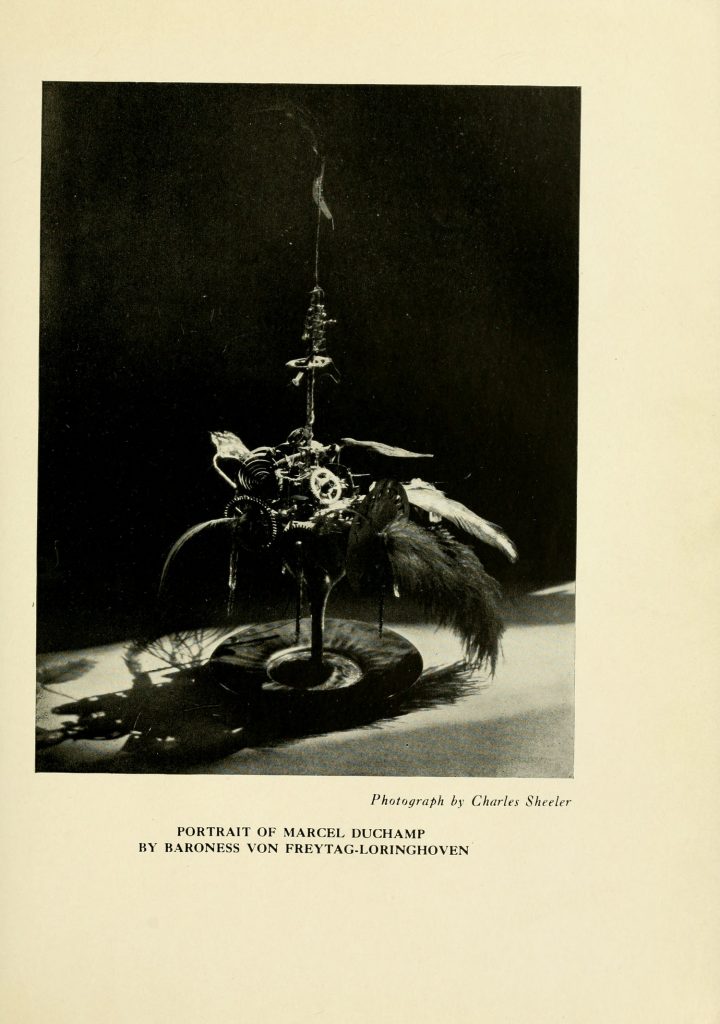 After 6 years and 72 issues, I am sure glad Margaret C. Anderson hung in there to publish one more issue of her avant-garde poetry magazine The Little Review in the Winter of 1922. Because it includes a different Charles Sheeler photo of Baroness Elsa's Portrait of Marcel Duchamp.
The one that's been floating around, via Duchamp dealer Frances Naumann, mostly, is a more clinical, perhaps Sheeler-esque photo [below].
But besides the dramatic lighting, the Little Review version actually reveals more of the cocktail of feathers, gears, and flywheels that filled Baroness Elsa's glass. Also it's sitting on a plate.
All of this matters to me because this, my second favorite portrait of Duchamp after Florine Stettheimer's, is lost, destroyed. And so this kind of documentation will help make a reconstitution of it truer to the original, and less of an inspired-by approximation.
Brown University and the University of Tulsa have digitized The Little Review as part of their Modernist Journals Project [brown.edu]
Previously, related Elsa-iana: In The Beginning