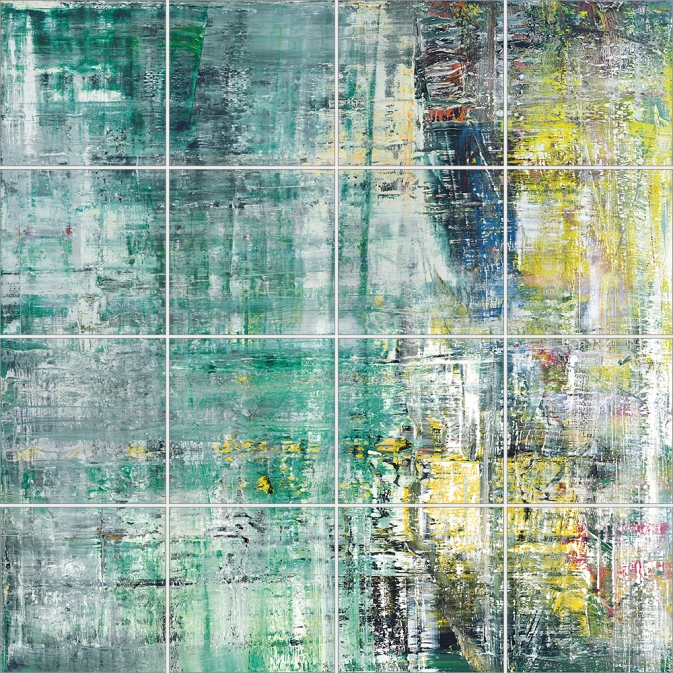 My old qualms about the capitalist reality of Gerhard Richter making photo copies of his greatest paintings were rendered quainter than the Geneva Convention by the introduction of an entirely new category, "facsimile objects." These mass- and masterfully produced giclée prints, numbered and unsigned, and mounted on aluminum composite panels, are the creation of a print foundry founded by Joe Hage, Richter's lawyer/collector/OG webmaster, Heni Productions.
Now known as Heni Editions, the firm makes stunning prints for other artists as well. [My favorite non-Richter Heni has to be their full-scale print of Hans Holbein's the Younger's The Ambassadors, published to benefit the National Gallery, which is still on my Christmas list.]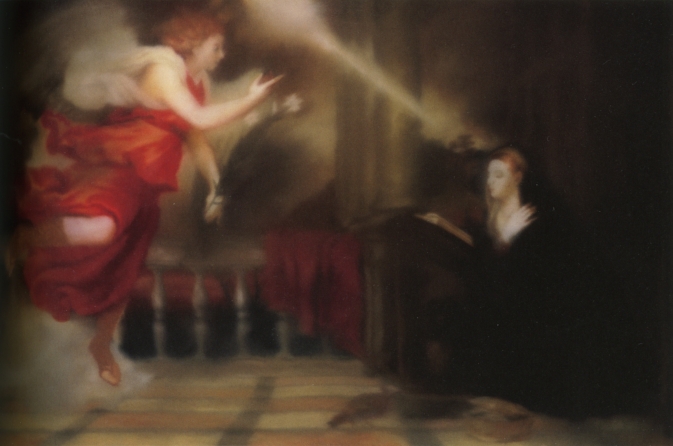 Heni got its start in 2011, when it made Cage Grid I, a giclée edition of Richter's monumental squeegee painting Cage 6, divided into a 16-part grid. The panels were sold in the gift shop of the artist's retrospective at Tate Modern, both as a set, and individually (as Cage Grid II).
Though facsimile objects initially seemed like they were designed to exist outside Richter's art, they now appear alongside it. Gagosian included at least two facsimile objects–(P1) and (P12), above–in a Richter prints show earlier this year.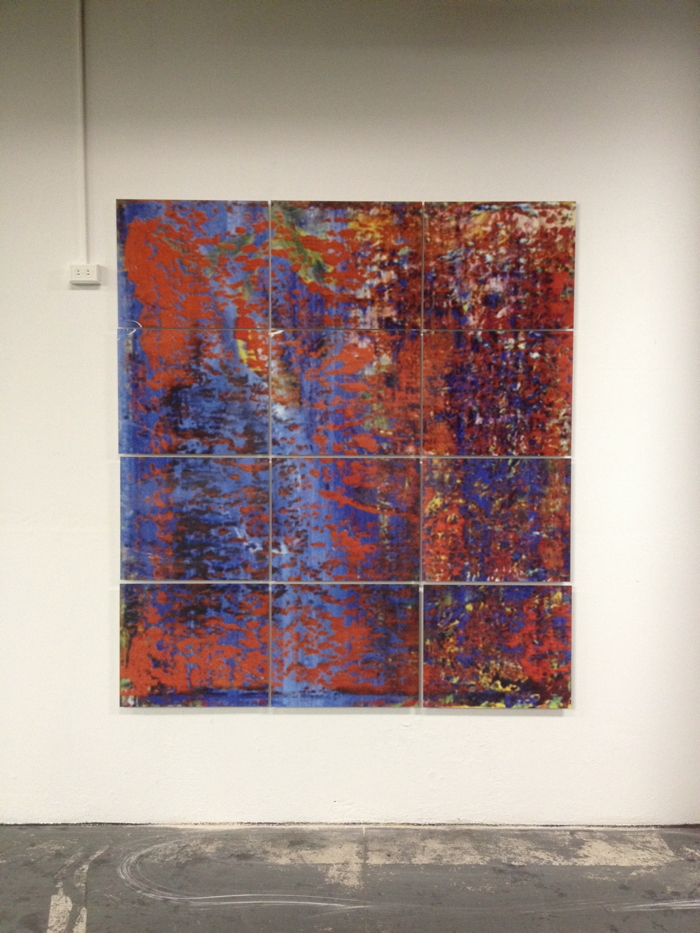 They've been installed in my head even longer. In 2016 for Chop Shop, a show where large-scale works were sliced up or parted out to order, I used this grid mode to create Destroyed Richter Grids, full-scale recreations of lost squeegee paintings.
Time being a flat circle, Heni has now announced the drop of Cage Prints (P19), facsimile objects in editions of 200 (each) of all six of Richter's Cage paintings, but at 1/9th-scale, or 100×100 cm. Applications for purchase are currently being accepted (decisions are made on Dec. 6), though with no guarantee of Christmas delivery.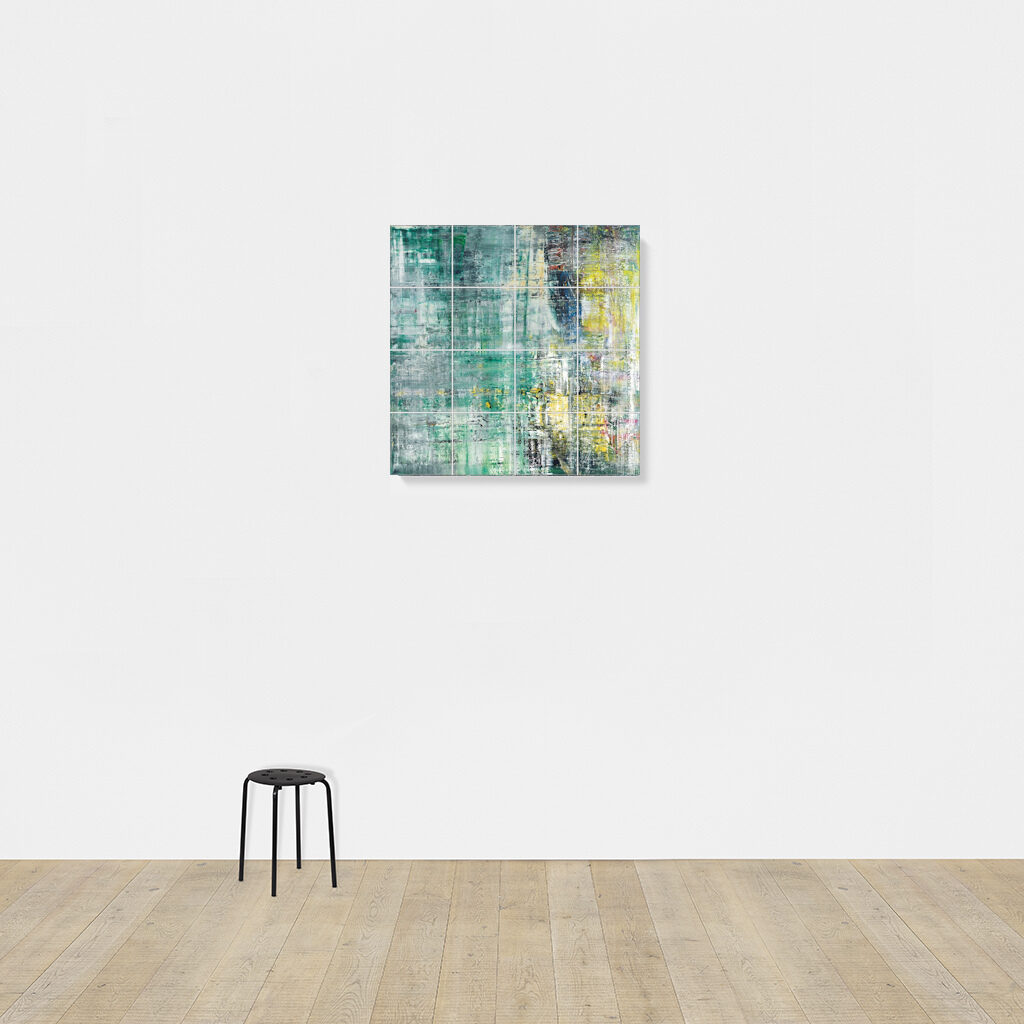 And so I, too, must, compelled by fate, announce a new work, Untitled (Heni Cage Grid), in which a Heni facsimile object of Cage 6 is cut into 16 pieces, each 25×25 cm. Like Richter's Cage Grid I, it will be available in an edition of 16, plus 4AP. Each piece will be labeled and numbered, and a couple will include fragments of the original label. Some may be sold separately.
Unlike Heni, I can guarantee it will not be available before Christmas.
Cage Prints (P19-1 thru P19-6), 2020, $6,000 each, upon application [heni.com]
Previously, very much related:
Cage Grid: Gerhard Richter and the Photo Copy
Gerhard Richter Facsimile Objects

Previously, also related:
Untitled (Re-Graham), 2016
Untitled (Glafira Warhol), 2015