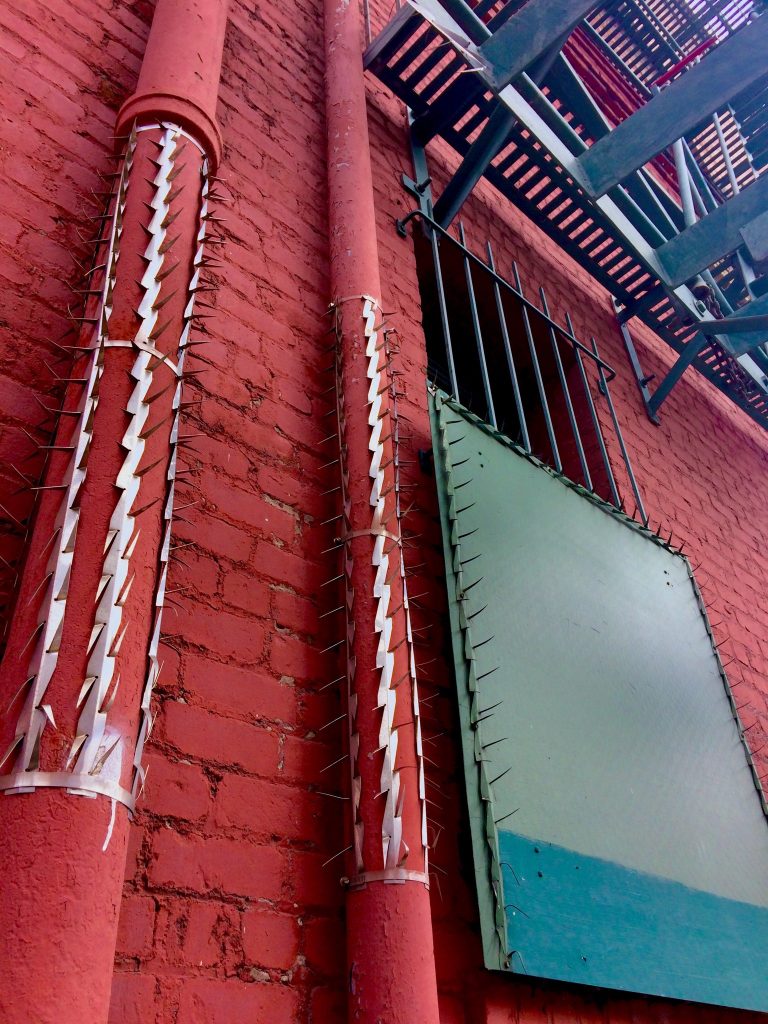 When he first tweeted this photo from San Francisco, Bryan Finoki saw #fortressurbanism. I saw metal af Blinky with a Melvin Edwards twist.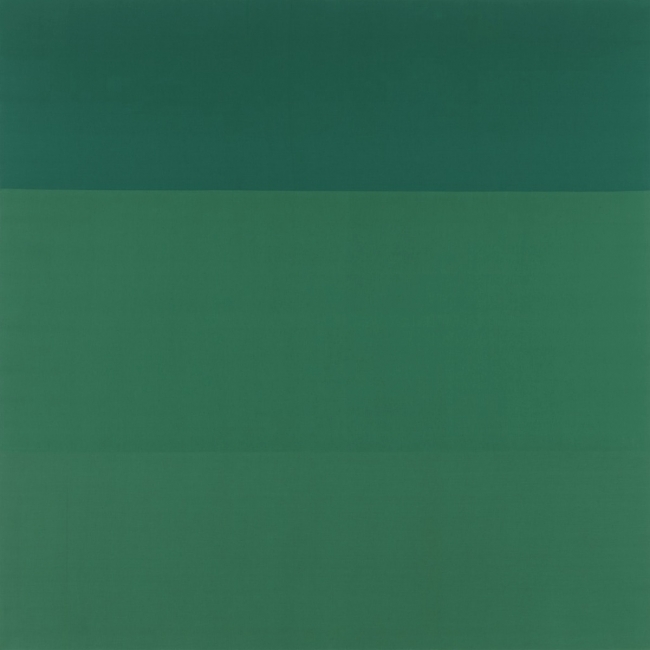 My principled stand against buffing is not softening, and I don't condone it, but I can't not appreciate the occasional aesthetic results. Until I'm able to source the exact anti-climbing spike strips in this installation, to see this work you'll have to go–or google your way–to 2nd & Brannan streets.
Which is fine. Palermo was very into site specifics, which I can appreciate. The painted wall and pipes here feel especially significant.
I've recently been taking a long look at the work of Sam Gilliam. There was one drape installation he made in the 1970s at a gallery, and when he reinstalled the piece in a museum, he added a vertical beam to stand in for the gallery's steam riser. I think this painting, though standalone, would benefit from a similar treatment [chef's finger kiss emoji].
Previously, related:
Untitled (Turbinengradientin), 2017
Untitled (Gerda Taro Leipzig Monochromes), 2016
Barnett Newman's Lace Curtain for Mayor Daley