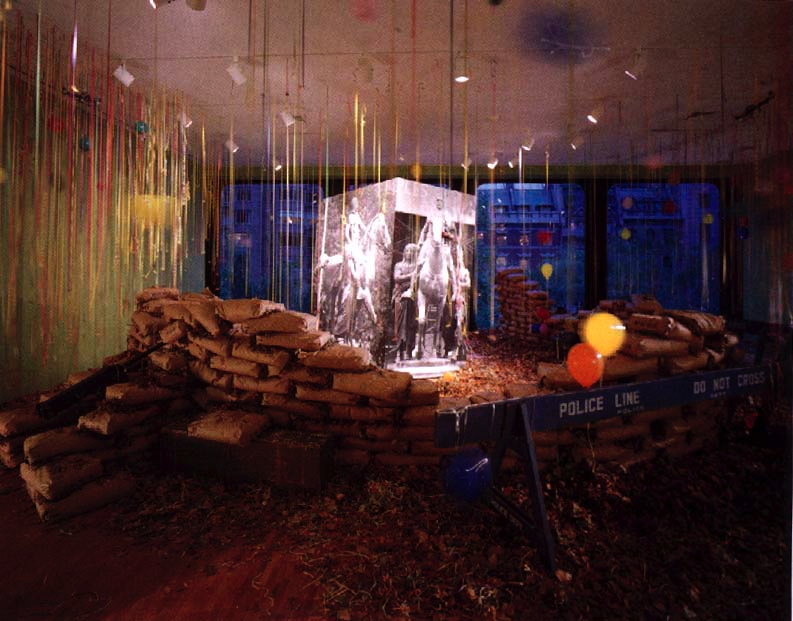 I've written about "Dislocations" before. It's one of the contemporary shows at MoMA that left a deep impression on me when I first moved to New York. It was in 1991-2 when Rob Storr curated huge, room-dominating sculptures by Chris Burden and Louise Bourgeois, and installations [!?] by Bruce Nauman, Adrian Piper, the Kabakovs, and David Hammons.
I just found this 5yo photo of Hammons' Public Enemy, which I guess I had looked up because I was deep into photomurals at the time, and really wanted to find (or make) Hammons' big photocube of the piece's namesake, Teddy Roosevelt and his Grateful Savages [sic, obv].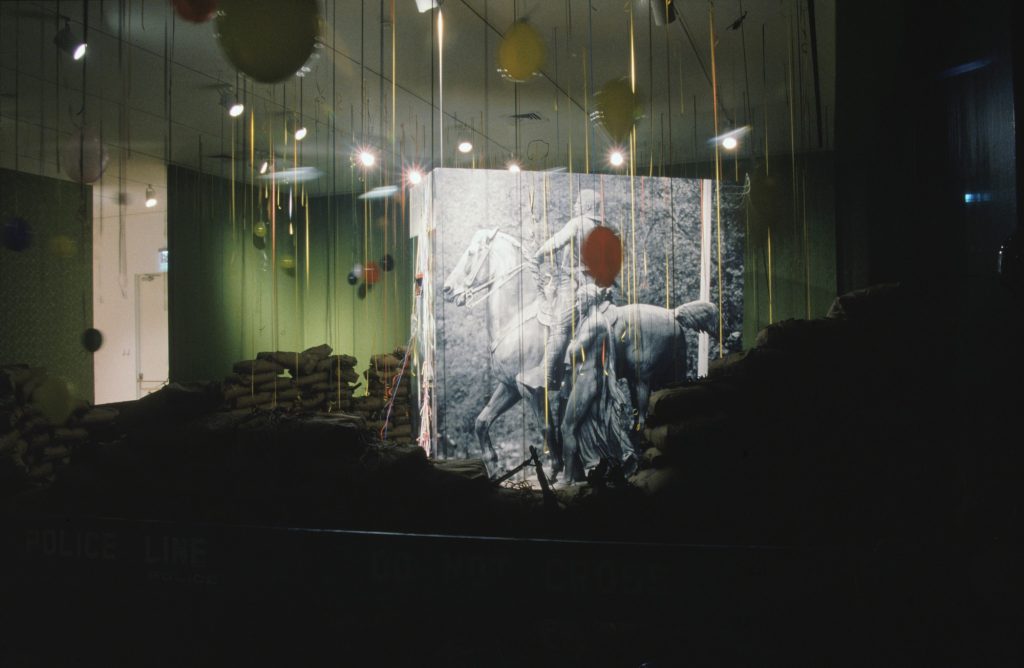 In the intervening years MoMA has upped their archival game significantly, by putting a ton of exhibition material online, including the press release, checklist, brochure, installation photos, and a pdf of Storr's catalogue. [Oh wow, Sophie Calle was in that show? Guess her intervention–removing paintings from the Modern's galleries–was so subtle, I forgot.]
This was the first work of Hammons' I'd ever seen, probably the first time I'd heard of him. Which seems crazy now, but reading the show's time capsule of a catalogue, maybe I wasn't so far behind. Storr waxes and marvels at what is now known about Hammons' practice:
Hammons has preferred the city as a workplace and its citizens as his audience and sometime co-workers. Street flotsam and jetsam are his materials. What he brings to the gallery is all and sundry that it traditionally excludes. What he extracts from those materials and brings to the objects and installations that he has created outside the museums are the marvels and mysteries that lie already and everywhere to hand along heavily trafficked thoroughfares, in public parks, and in the so-called vacant lots littered with the evidence of their constant nomadic occupation and use…

"I like doing stuff better on the street, because art becomes just one of the objects that's in the path of your everyday existence. It's what you move through, and it doesn't have superiority over anything else." [he said in an otherwise unpublished interview which I now think we should unearth. -ed.]
Storr goes on about Hammons' improvisatory process, "like jazz," in which, despite a year of lead time, "all options remained open and the result wholly unforeseen" until the artist arrived to install the work. Which must have given MoMA an institutional heart attack.
And which, really? Because you can't just pick up four huge photomurals or a substrate for them. And those sandbags seem very manufactured and ordered from somewhere. True, if you just work fast enough, those NYPD barriers were all over town, free for the taking. [Do they still have those? For throwback protests?]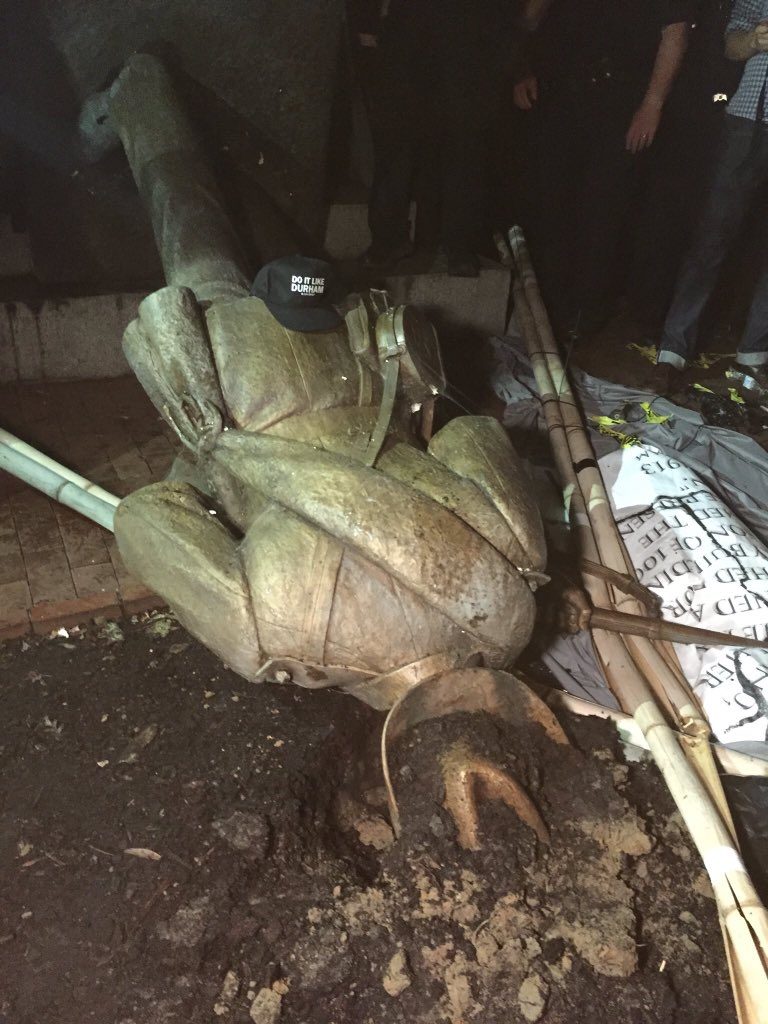 What I thought about yesterday was whether Public Enemy still existed, or could be recreated. What I wonder about today, though, is what it'll take for Uncle Teddy to get the Silent Sam treatment.
Public Enemy was installed in "Dislocations" at The Museum of Modern Art from Oct. 1991 through Jan. 1992 [moma.org]
Previously, related: Chris Burden's Other Vietnam Memorial was in "Dislocations", too