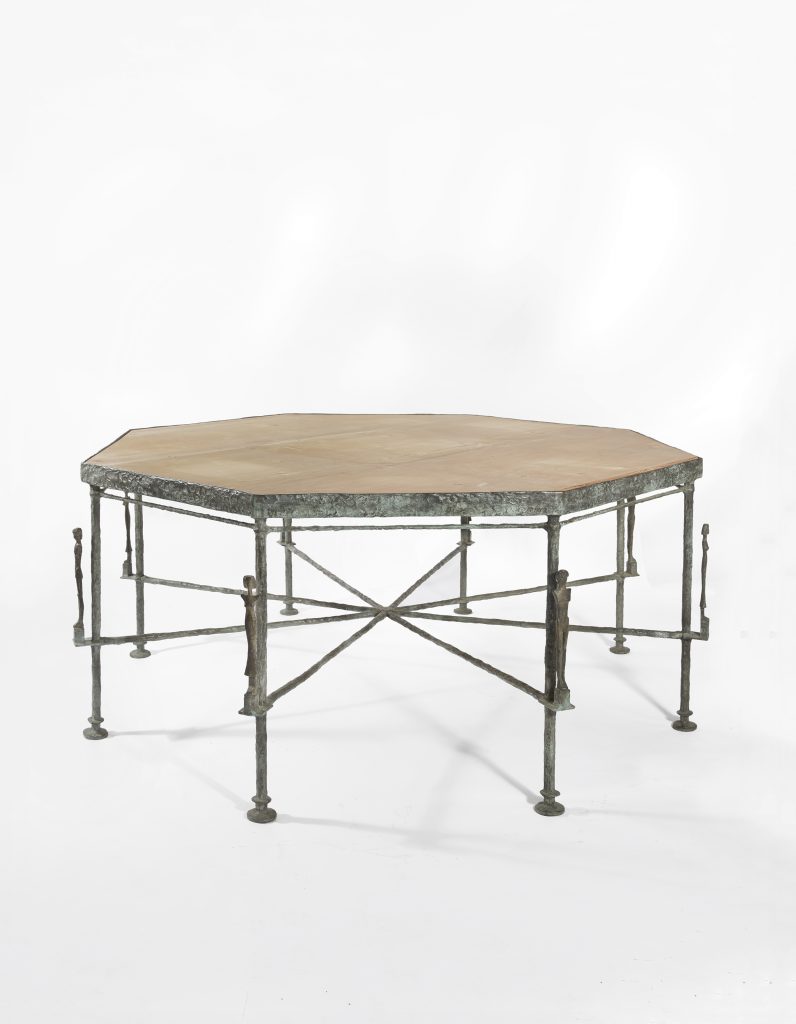 In the 80s Hubert de Givenchy and his partner Philippe Venet commissioned Diego Giacometti to make furniture and stuff for a house they bought in BF France, 2 hours southeast of Paris. Last year they sold a bunch of it at auction, 21 lots, including three of the bronze tables above, which have carytids sticking up from all the legs. Together the three tables sold for EUR 11 million, almost a third of the total sale, which is sort of bonkers. But that's not important now.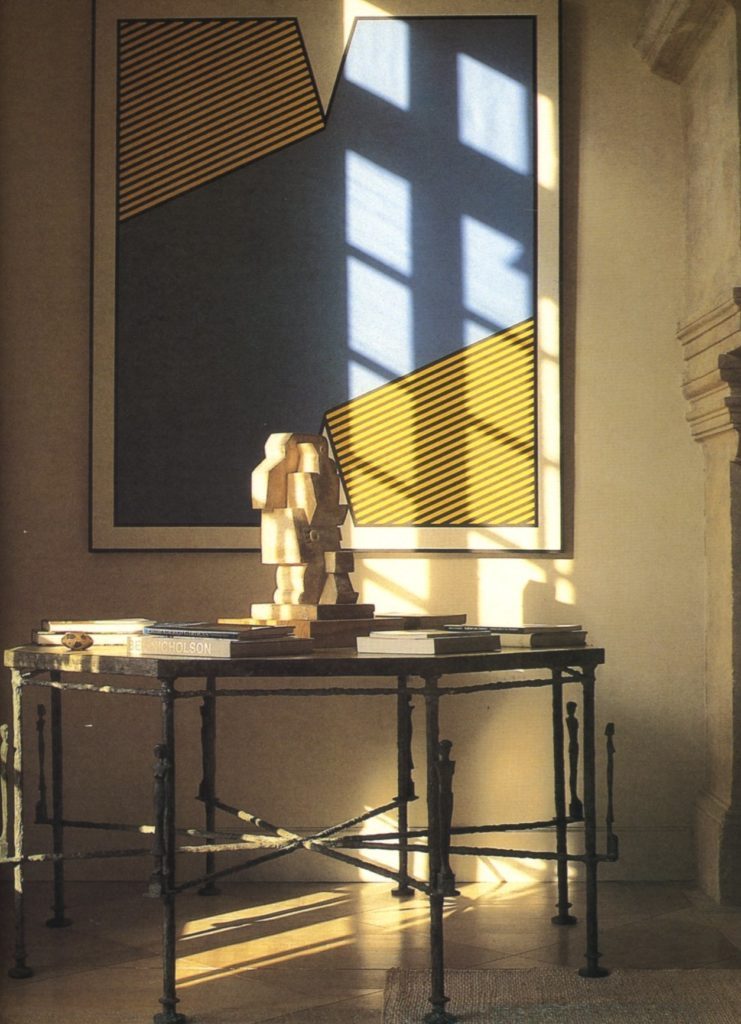 In this month's Architectural Digest, after Givenchy's passing, there are reminiscences from Venet and a bunch of their friends, including this:
[PHILIPPE] VENET: Hubert asked, "Why don't we have some Giacometti?" We had just sold our chalet in Megève—I was a very good skier and served in a mountain patrol during my military service—so I said, "Why not?" When Christie's auctioned our Giacomettis [in 2017], we had a ferronnier make us a copy of the octagonal table. There are many homemades at Le Jonchet: a "La Fresnaye," a "Picasso" that Hubert drew. After selling the big Joan Miró in his atelier to the Pompidou, I told him, "We must make a Léger." So we did a collage together.

[MOMA TRUSTEE MERCEDES] BASS: It's very hard to tell the difference between their works and the real things, though they never copied; they made renditions. Most were wonderful collages: Hubert and Philippe would prepare the backgrounds, then cut the paper and create a collage of a painting.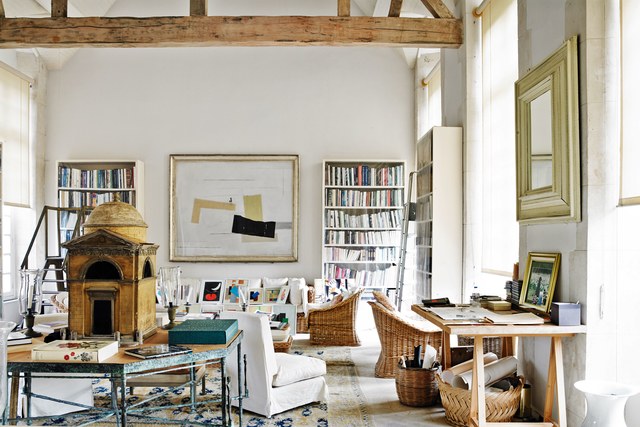 I love this have your cake and eat it, too, sell your tables and paintings and make them again–and still have people describing it in these equivocating terms about copies and renditions. Givenchy studied at the Beaux Arts, and his obituary in The Guardian described his retirement from fashion with, "He had long since set up an alternative life as an 'amateur d'art.'"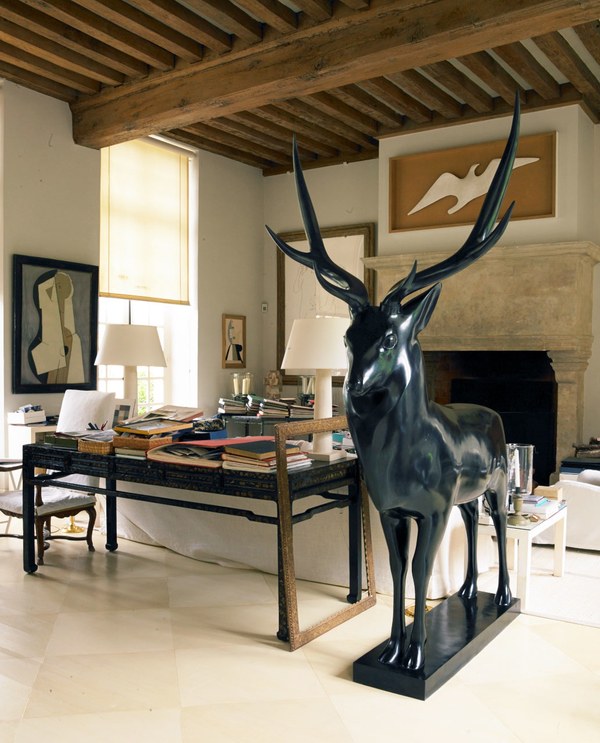 So if your question is, would you rather have a Giacometti table in your chateau, or a surmoulage Giacomettian table in your chateau and EUR33 million, my question is, how close do you need to get to the table?