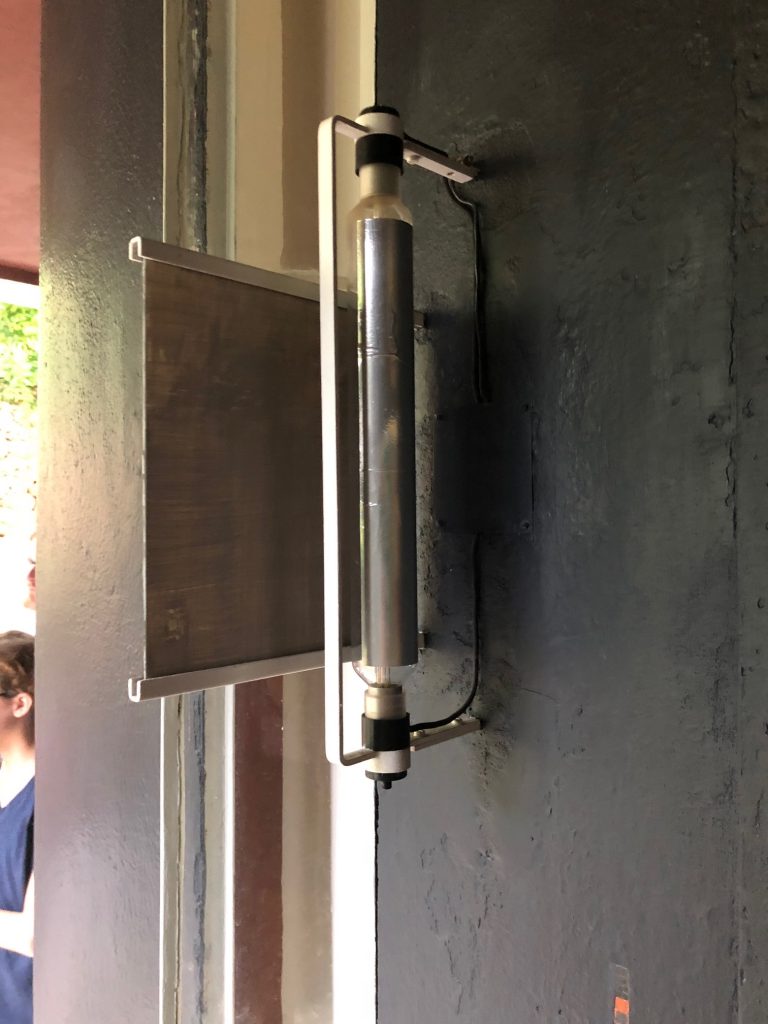 On a first visit to Eileen Gray's masterpiece e-1027 since its restoration (still in progress), I was impressed by the details as much as the overall design. Gray's house on the sea at Roquebrune Cap Martin, built in 1929 on the far side of Monaco, isn't perfect, but it is extremely well thought through and basically marvelous.
The lights stood out. The front door, which is sort of a back door, and a patio where dinner was sometimes served.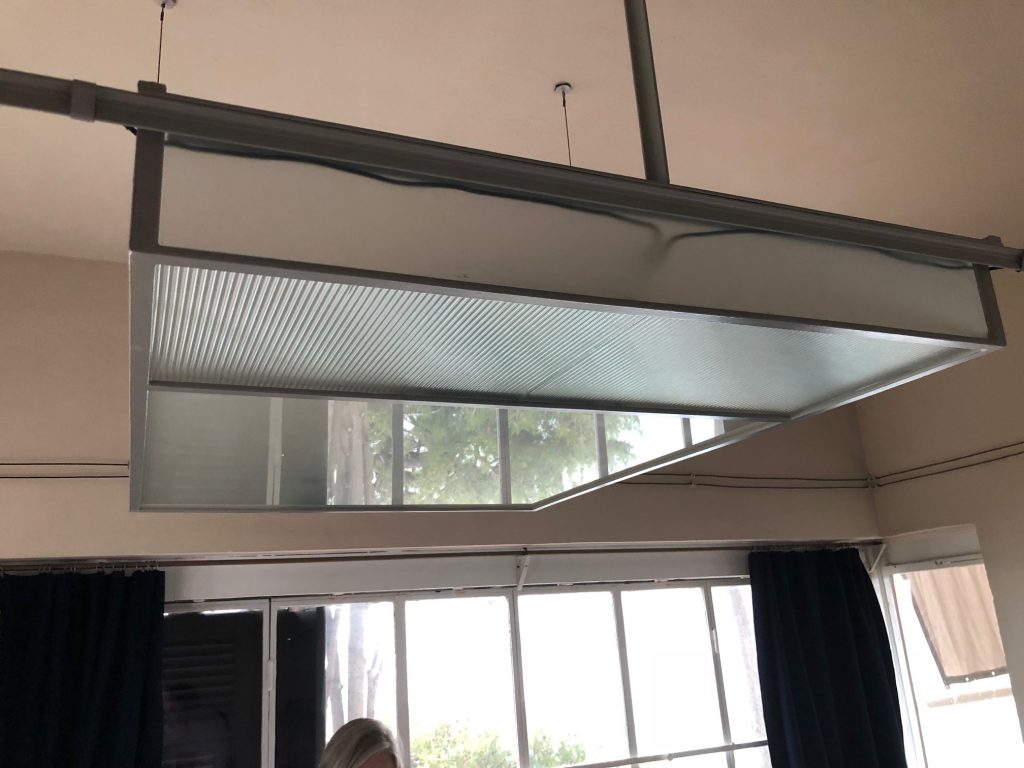 The lower bedroom for Jean Badovici, or for guests, which had this interesting construction over where his desk would be (the desk is out to improve circulation in the tiny space, which felt small even with just the six people on our tour.). In addition to light, the fixture was positioned to mirror and double the view of the Mediterranean from the bed. This use of mirrors and reflectivity is a feature throughout the house.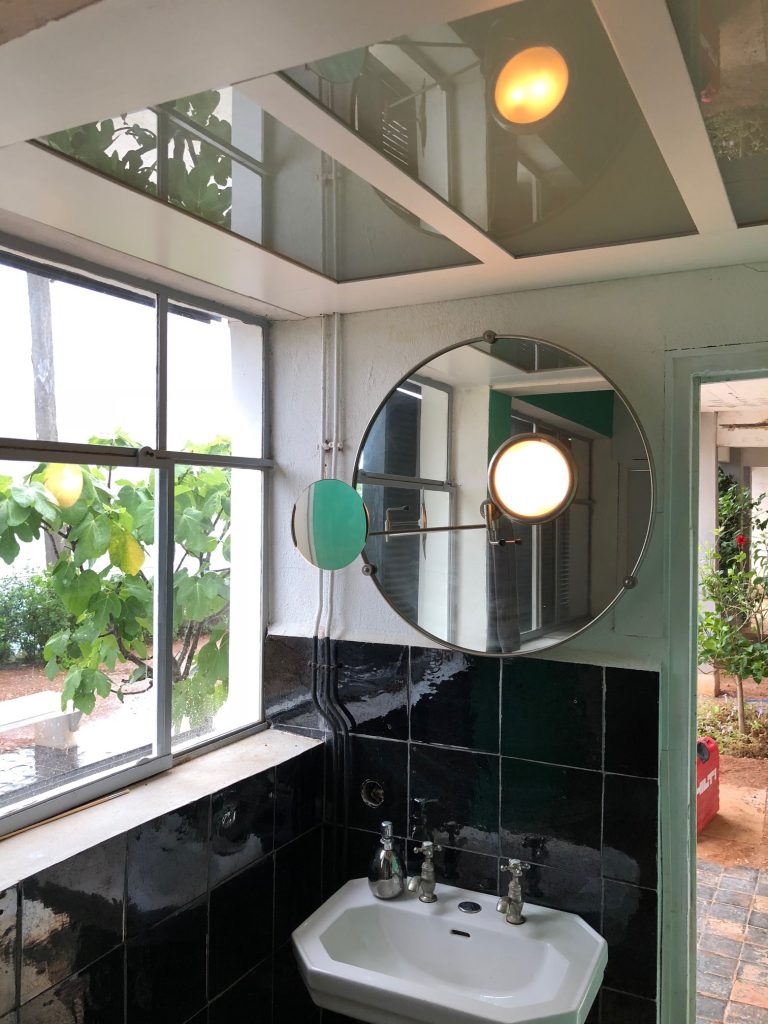 like I said. This shaving mirror in the corner of Badovici's room has a light embedded, and another mirror on an articulated, chrome-plated arm, at Badovici's request, so he could shave the back of his head. It's a style that's come around again.
These fixtures are all replications; the first and third pieces were long lost, but the original overhead light was stolen, probably to order, in 2003.