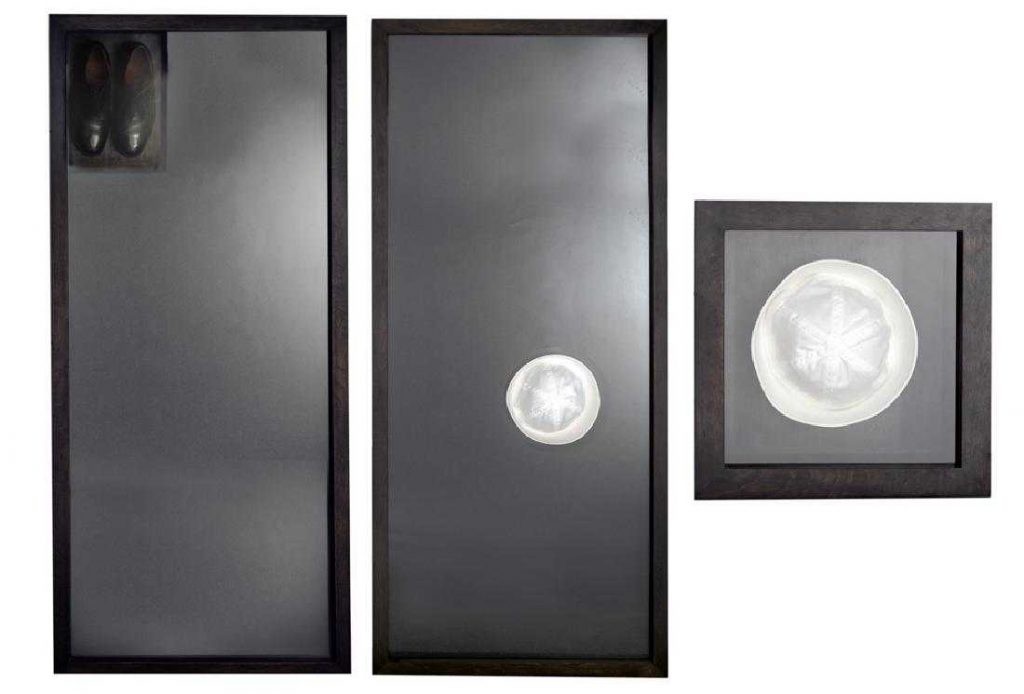 I've been low-key fascinated with people in the art world who stopped making art, particularly dealers like Gavin Brown, who didn't really get much traction with his art practice, and Michael Jenkins, who did.
It's on my mind at the moment because three early works by Jenkins are coming up for auction (again). They turn out to be some of the Navy-related works Jenkins discussed with Bill Arning in the 1992 Bomb Magazine article that is the primary critical text for his work (or the top Google result, half dozen of one…)
Like contemporary and collaborator Felix Gonzalez-Torres, Jenkins created minimalist- and conceptualist-inflected works imbued with emotional and psychological power. During the escalating AIDS crisis the works referenced gay love and loss, fraught youth and unabashed romance, and quarantine, disease, and death. I've only ever seen a couple of his pieces in person, but they really do feel like fellow travelers with Felix's work, at least for a time.
Or Jim Hodges, another friend, whose 2010 installation of a fenced in seating area at his amazing two-person Felix show at FLAG Art Foundation reminded me of Jenkins' picket fence gates and shower stalls.
Anyway, That Sinking Feeling I (1988) and II (1989) are basically human-scale (5′ 8.5″ feels specific) shadowboxes with a sailor hat and shoes on wool blanket material. A third, related work, Gob Box (1989), is a hat centered in a square shadowbox. Seen from their tops, the circular hats really do show off what Jenkins calls their "graphic nature." The shoes, meanwhile, feel more totemic; the absence they reference is more pronounced.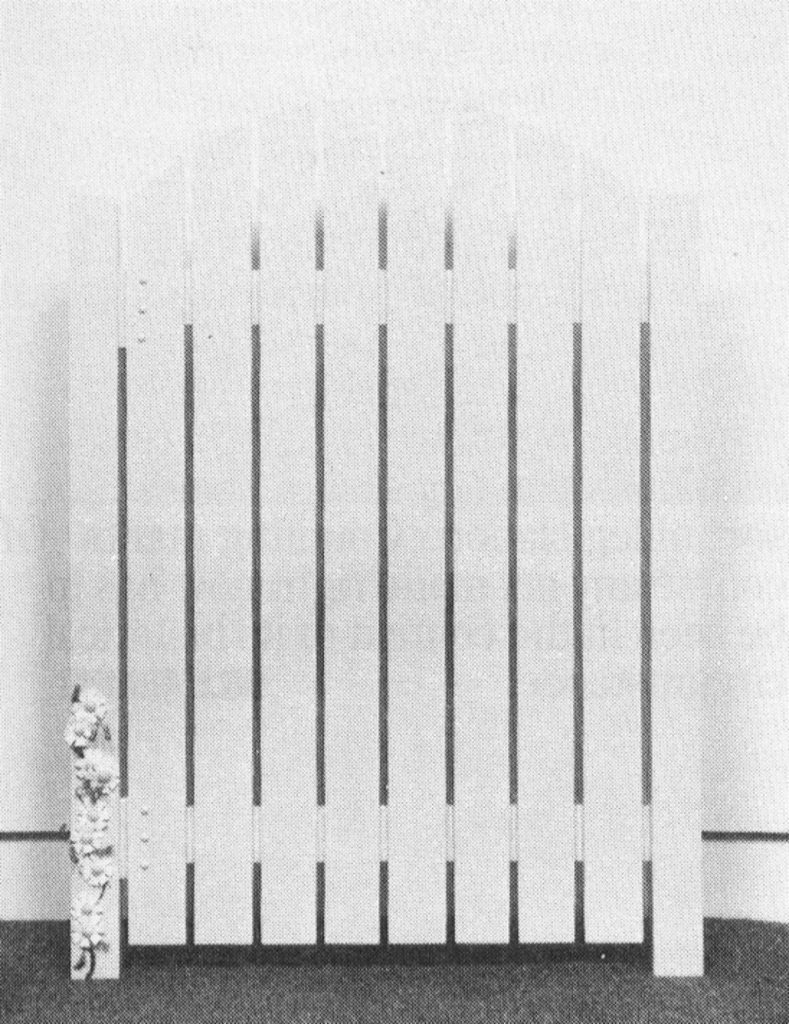 Jenkins and Arning talk a lot about this symbolism, the erotic image, even the caricature of the sailor, as well as the real sorrow of separation. I'm not sure it holds up, frankly; the conversation feels sort of slight, in retrospect. But that could literally just be me. Or Jenkins. There's a subjectivity at play, evocations of specific memories or associations, in a specific time and context. Arning credits Jenkins' emergence in the 80s with helping "point a way out of the dismal cycle of self-referential criticality and ironic distance then in place." And if we've come a long way, baby, it's still worth remembering how we got here, and where we were.
After not selling a few months ago in Atlanta, Jenkins' three works are estimated now at $1,500-3,000. Bring a truck.
Lot 203: Three Mixed Media Works by Michael Jenkins, Sept. 16, 2018 [ogletree/liveauctioneers]
Michael Jenkins by Bill Arning, July 1, 1992 [bombmagazine]