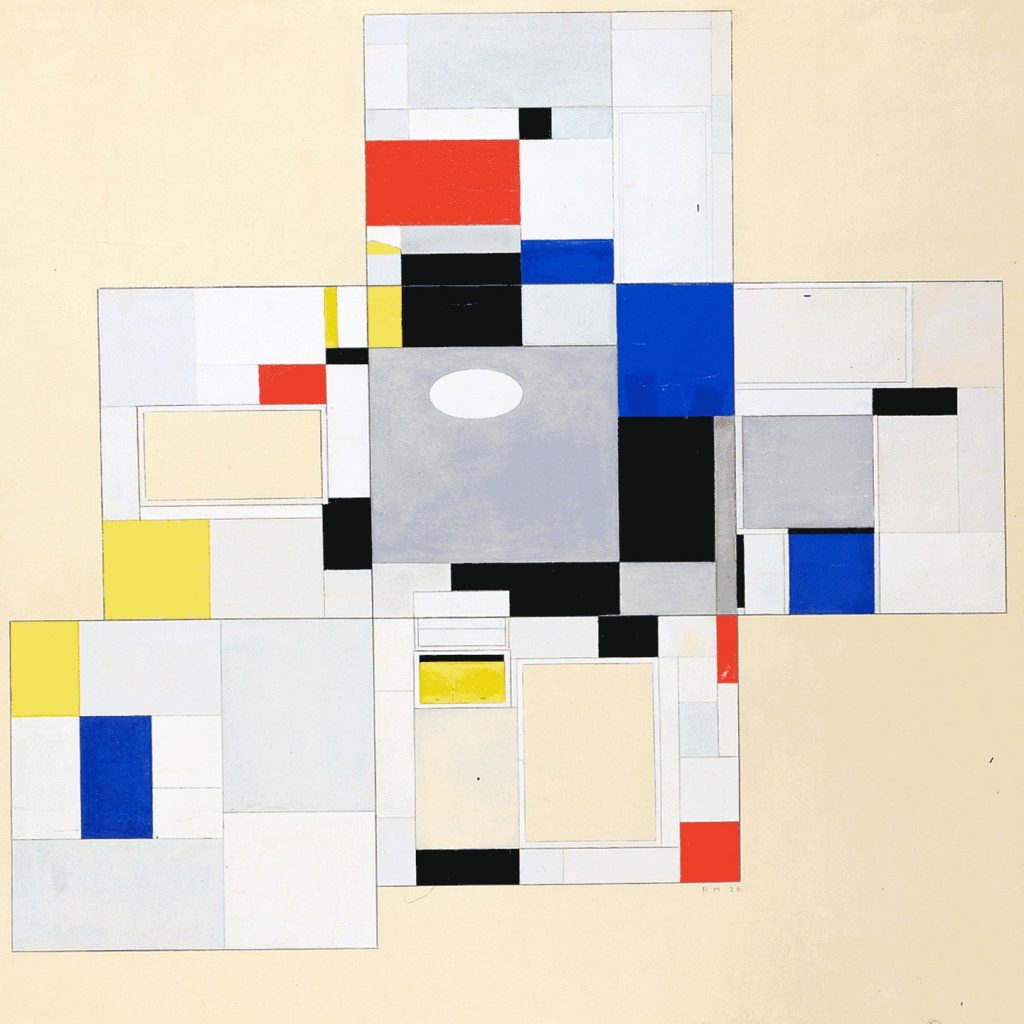 As soon as the e-flux header gif started flashing I knew what Heimo Zobernig was up to in Dresden:
In the Albertinum he is presenting a selection of recent paintings from this series as well as a new spatial installation in the atrium. The basis for this work consists of design drawings produced by Piet Mondrian in 1926 for a room in the home of the Dresden art collector Ida Bienert, which are on view in the exhibition entitled "Visionary Spaces" in the Albertinum. Whereas Mondrian's design was never actually implemented, Zobernig's installation in the original dimensions of that room can be entered and experienced as a cubic sculpture.
Yes, but what? Never realized? Never realized in Frau Bienert's Haus, maybe.
In 1970, Pace Gallery produced a full-scale version what was then known as Salon for Madame B. based on the sketch above, which they purchased from Mondrian's friend and heir Harry Holtzman. The room was constructed in spectroscopically color-matched Formica by the American Cyanamid Corporation, which simultaneously launched "The Mondrian Collection" of Formica. After its commercial debut in New York, Mondrian's Formica Room traveled to Chicago, where it went on view at the Art Institute.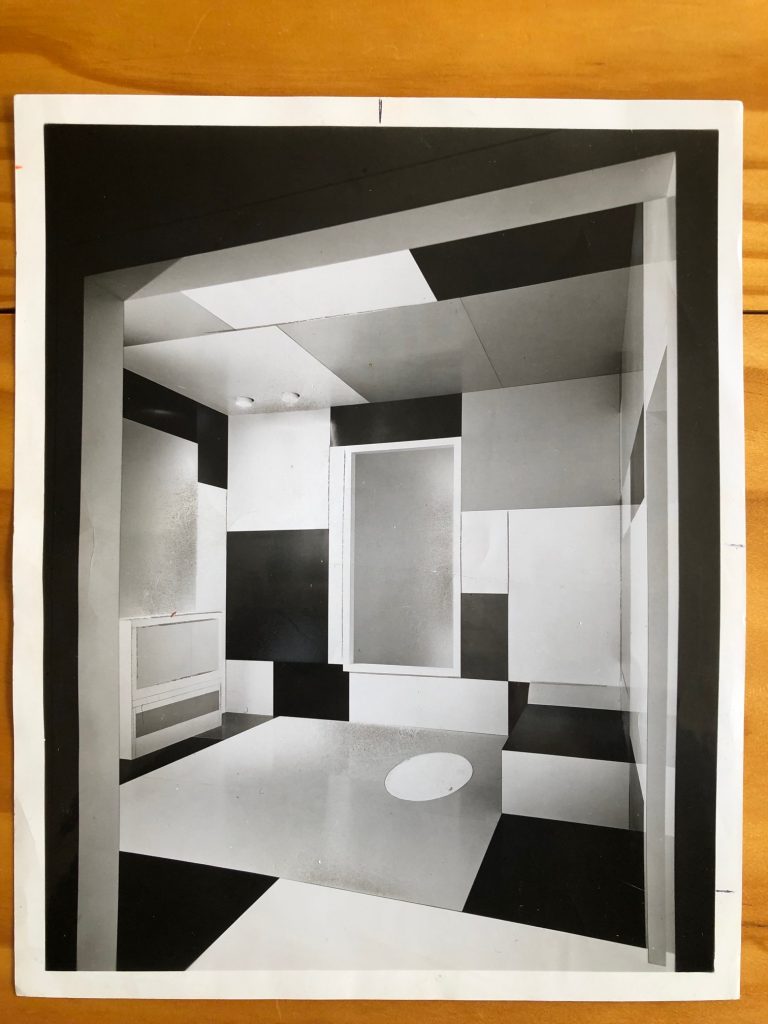 Six years ago I found a vintage photo of Mondrian's Room, and I tried tracking it down, to see if it still existed. Pace was singularly unhelpful with even the most basic information, so I dropped it. But it has be out there somewhere; Formica is plastic, and we know how long that sticks around. In the mean time, there's a new version in Dresden, so project usurped, if not mystery solved.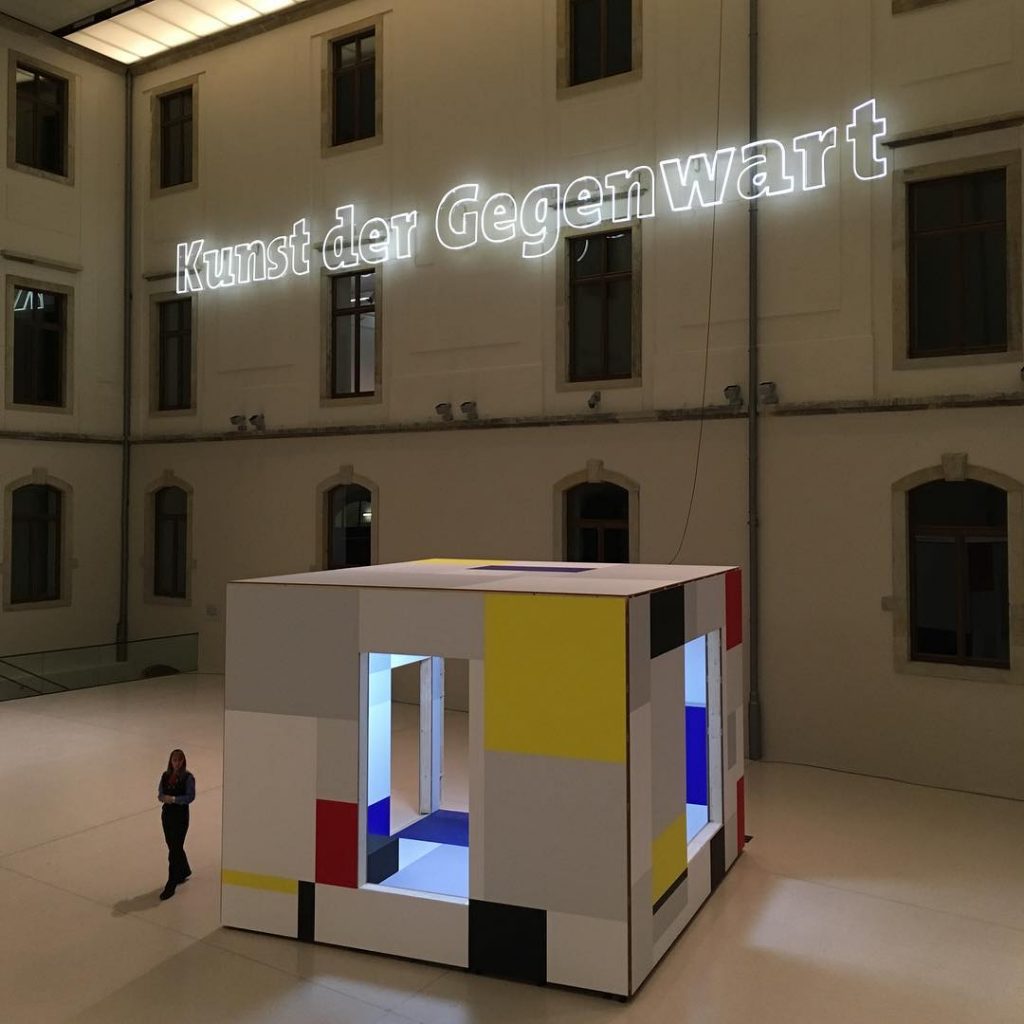 Heimo Zobernig: Piet Mondrian, a spatial appropritation, Mar 2 – Jun 2 2019 [albertinum.skd.museum]
@mariahuberpod's are about the first images of the room to appear on IG [instagram]
Related: Mondrian's View With A Room, NYT May 10, 1970 [nyt]