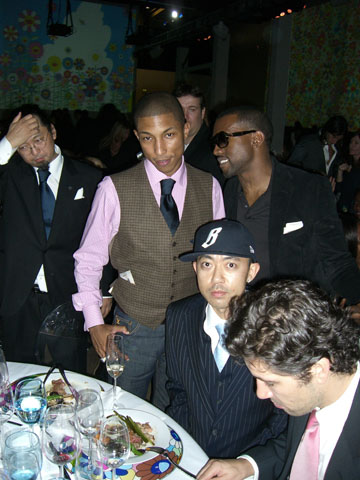 Before Tico Mugrabi, Emmanuel Perrotin, Per Skarstedt, and Francesco Bonami, there was Nigo. Nigo tagged KAWS. Nigo collabo'd with KAWS. Nigo collected KAWS. Nigo commissioned KAWS. And now Nigo has sold KAWS. Some of them. At a Sotheby's auction in Hong Kong named after himself.
These texts by Virgil Abloh and W. David Marx are from the print catalogue for the auction, NIGOLDENEYE®. [Nigo also started putting a registered trademark sign after his name.]
The texts seem relevant only because the main KAWS painting sold for $14.7 million, and because they articulate with unabashed uncriticality the ultimate ambition of art as a tool of capital.
But KAWS and NIGO® were just playing on the field marked out by Takashi Murakami and Marc Jacobs. Maybe if NIGO® had any Murakamis to hype this week, the ©MURAKAMI Vuitton show at MOCA would have been given its due.
Listen to or download Better Read No. 028: KAWS, 03 Apr 2019 [greg.org, 20:13, 9.7mb mp3]
NIGOLDENEYE®, Vol. 1, 01 April 2019 [sothebys.com]
Millennials in Hoodies Spend $28 Million on Simpsons-Themed Art [bloomberg]
Previously, related: An Incomplete History of the Gala-As-Art Movement