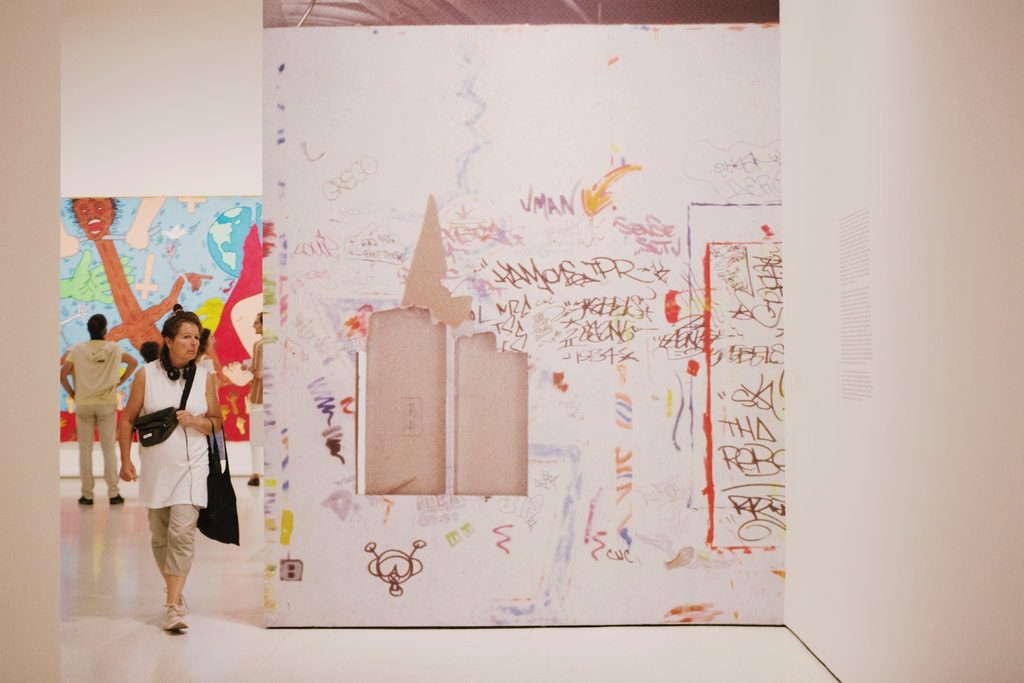 Was there ever really more time to ruminate on the unsung history of photomurals in post-war art, or was there just not enough attention being paid to the systemic violence people of color face at the hands of police and other instruments of state power?
Fortunately–you know, fortunately is really not the right word here-these two subjects have met at the Guggenheim Museum in a concentrated exhibition curated by Chaedria LaBouvier called "Basquiat's Defacement: The Untold Story."
Defacement is the informal title [sic] of a work Jean-Michel Basquiat made on the wall of Keith Haring's studio after fellow downtown artist Michael Stewart was hog-tied, beaten, left in a coma, and ultimately killed, by NYPD in September 1983.
Haring cut the drawing out and framed it. It was hanging above his bed when he died, and it now belongs to his god-daughter, Nina Clemente. LaBouvier's prodigious show is the culmination of years of research and careful interviews with Stewart's family and many artists in his milieu.
And it includes a to-scale photomural of Haring's tagged up wall, with a roughed out hole where the drawing used to be.
"Basquiat's Defacement: The Untold Story" is on view through Nov. 6, 2019 [guggenheim.org]
Behind Basqiat's 'Defacement': Reframing A Tragedy [nytimes]