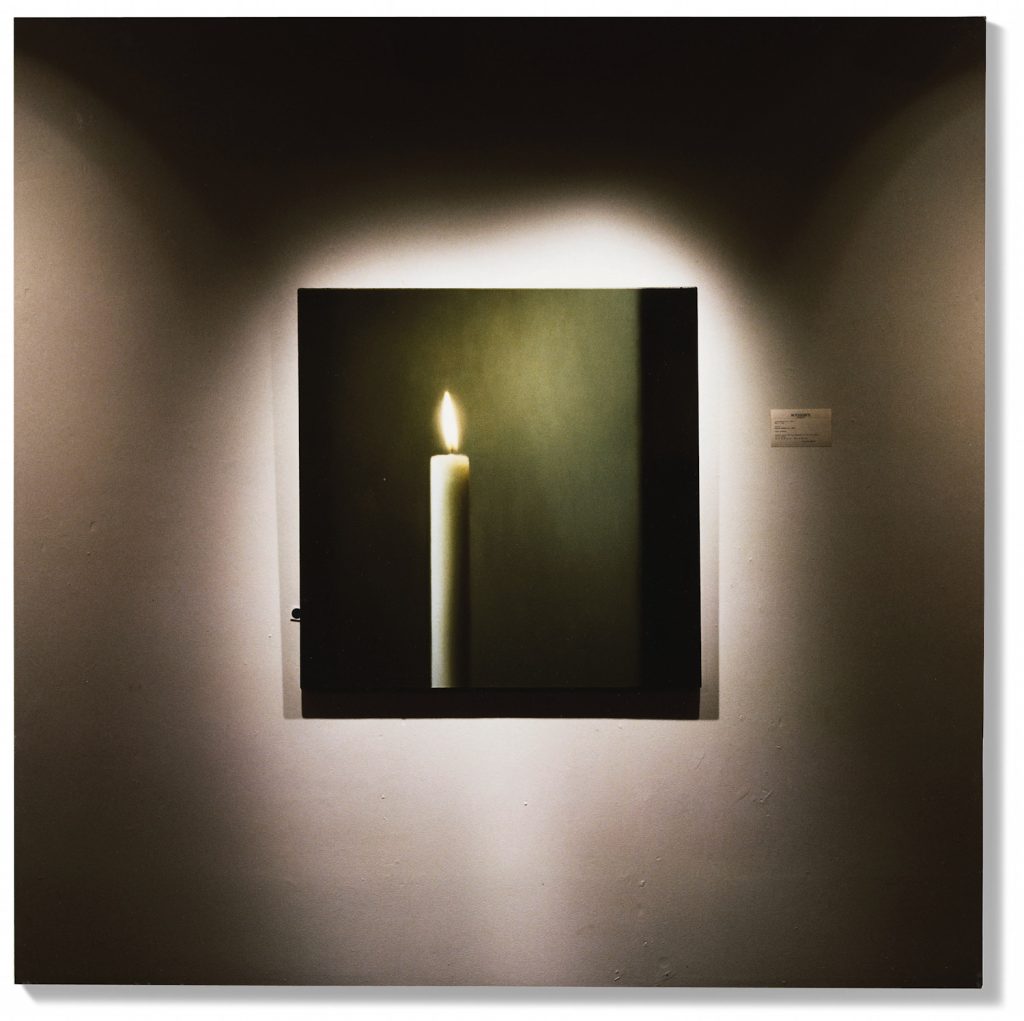 This tasty Louise Lawler photo is coming up for sale at Christie's during Frieze Week. It's obviously of a Gerhard Richter candle painting, but if you look close you see it's installed at Sotheby's. Kerze/Candle CR511-3 (1982) was sold at Sotheby's New York in May 1994.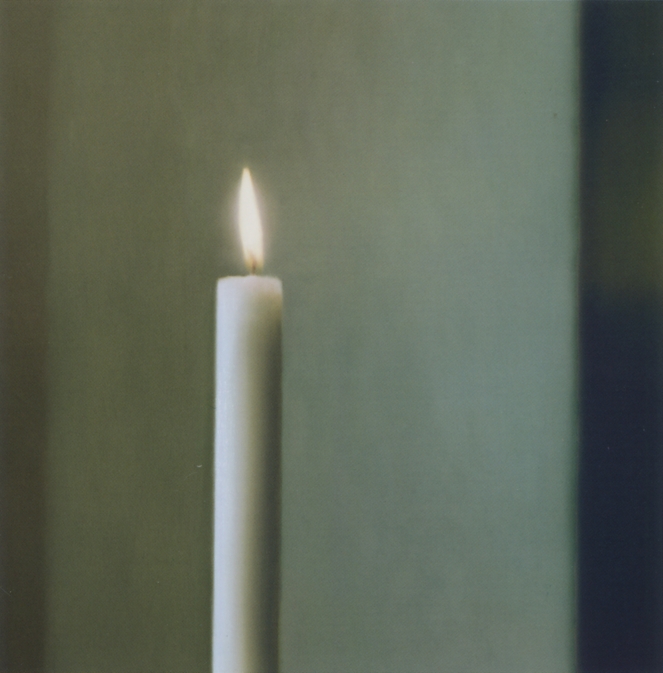 Another work of nearly the same title, What Else Could I Do (Oldenburg), exists from the same time, and shows a 1963 Claes Oldenburg, Soft Light Switches, Ghost Version, which was also at Sotheby's. It is now at the Museu Coleção Berardo in Lisbon, but its provenance does not mention Sotheby's 1994; apparently it did not sell then.
The Sprüth Magers exhibition history is incomplete, and though it shows three simultaneous exhibitions titled, "External Stimulation" in 1994, doesn't mention Metro Pictures' show of the same name, which predates the Sotheby's auction by a couple of months. But the Flash Art review seems to give the full title of the Monika Sprüth venue as "External Stimulation – What Else Could I Do?"
My first idea was to make a print of the Lawler image that's scaled to the IRL size of the Richter painting. While I work on that maybe someone could get busy with a comprehensive exhibition history and some installation shots?
Oct. 5, 2019, Lot 221: Louise Lawler, What Else Could I Do, est. GBP 30-40,000 [christies]