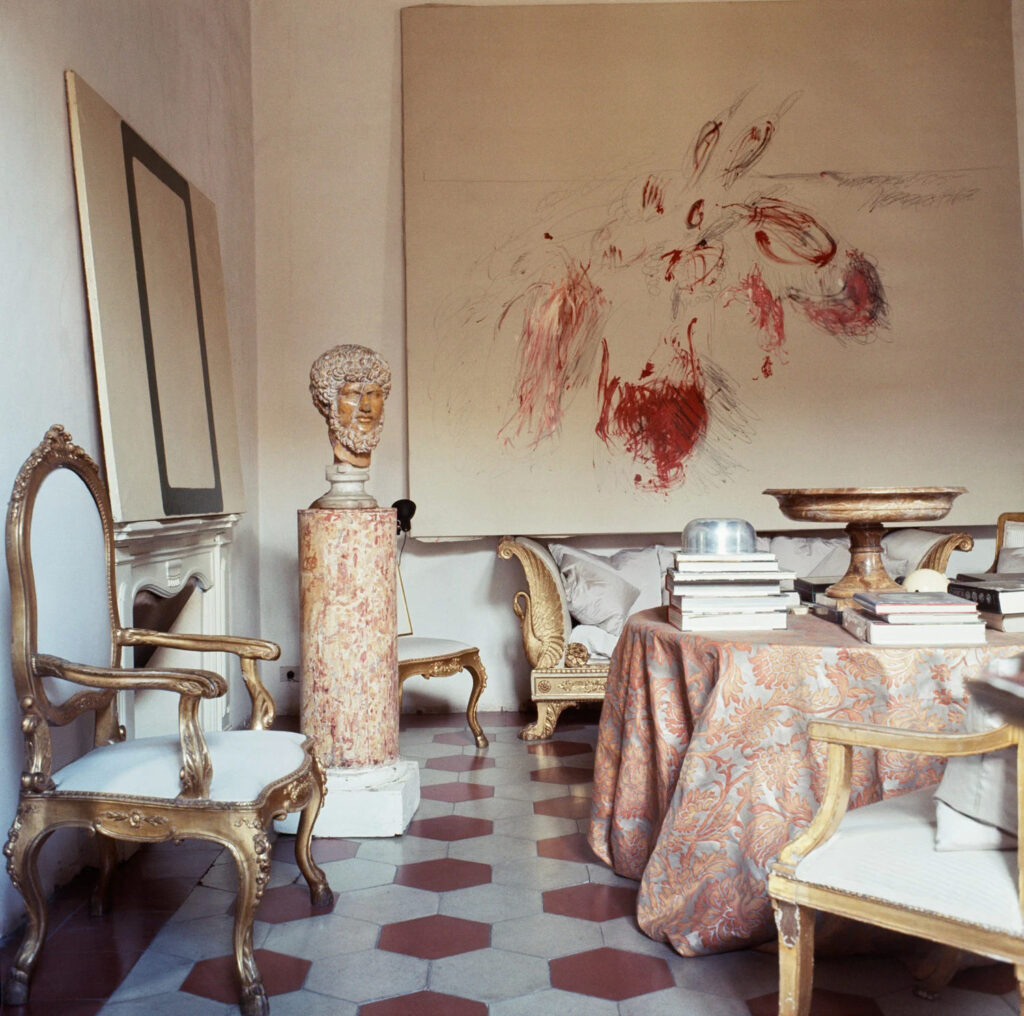 The subject of precariously perched Twomblys prompted Claudio Santambrogio to email, wondering about the painting on the left in this iconic 1966 Horst photo. Surely, it's not a Twombly.
My first check, of Google, turns up many of the times this Vogue photoshoot of the House of Franchetti-Twombly has been re-published and discussed, and absolutely none of them have a caption or credit for this painting. This shoot is legendary, but atmospheric.
It is also marketable. I have not pinned down when it happened, but there is something swirling around the web in upscale, merchy places like 1stdibs and Artsy, called The Cy Twombly Rome Portfolio. Horst's images, made for and owned by Condé Nast, are available in limited editions in various sizes, with the "authorization" of the Horst Estate. Interestingly, though, less than half the Twombly photos feature Twombly's paintings. This feels like a mix of adding the entire contact sheet to the shopping cart, and the Twombly Foundation flexing its vetoing muscles.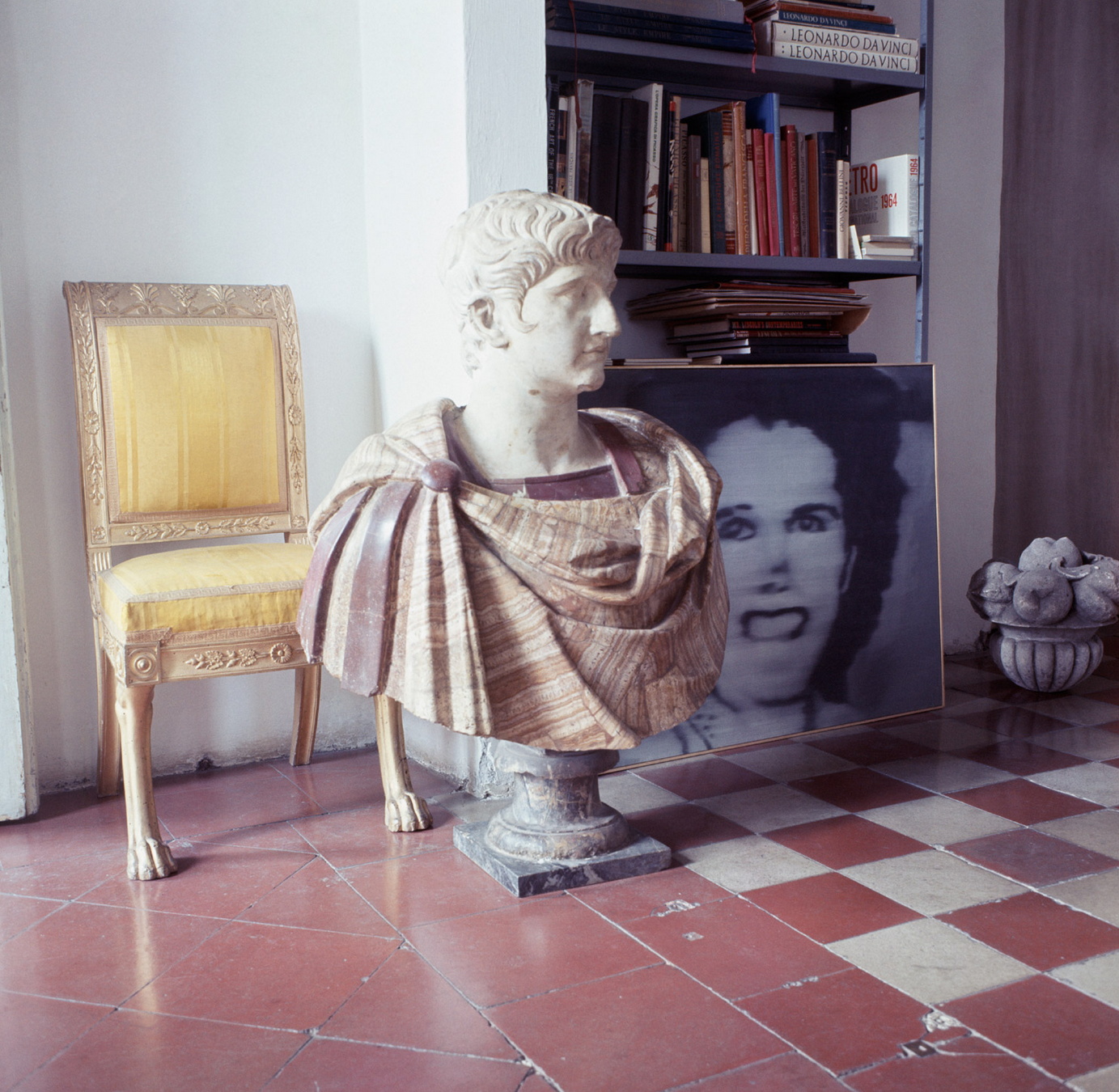 Anyway, there is no such compunction to publishing the photo of Twombly's Richter (Untitled #6), or a straight-on shot of this painting (Untitled #12). None of these photos have caption or credit information (or a Nicola del Roscio to keep them in line.)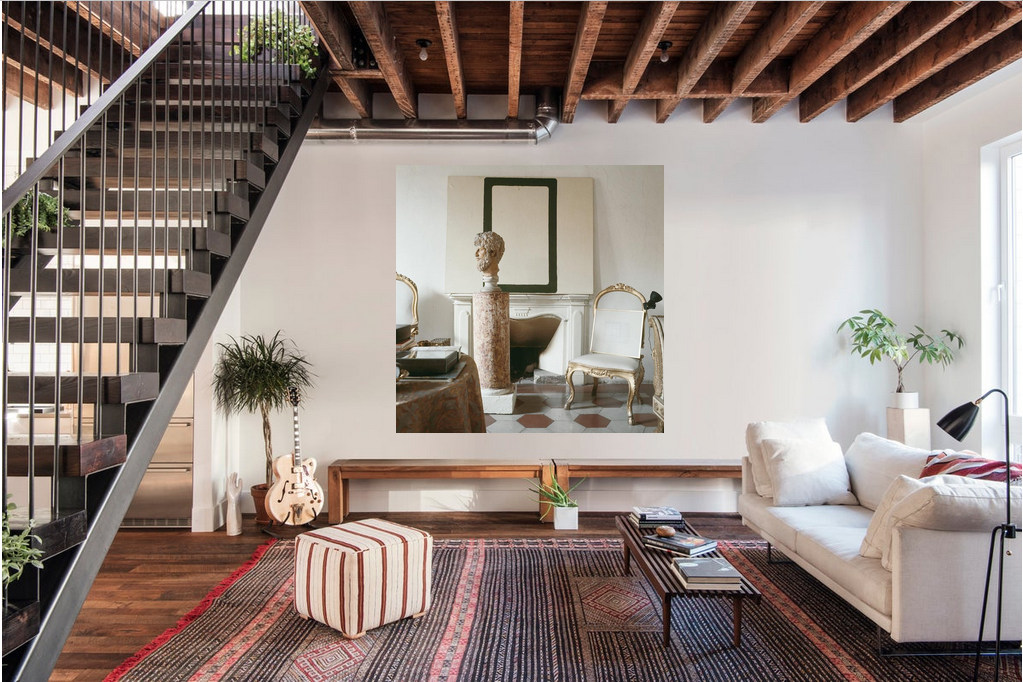 Next step: the date of the photo puts a pretty tight constraint on who it could be, and so does Twombly's circulation pattern. So it's probably someone he knows in Rome, and likely someone he knows from his gallery at the time, Galleria la Tartaruga. Janis Kounellis made stark black on blank/white paintings around this time, but his are more expressionistic and brushy. Oh wait, Twombly and Kounellis showed together at la Tartaruga in 1961. with Mario Schifano. Who absolutely made paintings like this from 1960-61.
So this is Twombly's Schifano, which seems to have been mentioned by no one, ever. Was it so utterly obvious that it didn't need mentioning? Did Mario Schifano have a boyfriend who took over a foundation mighty enough to make even Google blink?
Previously, related: Cy Twombly's Gerhard Richter
Cy Twombly Rip