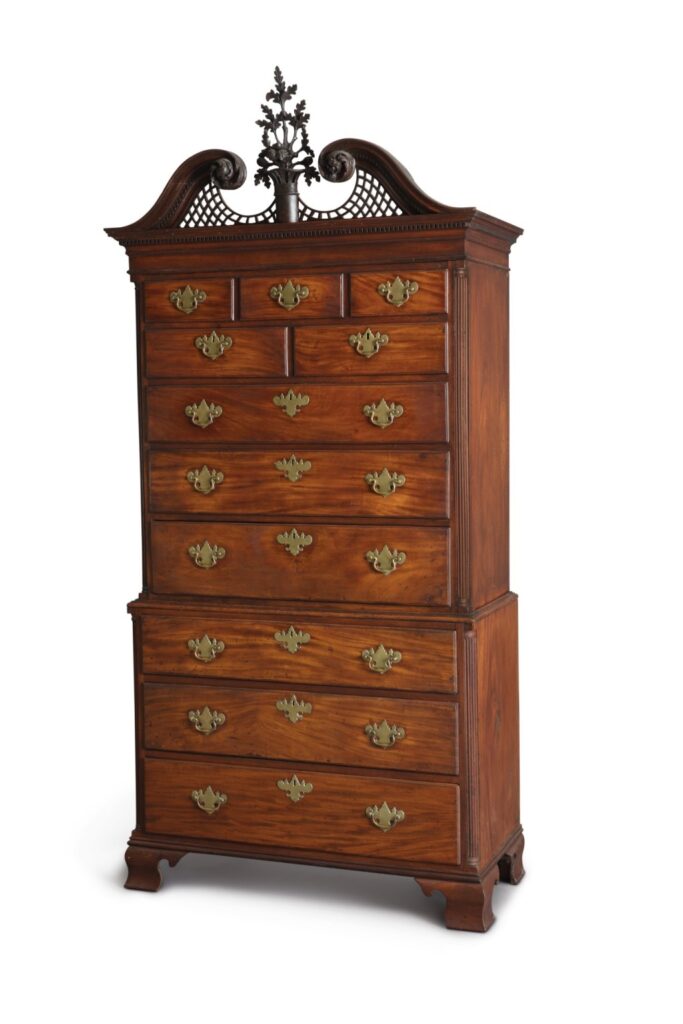 I love the idea that some furniture is "important." This chest-on-chest has descended through some Philadelphia/New Jersey families since it was originally ordered sometime before the Revolutionary War, and those family connections are important, but not right here, not right now. The finish is old and excellent; the hardware is original; the elaborately carved cartouche is intact, and it's all similar to similarly important pieces in important collections, but that is not really important right now, right here, either.
But because of all this, this chest was attributed to the most prominent Philadelphia cabinetmaker of the time, Thomas Affleck, one of the few guys in town known to have his own copy of Thomas Chippendale's gentleman furniture pattern book.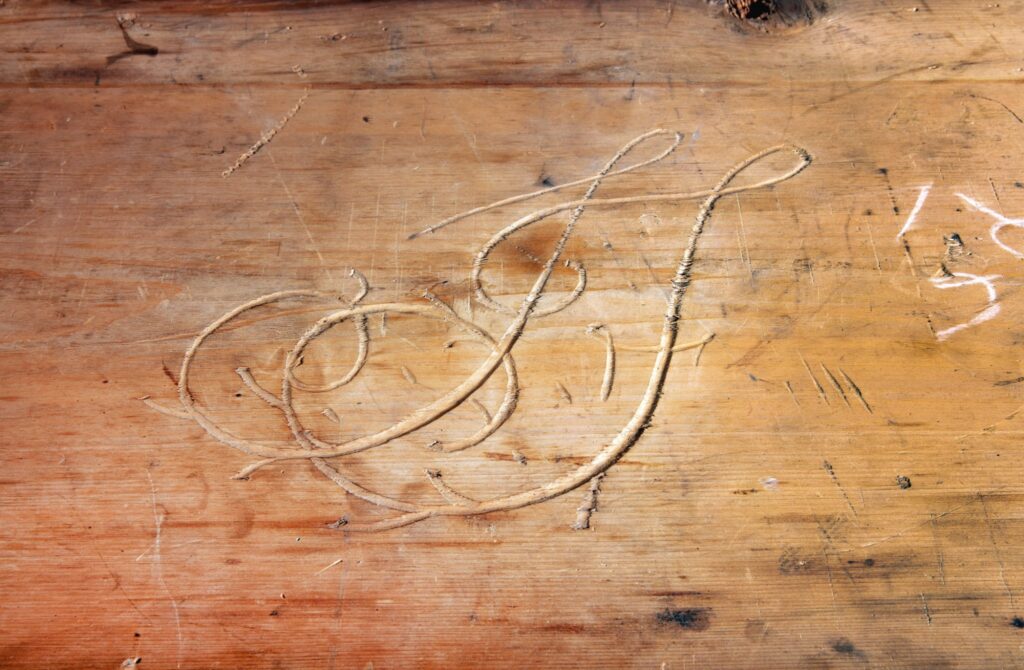 But then when this thing came in, and came apart, this giant, gorgeous, script monogram JF was found carved in the top of the lower chest, invisible to anyone except the movers, or the maker. And so now this important chest-on-chest is attributed to John Folwell, another Philadelphia cabinetmaker, and its similarity should prompt a re-examination of the attribution of some of the other important furniture out there. I would like more things to have been elaborately and secretly inscribed by their makers, please.
Jan 21, 2021, Lot 34: The Important Stratton-Carpenter-Wheeler Family Chippendale Carved and Figured Mahogany Chest-on-Chest, cabinetwork attributed to John Folwell (w. 1762-1780); carving attributed to James Reynolds (w. 1766-1794), Philadelphia, Pennsylvania, circa 1770, est. $50-100,000 [update: sold for $69k. nice.] [sothebys]
Previously, related attributed 18th century carved scripts: Paul Revere (attr.) Time Capsule Plaque, silver, engraved text