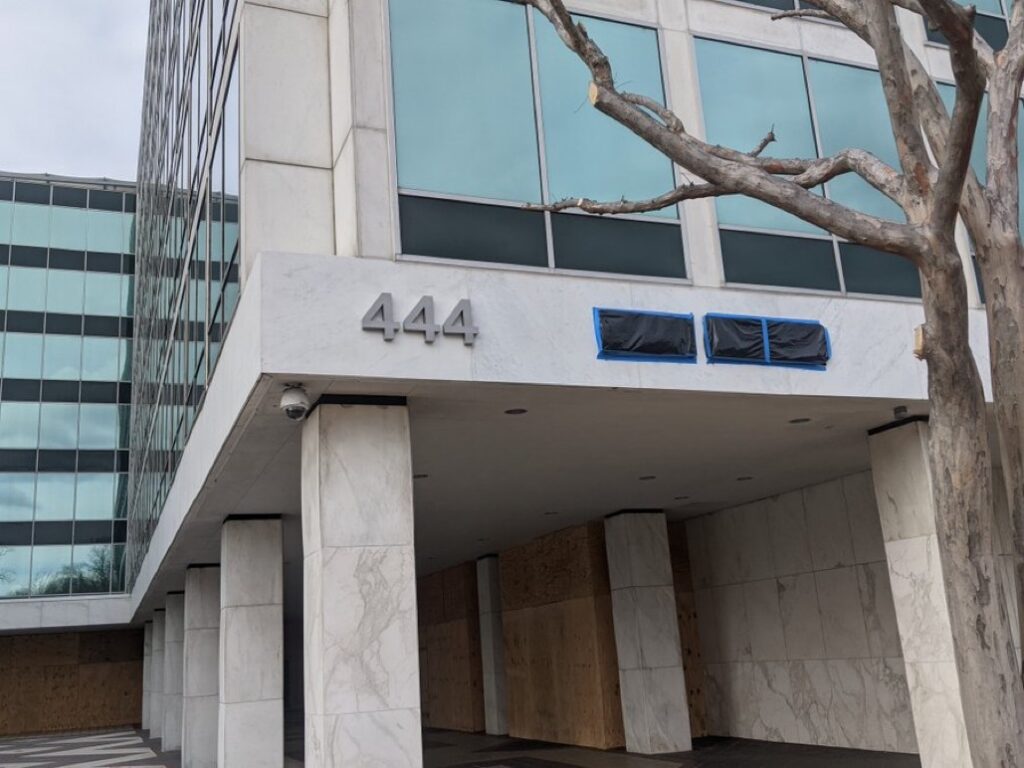 Seeing this work installed for the first time, I am reminded of earlier works, like Untitled (Protestors' Folding Item) of 2014, an LRAD cover installed on an LRAD;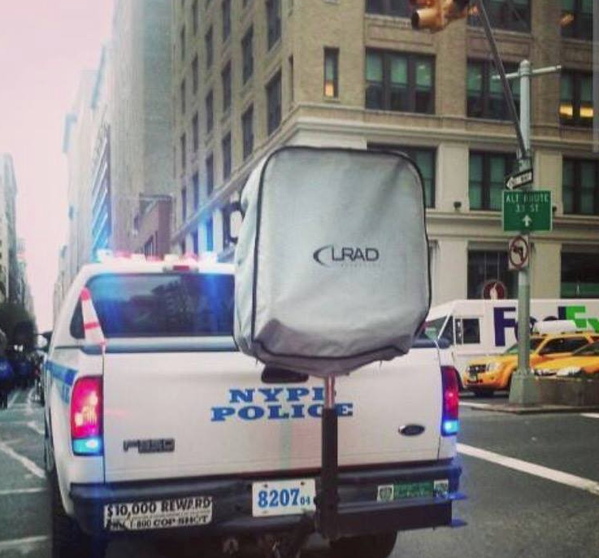 Installation view: Protestors' Folding Item (LRAD 500X/500X-RE), ink on Cordura, nylon webbing, LRAD, 2014, Collection: NYPD Order Control Unit
and the series of black monochrome on plywood pieces from 2016 titled Untitled (Trump Plaza Black),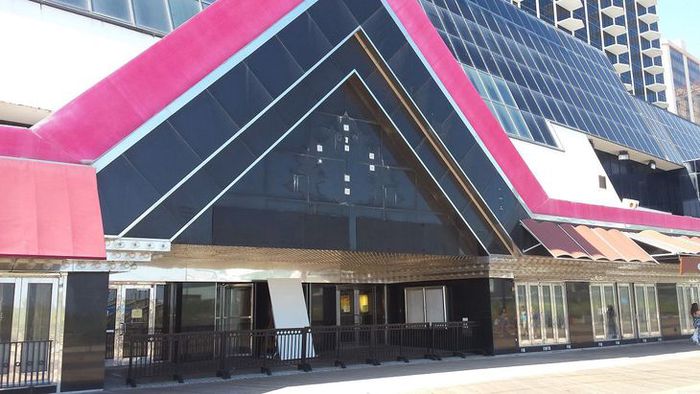 Untitled (Trump Plaza Black) Nos. 4 & 5, 2016, paint on panel, each in two parts, collection: Trump Entertainment Resorts/Carl Icahn, installation photo via Press of Atlantic City
which were hastily installed during the 2016 campaign over the dingy palimpsest of Trump's name on the facade of the abandoned and bankrupt casino in Atlantic City.
And it reminded me that it very much mattered to the works that they were in the collections of the NYPD Order Control Unit and Trump Entertainment Resorts & Carl Icahn, respectively.
So when this piece went up on the facade of the Fox News studio facing the US Capitol building, in between the white supremacist insurrectionists' attack on vote certification slash barely thwarted massacre of politicians, and the hastily militarized inauguration, where troops are literally–I hope–protecting the elected president and vice president from the paramilitary mobs of the current/outgoing president, it feels very important to point out that Fox News absolutely owns this.