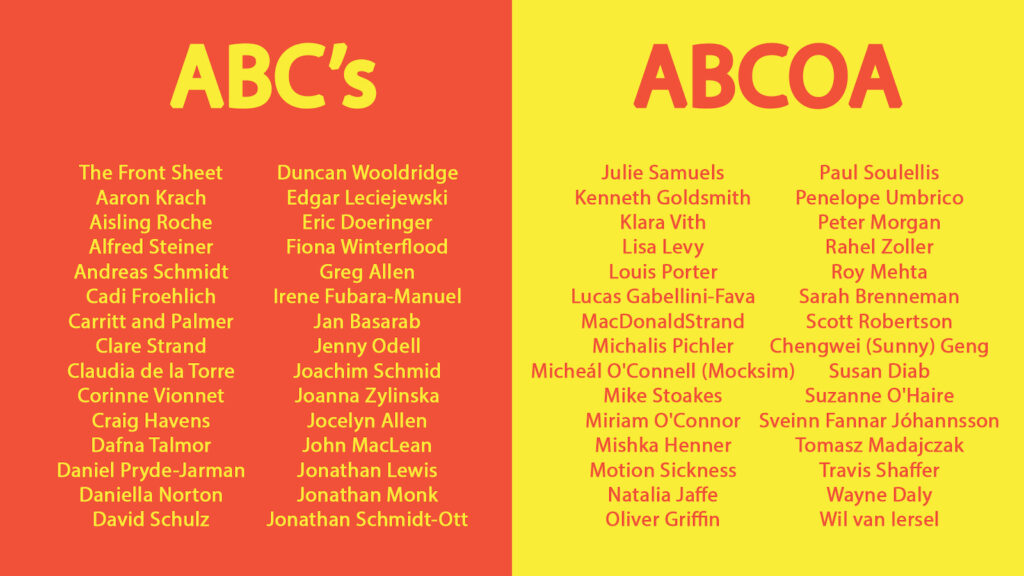 A few months back, in the midst of the Manet Facsimile Object and NFT frenzy, Eric Doeringer suggested I submit a work for a project being organized by Micheál O'Connell for the ABC Artists' Books Cooperative. I am psyched and grateful to have my work included.
As an irreverent critique of the whole authentication boom, O'Connell conceived ABCOA as a collection of artworks that are their own certificates of authenticity. The resulting portfolio comprises 60 certified works of art, which is quite a deal for EUR30.
I have also been slow in posting about it only because I have not been able to figure out where my brief accompanying text went. So I've finally given up and am explaining the piece here.
Perhaps surprising no one, my COA is based on an appropriation of one of the first certificates of authenticity of the Conceptual Art era, Walter de Maria's 1966 open edition, High Energy Bar/ High Energy Unit.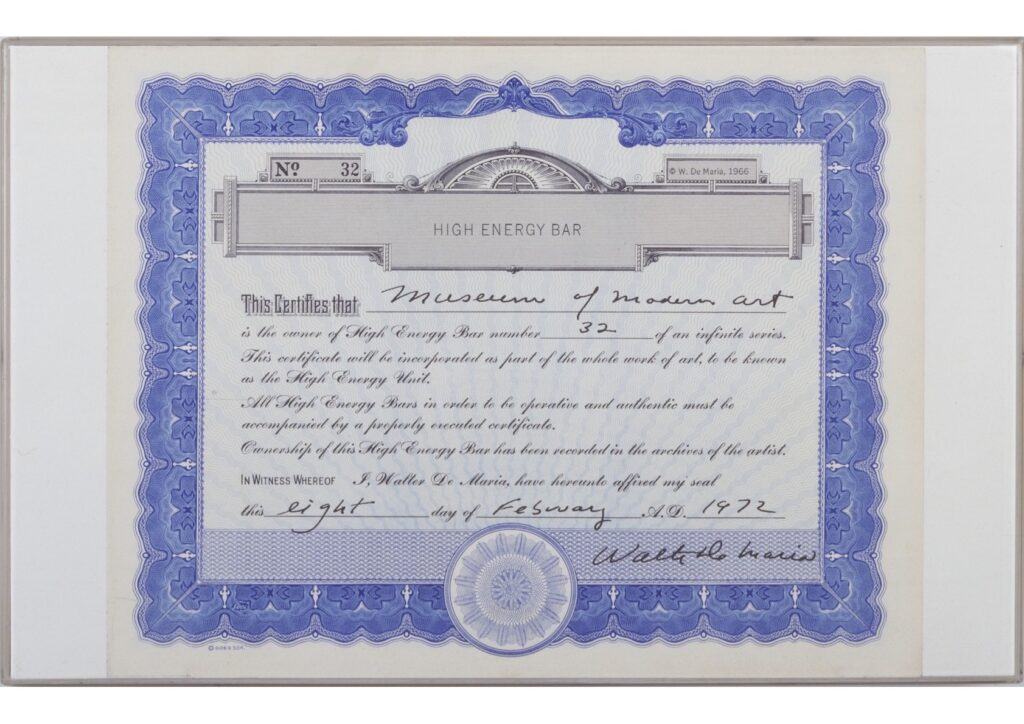 As the text of De Maria's certificate itself states, the engraved stainless steel High Energy Bar is not only made "operative and authentic" by the presence of this CoA; the combination of Bar and Certificate constitute another work, the High Energy Unit. My work, High Energy Certificate, completes the gesture De Maria started, by declaring a standalone certificate a work of art.
While this obviously affects all the extant certificates of de Maria's High Energy Units, the CoA facsimiles printed for ABCOA also constitute a distinct but still authentic subgroup of this work. It's possible that they have a brief explanatory text on the verso. Or maybe they don't? They're operative and authentic either way.
ABCOA for ABC Artists' Books Cooperative [mocksim.org]
Previously, on de Maria, c. 2009: Another in an apparently infinite series