UPDATE: Wool's BLUE FOOL sold on Nov. 17 for $1,179,500 which brings an end to the purchase window for FOOL Facsimile Object. Thank you for your engagement, and for those who purchased them, please enjoy your experiential prosthetic. For those who lost a million dollars or more on a Wool, my sincere condolences.]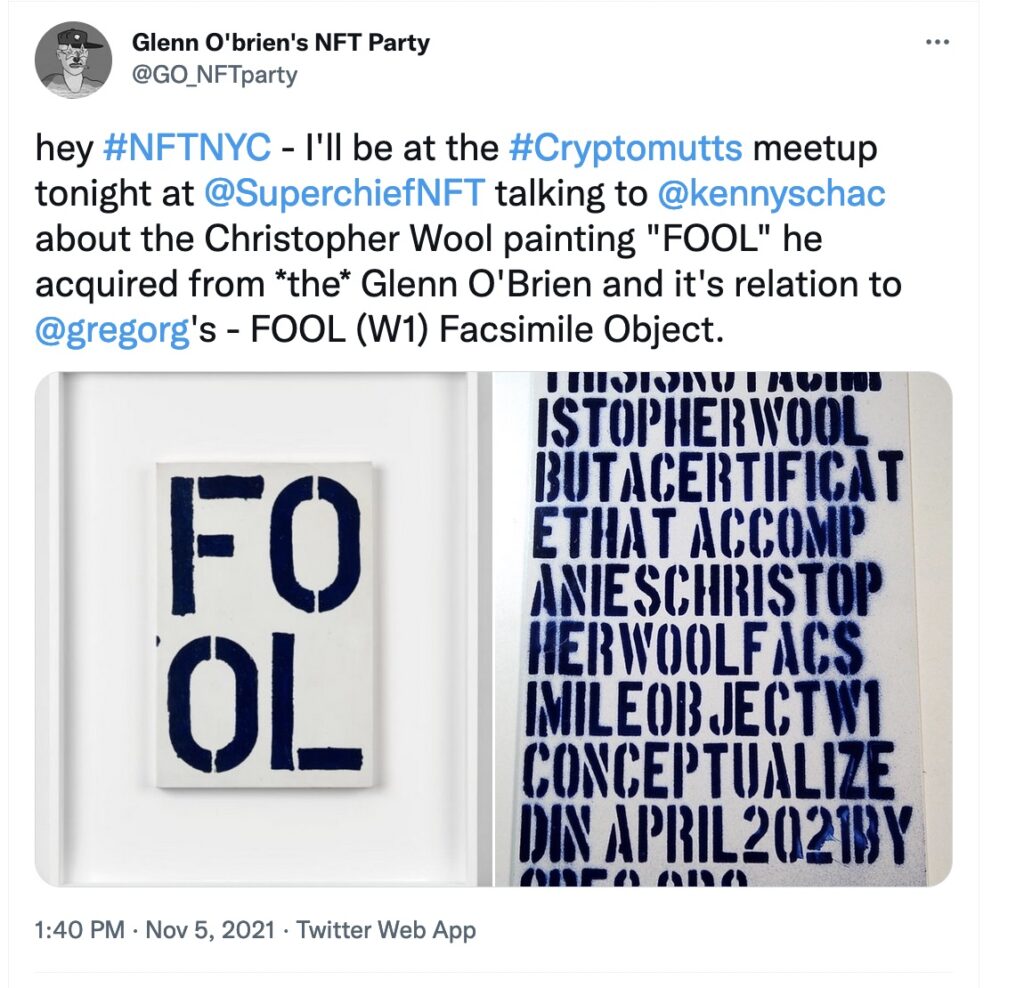 Some big and surprising developments in the Facsimile Object-verse this week include: Kenny Schachter putting the Christopher Wool painting that inspired FOOL Facsimile Object (W1) up for auction at Phillips. Which will likely put a hard stop to the availability of the FOOL edition, assuming the last couple don't sell out in the next week or two anyway.
It was also the moment where a FOOL– AND a Certificate of Authenticity, even–appeared in the wild for the first time. Glenn O'Brien's NFT Party sounds like a riff on Glenn O'Brien's TV Party, so the link between a scene and its documentation, and between Kenny, and art and whatever tf NFTs are, is strong with this one. It is fascinating to see how these objects function IRL, and it looks like they can be part prosthetic, and part bridge.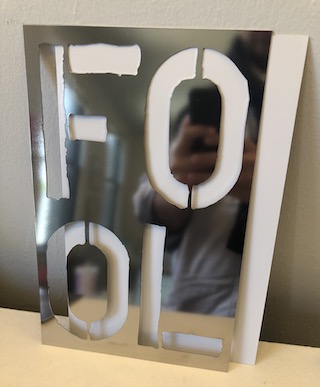 FOOL Facsimile Object (W1) is an edition of up to 10, plus 2 APs, and was available only until Kenny Schachter's Wool, Blue Fool for Glenn O'Brien sold. It is lasercut, mirror-finish stainless steel, with a full-size, enamel-on-aluminum Certificate of Authenticity, in a hand-stitched wool envelope.