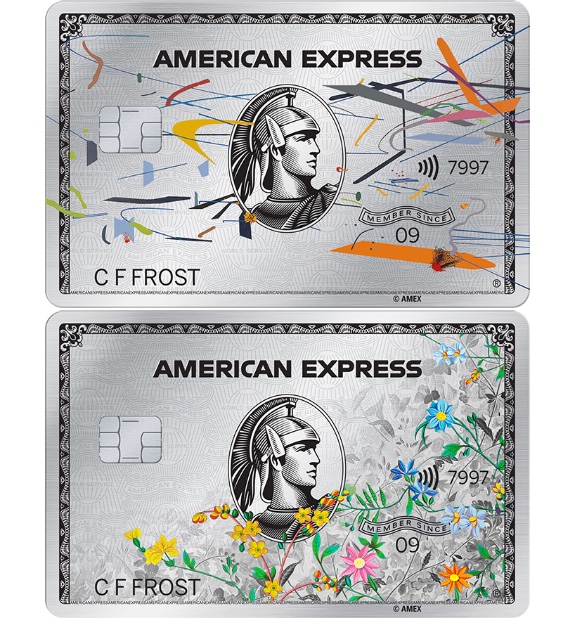 OK, now it gets kind of interesting. As soon as I saw the short cg animation for the new American Express Platinum Cards by Julie Mehretu and Kehinde Wiley, I thought of two things: 1) the low-key beats and the art-embedded card spinning shinily on its corner remind me of the McRib NFT, and 2) what do you call art printed on small, shiny metal?
On the one hand, to do a Facsimile Object of an AmEx card feels like asking for trouble in ways that not even a Cady Noland-related Facsimile Object could even conjure. And yet it'd be so tasty!
On the other , the dye sublimation print process requires a minimum 4 inches per side, and even art credit cards are 3.37 x 2.125 inches. So I doubled up. Surely no one involved would these mind lifesize-but-make-it-a-diptych Facsimile Objects now.
[An unusual footnote: the public announcement page for American Express's artist x Platinum cards includes separate jpegs of Mehretu's and Wiley's cards, as seen in the study above. Not seen: that the filenames got the artist credits reversed. If I go ahead with it, that glitch is just the kind of thing that gives this project that famous must-buy-now! vibe the kids crave. But after seeing animations of cards with the artists' own names on the front, it's hard to settle for Charles F. Frost on a Facsimile Object. And while it would be possible to try to get the artists to scan their own respective card-size works, I would not want to compromise their actual four-digit code there. Most of all, I don't want my own account canceled.]