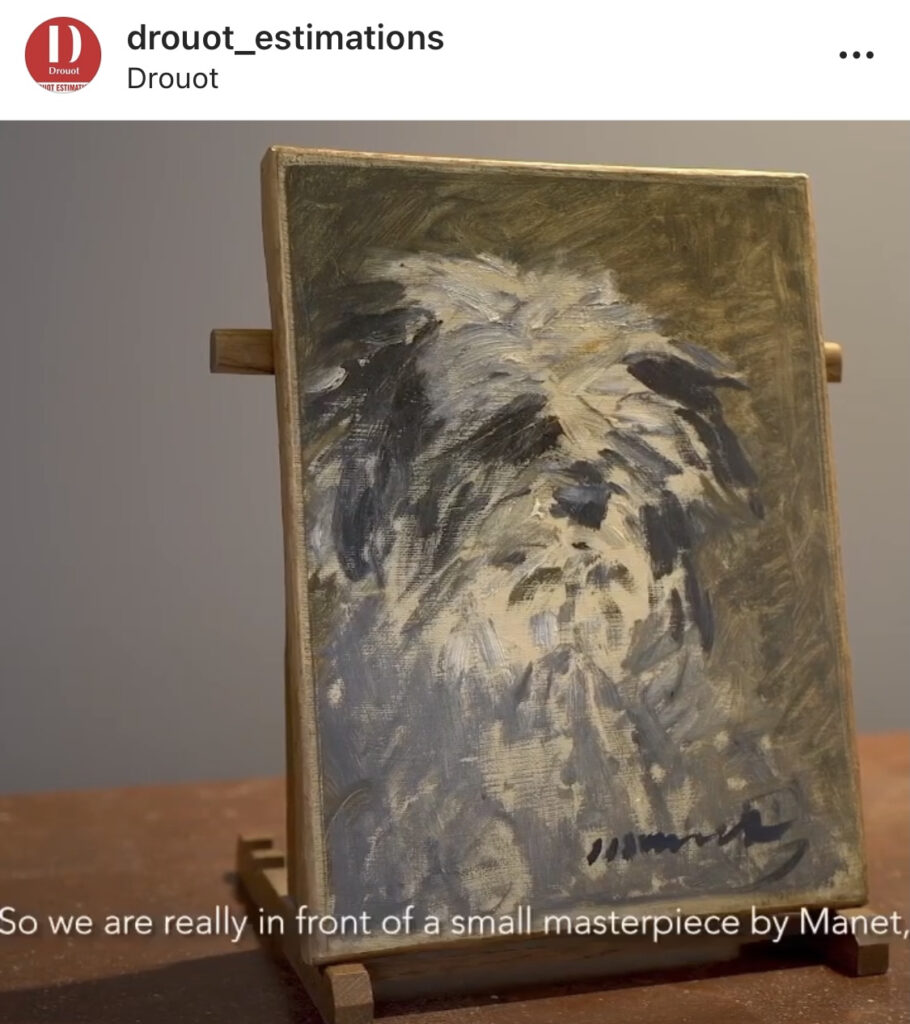 It's been a year since the 2.1 day appearance of a never-before-exhibited Manet painting at a far-away auction house during a pandemic set me down a facsimile object path. In that time I made around 25 FOs, give or take. For the ones that went public, I made certificates of authenticity that involved techniques and materials directly associated with art objects–not that high-res photoreproduction on metal panel is not, of course. But I liked the combination of two objects that looked like artworks while purporting to be different, in different ways.
Facsimile Objects are very much of their specific time and circumstances. They were conceptualized as proxies for artworks you couldn't see for a moment. I imagine them–I experience them myself–as approximating a physical experience with the artwork they depict, a different, kinaesthetic mode of reproduction. In this, they relate to the Destroyed works I've made, which re-create as best they can a physical engagement with a lost artwork. They all call to question or throw into relief the default assumptions of how we consume and experience art on a page or screen.
But by being inexpensive and rapidly produced, the Facsimile Objects also engender a sense of shared experience. The idea was to create a distributed community communing with their identical FOs, as if in the same gallery, or at least in front of the same artwork. What could these multiple, discrete, small-scale, shared engagements with art in a pandemic be? I wondered. Obviously it could only be an approximation of IRL, and on those terms, it's doomed to fail, but I still wanted to see what it was on its own. And so, it turned out, did many others.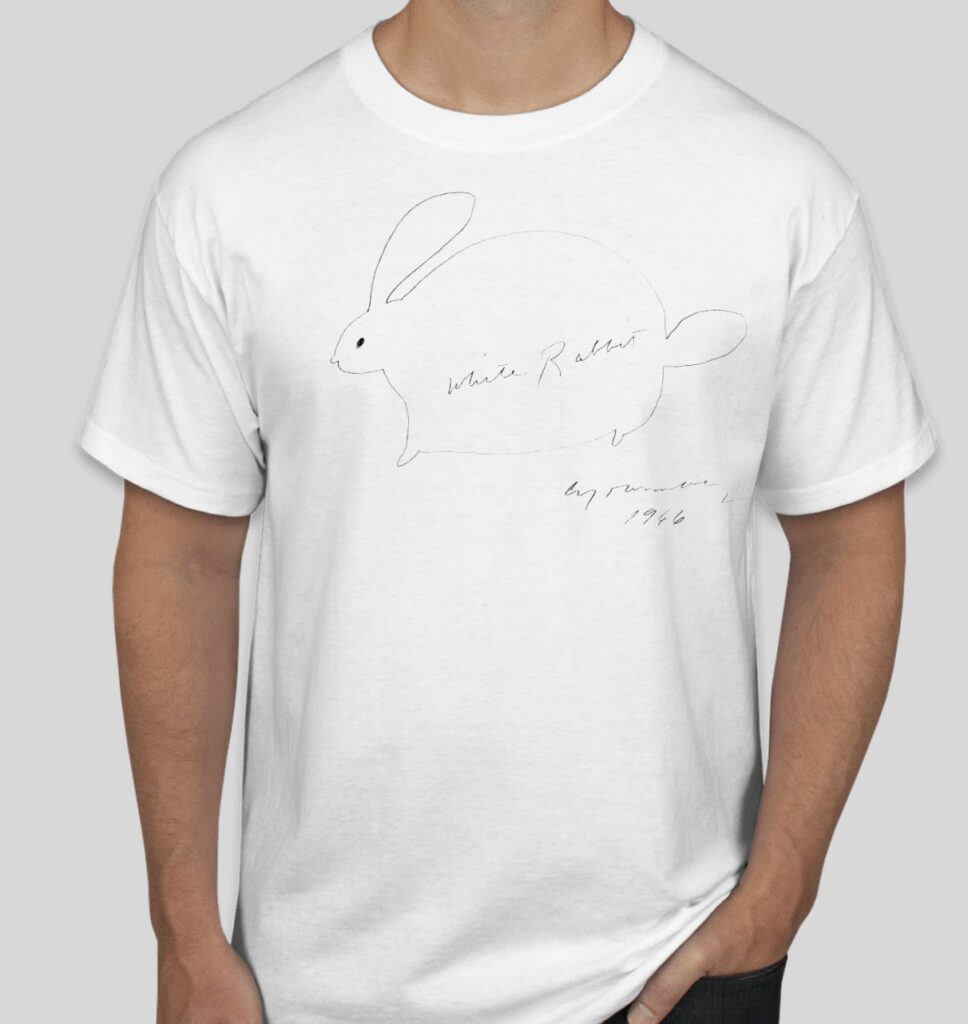 These T-shirt projects–now there have been three–zero in on this shared engagement, but with a mediated art moment. As someone who produces and consumes art-related content day in and day out for years, I think all the time about what kinds of art information do we encounter. What clamors for our attention? What occupies it? What do we ignore? How do we experience it, alone and with others?
What *should* we feel is important, meaningful, memorable, influential, and how would we mark that? Is something more significant than a like, a retweet, a blog post, an Instagram story? Something that reaches souvenir t-shirt levels of engagement, so about the same as a concert or a museum visit? Or a party with a swag bag? Or a limited edition merch drop? It's these contextual overlaps and their implications that I find interesting. What is the impact of something getting commemorated out of [presumed] scale with the norm: like the auction of a downgraded rabbit drawing, or a licensing snafu in a puff piece video, or a classic critique of an overbearing NFT project? Does this, and the ephemeral community of people engaging this content at the same moment, change something?
Or is, in this case, t-shirt production so depleted as a cultural activity, the lowest consumable denominator, the province of bots scraping tweets for images, that it's just spinning capitalist wheels to accumulate more crap? [I've noticed that many of the techniques I've used for making certificates, etc., have come from etsy sellers; they're gendered female, art veering toward craft, rolled up and industrialized, a collapse of creativity, commodification, and consumption. I feel like they inhabit the same grid as artist-designed Amex Platinum cards, if maybe a different quadrant.]
Grounding all these projects to a specific time, a moment or a window, feels important, but it is also one of the biggest challenges. They're impulse ideas that become impulse buys, but the production and shipping inevitably lag behind. I imagine them showing up with a fading glow of when and why they were ordered. But to engage with them any differently would require my building out my own production infrastructure, charging exorbitant rush pricing, or both, and right now I'm interested in neither. Instantly responding to whatever with an artistic product predetermined by capital investment feels like folly, even if I had the perfect place to put a dye sublimation printing press.