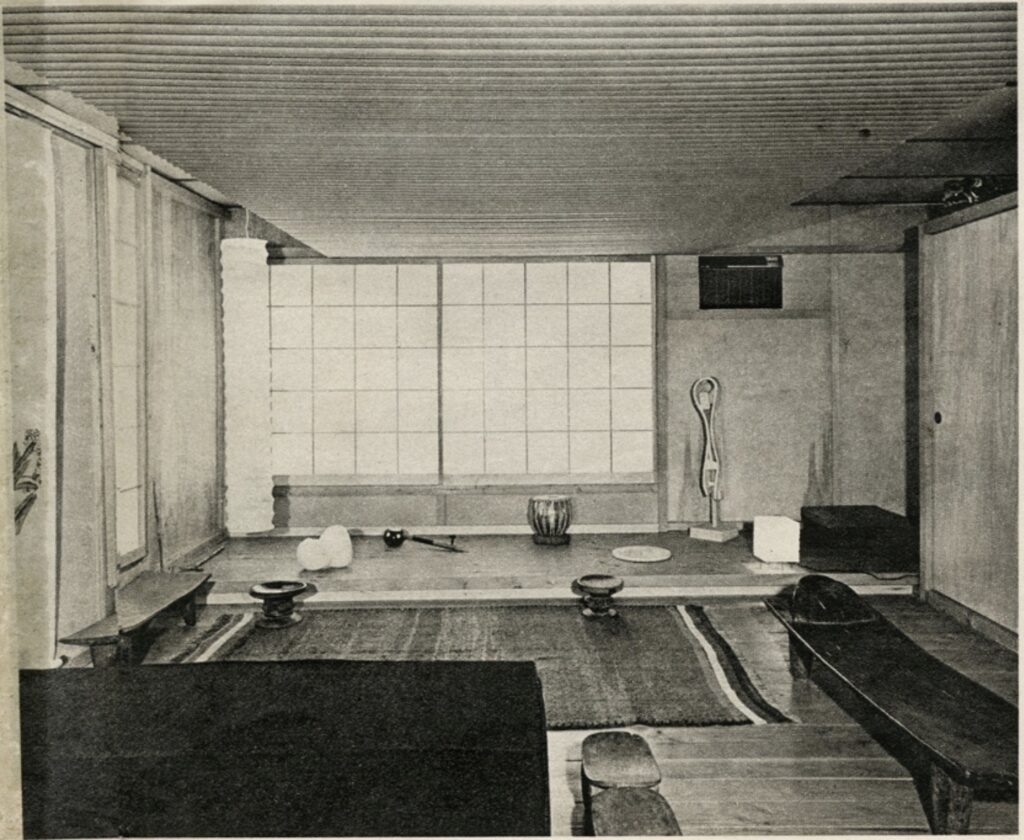 Since 2020, when the last of a series of worse real estate developers finally removed what was left of the site-specific waterfall and aluminum louvered ceiling Isamu Noguchi designed in 1957 for the lobby of 666 Fifth Avenue, we thought New York had lost its last Noguchi ceiling.
No. There is another.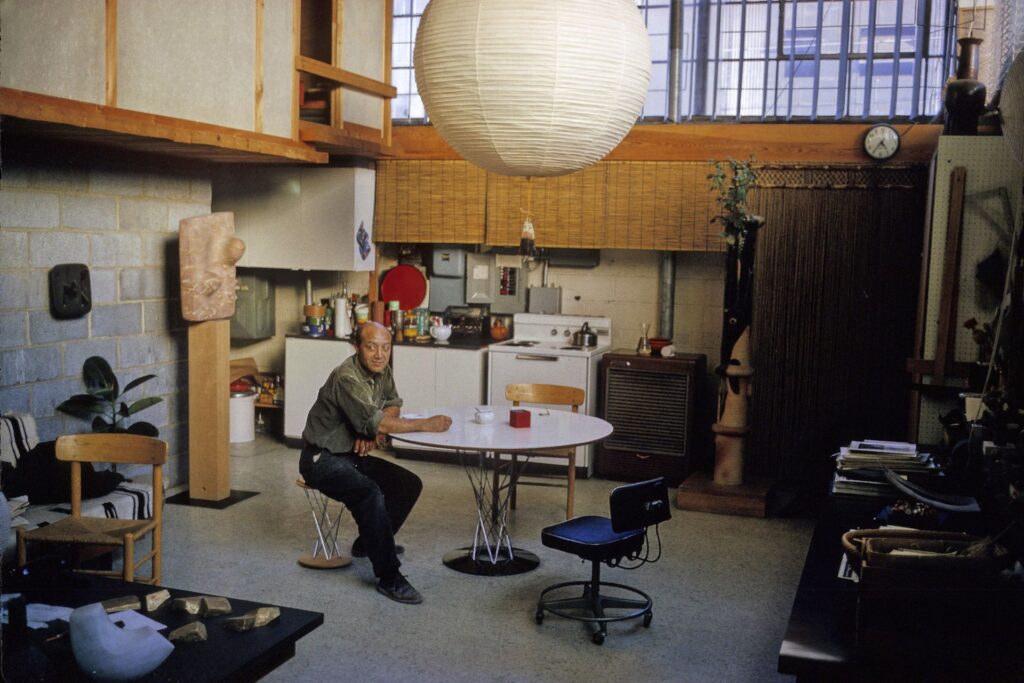 The Art Newspaper reports that the Noguchi Museum will restore the artist's studio and house in Long Island City, and open them to the public for the first time.
Included in that house–really, a living space carved out of a 3,200 sq-ft factory/studio–is a light-diffusing drop ceiling in the bedroom that reminds me of the Fifth Avenue installation. It's visible in the photo up top by Hans Namuth, for a two-page NYT Mag feature on Noguchi's novel live-work design, as clipped and saved by the Noguchi Museum.
Noguchi and a Japanese carpenter whose name only comes up in reference to this project, Yukio Madokoro, built a loft bedroom of polished fir plank flooring cantilevered across 6.5 ft high cinderblock walls. It is enclosed by fiberglass shoji panels, and lined with plywood and Transite walls. [Transite is a corrugated panel of asbestos concrete, so maybe go ahead and don't restore those, Noguchi Museum?]
But "The unusual ceiling," according to the Times, "is made of long cardboard mailing tubes. It covers fluorescent lights, giving a soft, over all glow of light" that complements the columnar paper lamp in the corner, which would "soon be available commercially." Indeed it would. It would take a few more decades for Shigeru Ban to bring us cardboard tube architecture, though.
10 minutes later update: OK, it destroys the entire premise of this post, but there are two Noguchi ceilings in New York: one made, and one found. As Amy Hau's history of the Noguchi Museum points out, the artist chose to keep the original industrial metal ceiling in the space that is now the museum shop/cafe.
With $4.5m funding boost, the Noguchi Museum will open the artist's home and studio to the public [theartnewspaper]
Factory into Home (NYT Mag, Apr 8, 1962, illegible photos) [nyt]
Altered and Destroyed [noguchi.org]
Previously: Destroyed Noguchi Ceiling