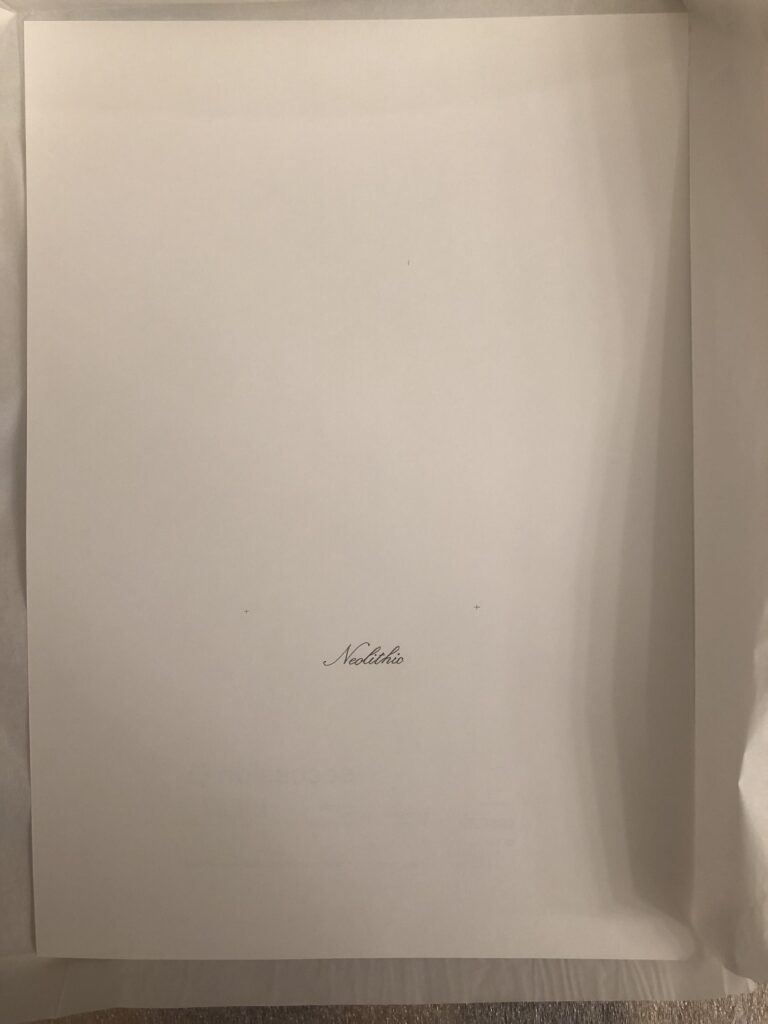 Danh Vo had two shows simultaneously last fall, with work that turns out to be related.
Thought it had an ISBN number, the publication for Vo's show at Secession in Vienna was not a book, but a drawing. The artist's father Phung Vo wrote the word Neolithic on one side of an A3 piece of paper. The exhibition's sponsors Secession's colophon were stamped on the back. It was slightly baffling, tbqh.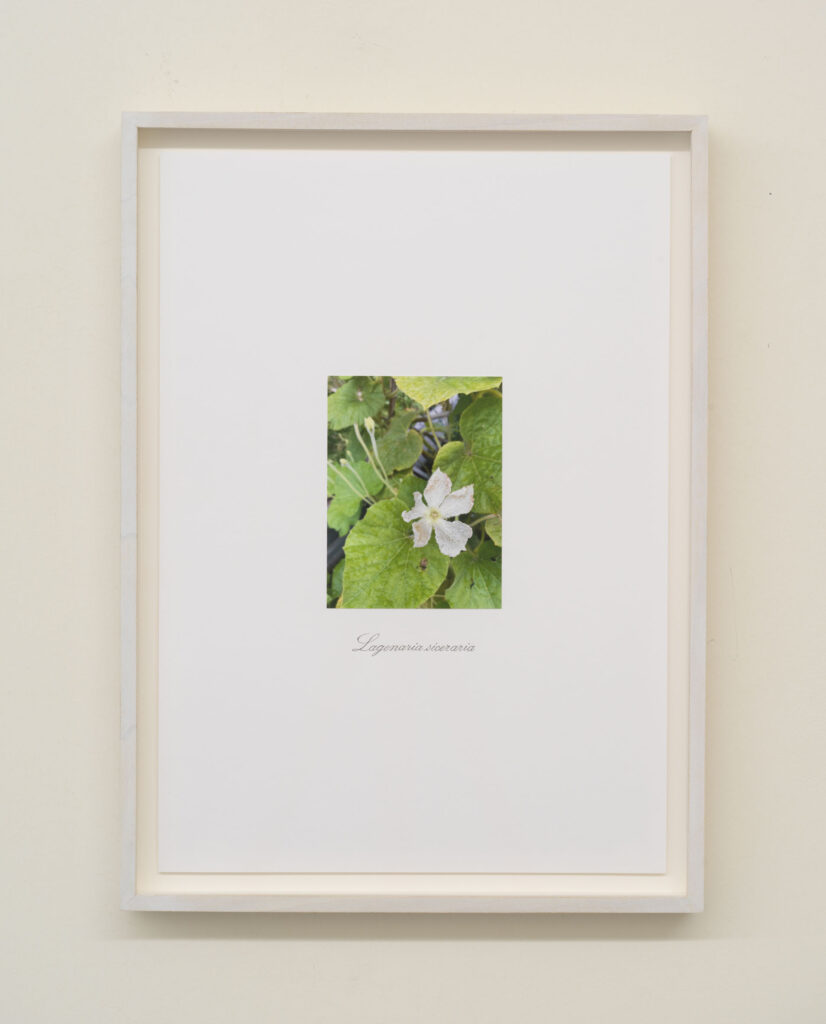 Meanwhile, at Massimo De Carlo, he showed photos of flowers from his farm outside Berlin, mounted on an identically sized sheet of paper, with the scientific name underneath, also written by his father, in the same script as Neolithic.
They're impossible to see from the reproductions online, but there are tiny alignment crosses above Neolithic. The text is in the same place on both, and the marks seem to be where a photo would go. The composition of these works is basically the same.
The Neolithic publication is the first thing Manuela Ammer asked Vo about in their gallery talk at the closing of the Secession show. Vo explained that he'd come to see these two things–specific names of flowers and the neolithic–as opposites, and that his practice entails not choosing, but doing both, and considering the difference.
To Vo, neolithic is an abstraction, an amorphous period of time about which there is so much we can't know, because the only human traces that survive are stone. This is what is captured, he did not say, by the absence of a photo.