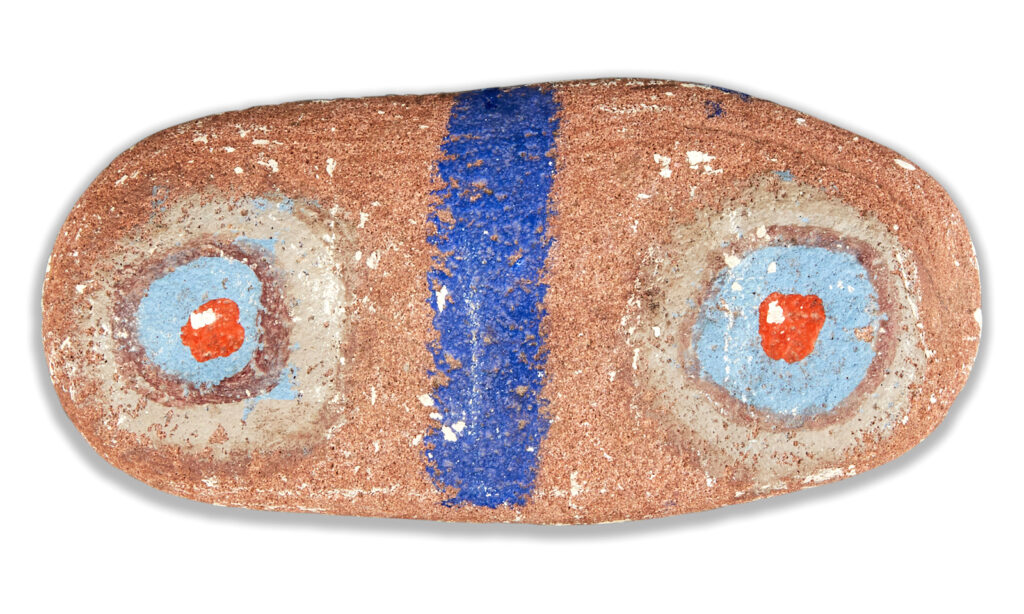 Sometimes it's just impossible not to love a Betty Parsons sculpture. Just look at this little thing. The date on the back's hard to read, but what if Parsons was 76 when she painted these eyes [?] on this rock. This is definitely one of those situations where I blog about it so I don't buy it. But ngl, I do want it.
update: Parsons in a double exposure in her studio on the invitation for a 1975 exhibition at Studio Gallery in DC is not quite how I imagined her painting this little rock owl or whatever, but it's probably closer to how it went down.
Also a good time to remember that in his architect phase, Tony Smith designed Parsons' studio and guest house on the North Fork.
Lot 332, Dec. 8, 2022: Betty Parsons, Untitled, est. $300-500 [doyle, update: sold nicely for $1,512]
Previously, related: Rothko & Parsons at the National Gallery, curated by Bunny Mellon