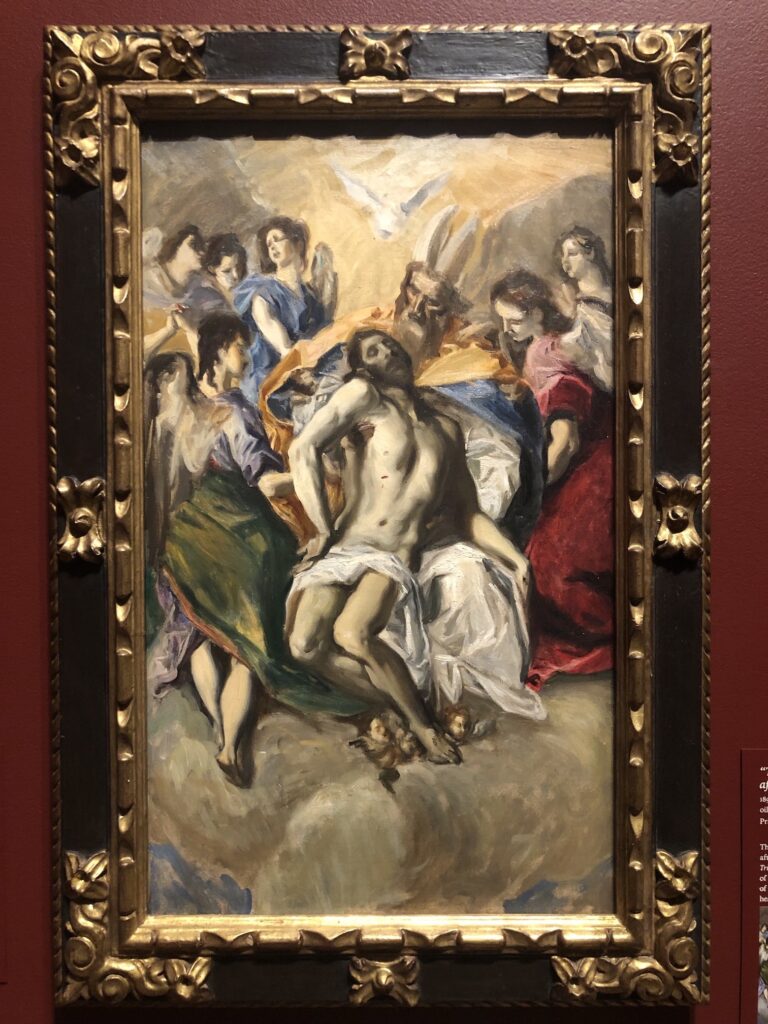 I went for the watercolors, but I could look at John Singer Sargent's paintings of other artworks all day long. The first gallery of the Sargent and Spain show at the National Gallery is almost entirely copies of paintings Sargent made in the Prado, mostly Velásquez and El Greco.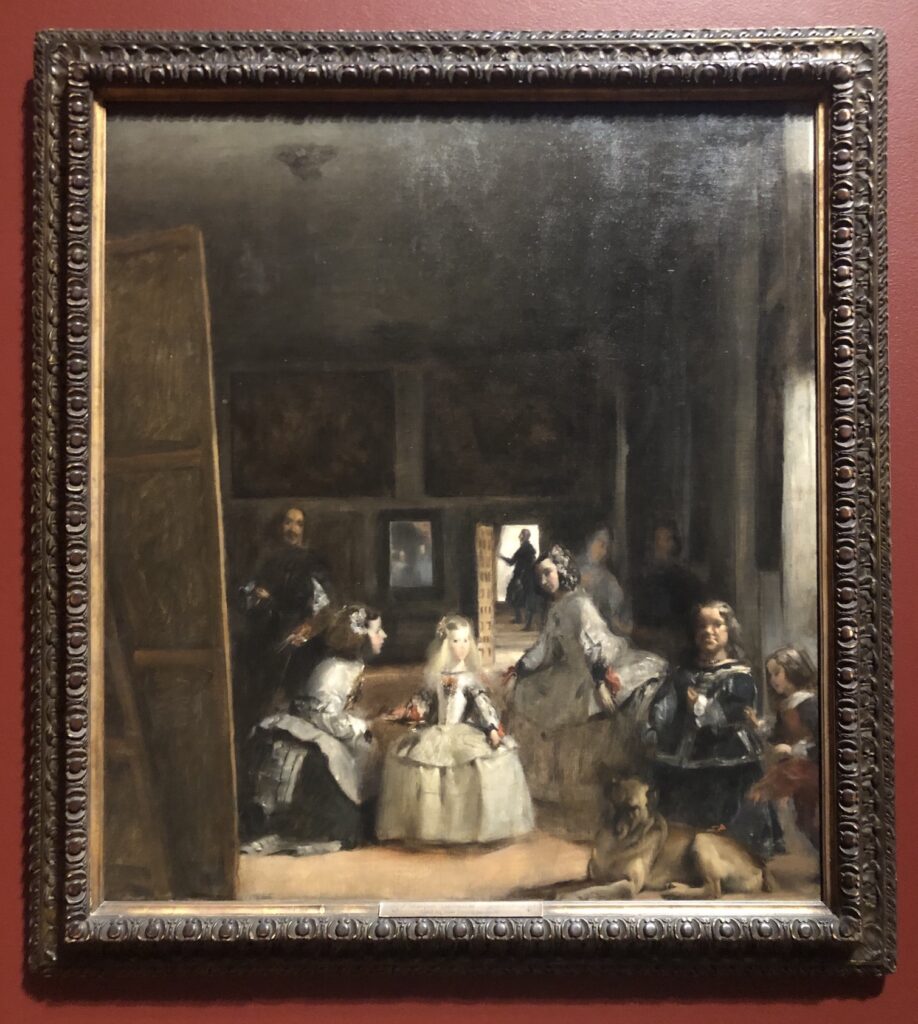 I can't believe we'll have to some day go to George Lucas's museum to see Sargent's copy of Las Meninas. But at least that day is not yet.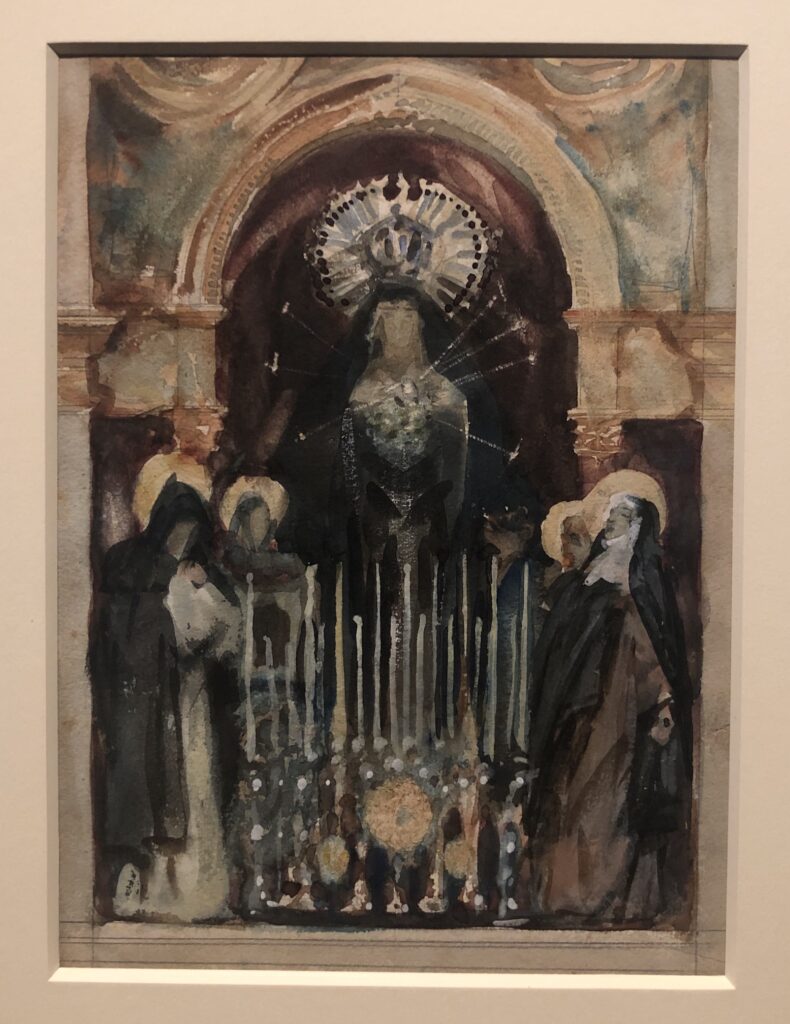 The show was crowded, and I mistakenly figured I could look up everything I needed to know afterward, but I guess they're saving it all for the book. From the room full of Sargent's studies of Spanish religious painting, sculpture, and architecture, I wrongly assumed that the watercolor above of an altarpiece was related to the Gardner Museum's study of the Caananite goddess Astarte/Ishtar for the Boston Public Library, which was hanging next to it. But the altarpiece dates from 1895, after that section of the library murals were completed. [Revisit update: it definitely informed Sargent's depiction of the Virgin at the other end of the library, though, including the arrangement of candles in front of it.]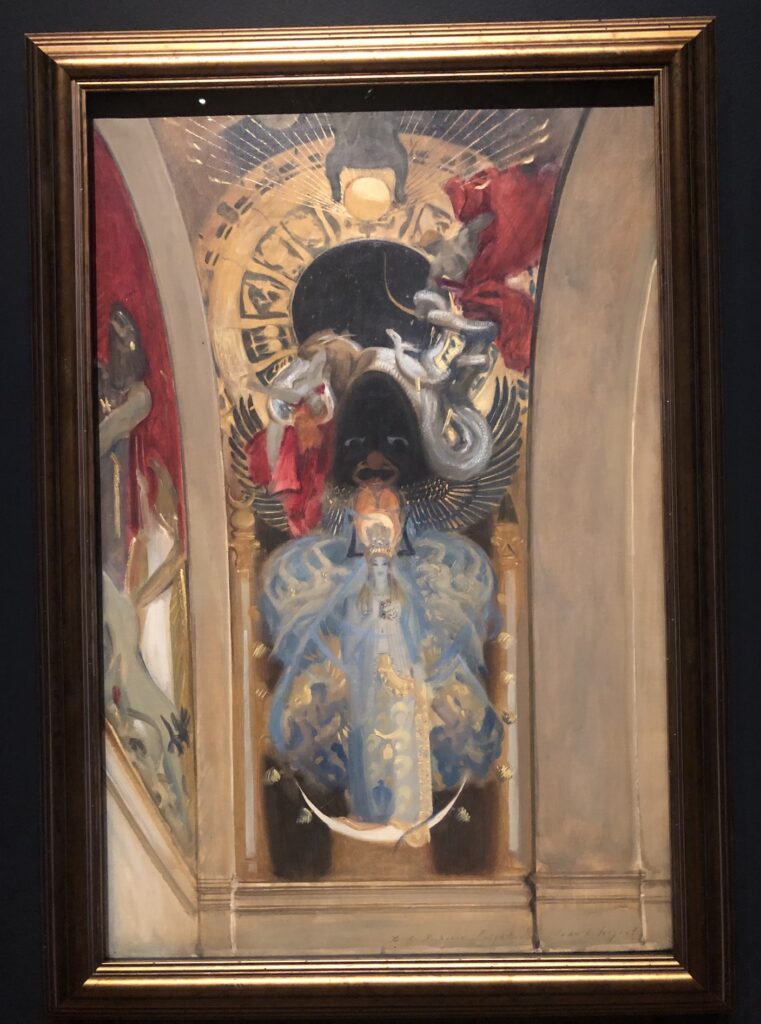 A lot of these works were definitely not made to be shown. Sargent was making them for other reasons: For himself. Maybe like how Richter just wanted a Titian, Sargent just wanted a Velásquez. Or he was trying to figure something out. To capture a moment, a detail, a lighting effect, a space, an experience, a turkey.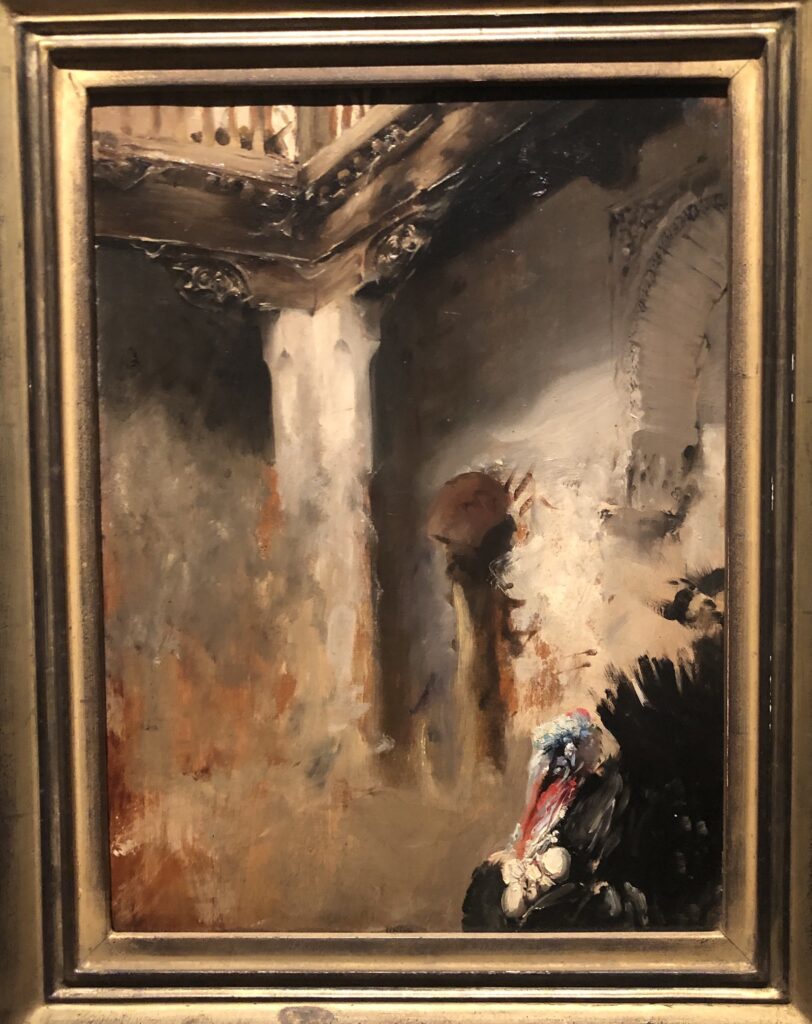 I will have to go back to see if there is any explanation at all for why Sargent went approximately 100x harder in the paint on this photobombing turkey in a Spanish courtyard than on the courtyard itself. This may be my new favorite Sargent ever.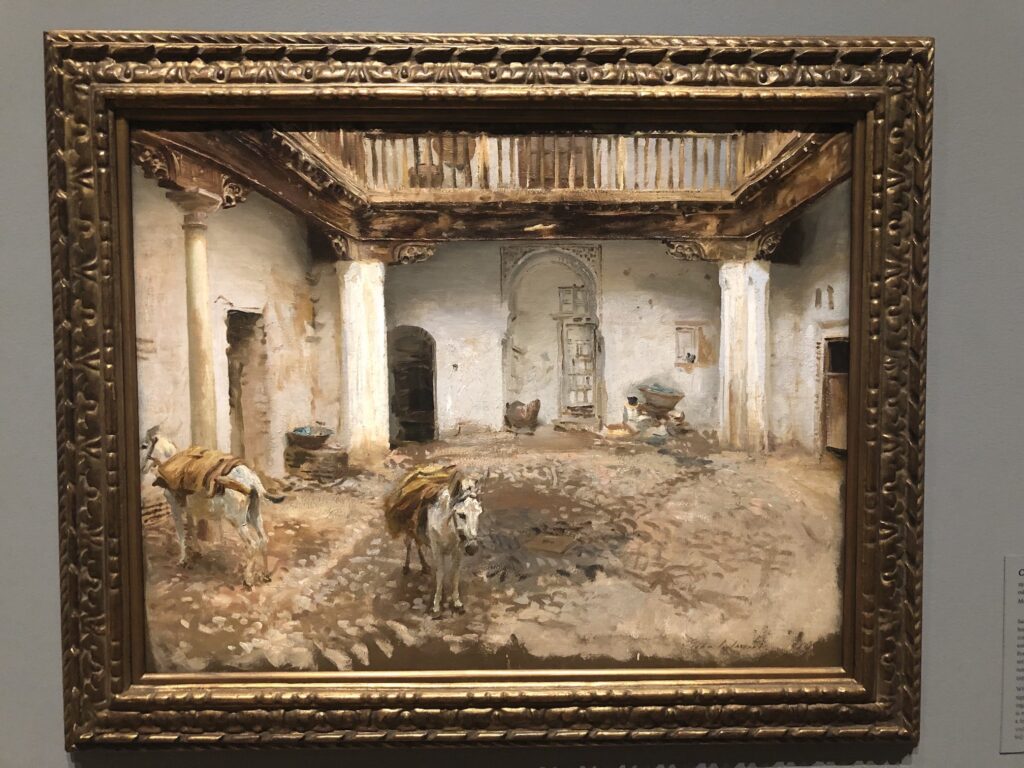 [Revisit update: there is zero mention of the Turkey in the weirdly sparse catalogue, even though Sargent returned to paint the same 16th century Granada courtyard 30+ years later, and included some donkeys.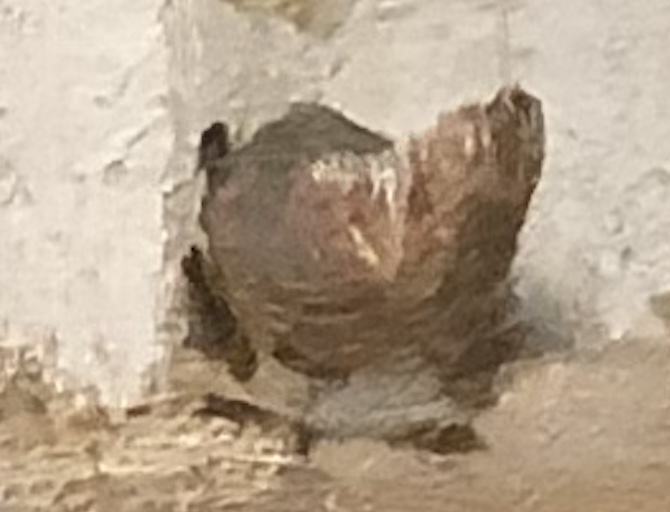 Wait, is that a turkey standing exactly in the painting's vanishing point?? Put there the same year he made the turkey bronze below? Please do not make me need to write a paper on Sargent's turkeys. It's Sargent; how has this scholarship not been done to death already?]
[Completely unrelated, I'm sure: Turkey, c. 1913, a nearly life-size [?!] bronze the Corcoran Gallery acquired out of Sargent's estate sale in 1925.]