It's the time of year when people are publishing lists. And here's mine. Starting with number 2:
2. Letter to Peter Norton
When Peter Norton joined the Board of Trustees of the Museum of Modern Art, he apparently asked Douglas Cramer, who chaired the Committee on Painting & Sculpture, if he could sit in on the Committee's acquisition meetings, to see how they worked. Cramer wrote back to express his utter bafflement at such a request, the audacity of which neither The Modern, nor the art world at large, had ever known, and that such things were not done, so no. Norton had the letter framed and hung it in the front hall of his Central Park West apartment, where he hosted many collection visits.
1. Joan Collins Visits Gemini! Postcard from Ellsworth Kelly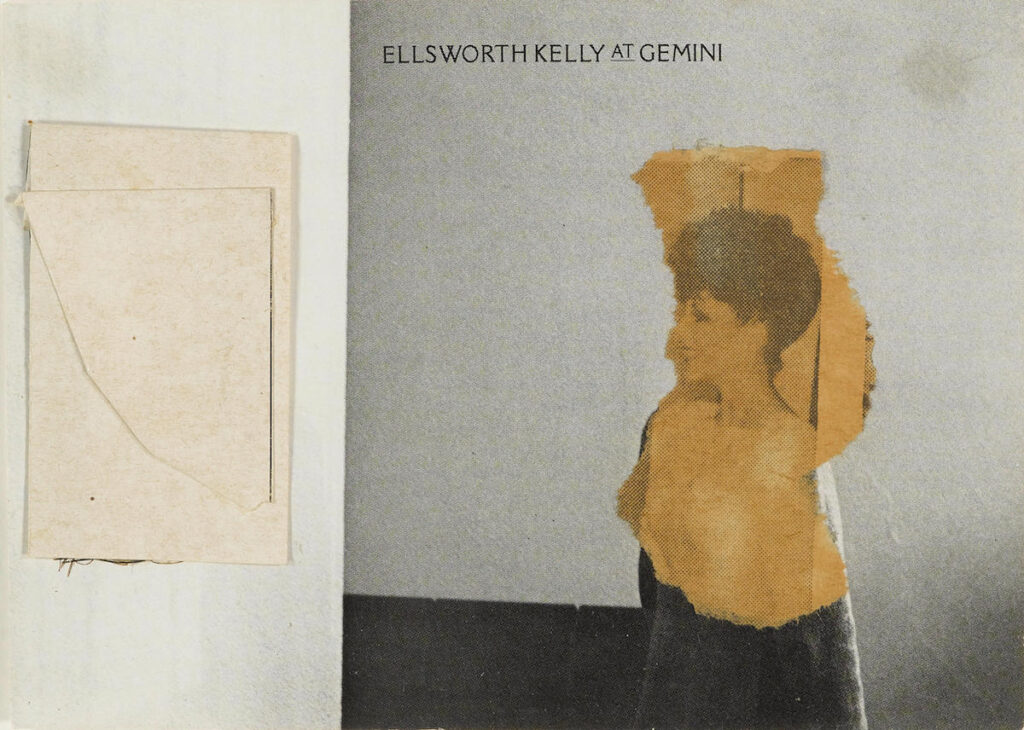 On Tuesday, March 26, 1985, Joan Collins, star of the Douglas Cramer-produced Dynasty, was photographed meeting Princess Diana at a charity fashion show in London. The wire service photo of their meeting ran in the Los Angeles Times a few days later, on Friday the 29th. Did Kelly see it there? That weekend he had back-to-back shows in New York; a painting show closing at Blum Helman, and a wall reliefs show opening at Castelli.
Christopher Knight wrote an essay for Ellsworth Kelly at Gemini 1983-85, a catalogue/brochure of four series of editions now listed as being published in 1984. The cutout paper collage on the left of the card[-shaped piece of paper] above is similar in composition to Cupecoy Relief, from one of the 1984 series. Cupecoy is the name of a nude beach on St Martin, where Kelly & Jack Shear, and Cramer, would visit Jasper Johns. Was there an announcement card for the book or the works? Was there an exhibition? Was there an ad clipped from an art magazine and trimmed to postcard-size? Does the collage cover the text details of the series/book/show? Does the up-do'd head of Joan Collins cover a photo of the artist, as the caption says, at Gemini?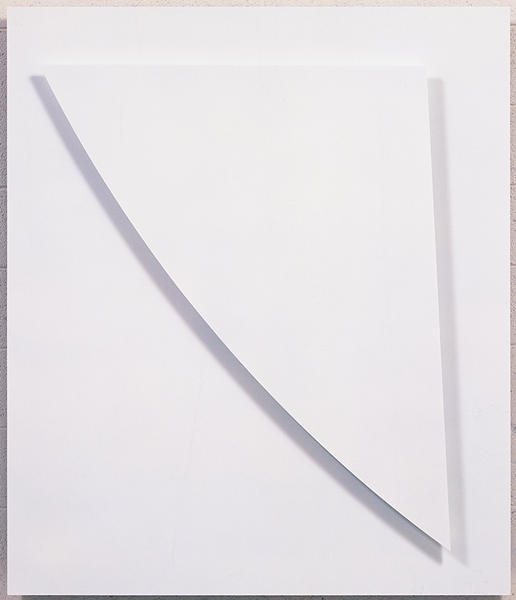 The card is inscribed on the back, "Joan Collins Visits Gemini!" Maybe because now it looks like Joan Collins is looking at an Ellsworth Kelly at Gemini. It is also signed, "EK 85.59," which makes me think that Kelly revisited the card after giving it to his collector/friend Cramer, and gave it a catalogue number. Or did Kelly keep a running registry in his head at all times, ready to sign and number whatever cleared the artistic bar? You see the layers of awesomeness involved here.
But the work was also signed, "Love, Joan Collins." The ultimate Cramer flex? Or did Kelly get Collins to sign a card when she visited Gemini? The making and sending and signing of this card hangs on the answers to these chronological questions.
If you are the person who practically walked away with this Ellsworth Kelly Rosetta Stone for one thousand two hundred and seventy five dollars [?!], please share your insights-and let me know when you're ready to sell.
Previously, related, what even is this arc:
2013: Ellsworth Kelly Postcards: Wish You Were Here!
2015: Untitled (Joan Collins Toile de Jouy), 2015
2017: Ellsworth Kelly Dancing Monkey
2022 Wish I Was There! Ellsworth Kelly Postcards