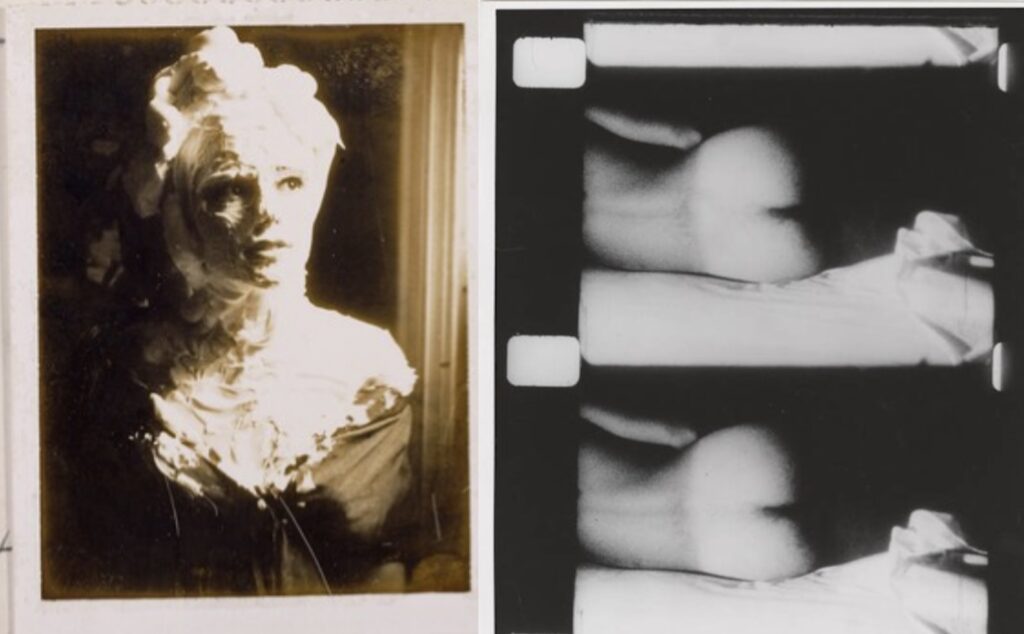 Andy Warhol made an oval portrait of Sarah Dalton covered in soap foam as an illustration for the January 1964 issue of Harper's Bazaar. Warhol's film, Sleep, starring his then-lover John Giorno and edited by Dalton, premiered on January 17th, the week John Koch's painting, Siesta (1962), appeared on the cover of Time Magazine's special "SEX in the U.S.: Mores & Morality" issue.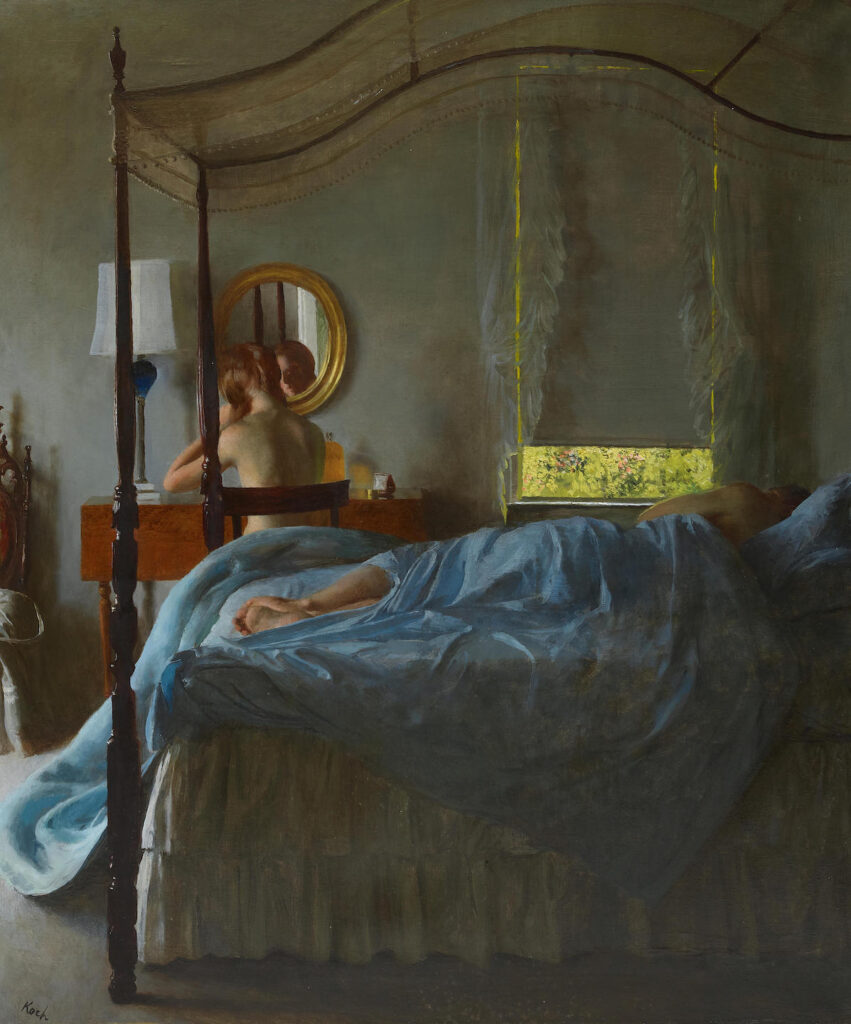 The bed reappears, like many of Koch's furnishings, objets, and domestic spaces, in other of his ostensibly langorous yet unspeakingly tense paintings. Here is one called Manuscript II, from 1975, where two men review papers on a disheveled bed, as men do, or did?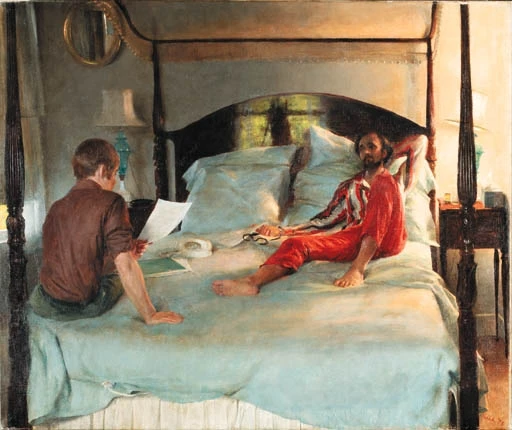 Do either of these men appear in Manuscript I, of unknown date, but whose title, at least, from the gallery label on the back, seems to account for the existence of Manuscript II?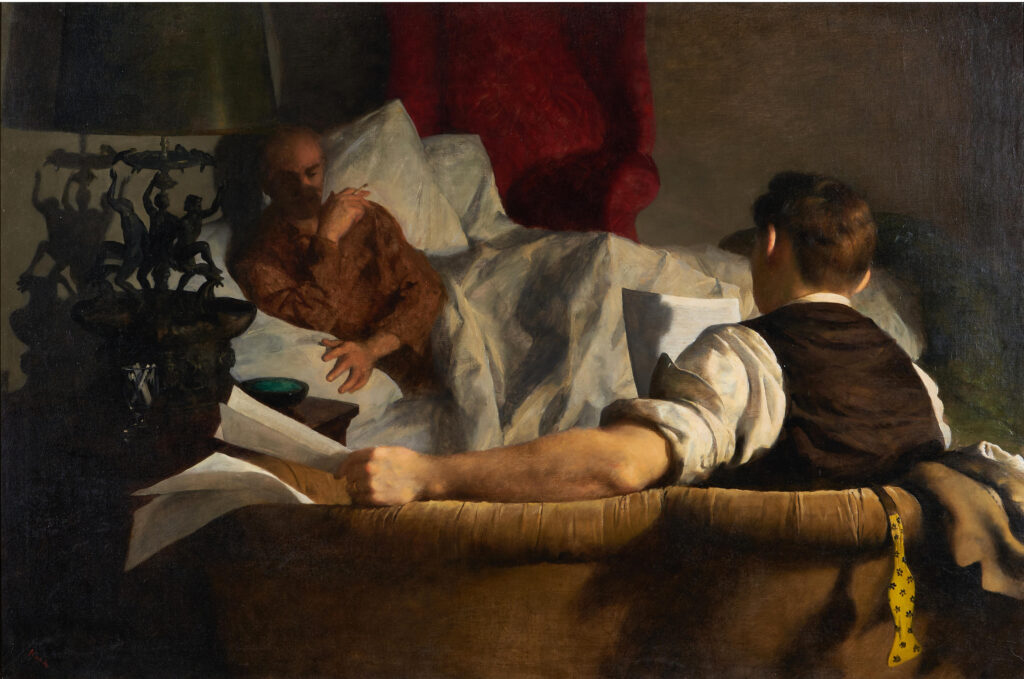 As Bonhams Skinner's lot description indicates, the elaborate saturnalian table lamp appears in at least two other paintings. Beyond the significant size and tiny estimate, there is much I do not understand about this painting, from the height of that wingback chair to that stripped off bow tie and jacket, and most in between.