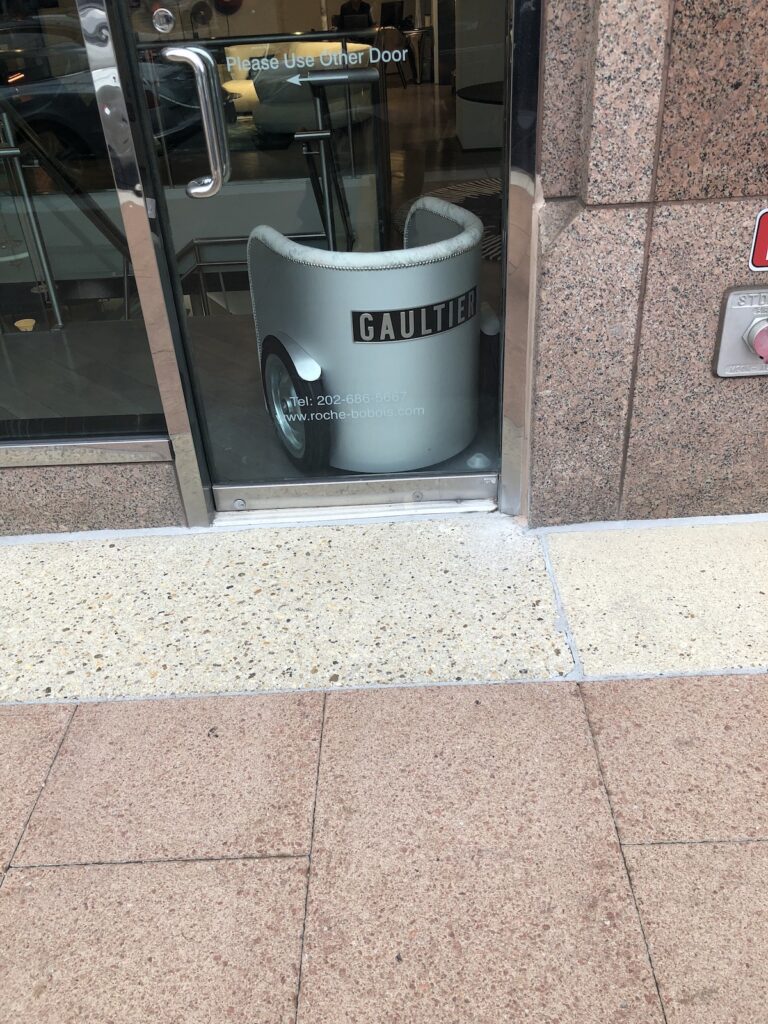 Took the kid to get her booster at the vacated H&M flagship in the emptied out World Market mall in Chevy Chase, once the most luxurious shopping neighborhood in Washington, which is now a retail wasteland on top of a Metro station over which nimbys are nonetheless gearing up to fight redevelopment. Across the street from the basement TJ Maxx in the closed Neiman Marcus mall, and kitty corner from the worst Michael's in the world, in the basement, below the Booeymonger's, which is below the Mattress Warehouse, which is below three levels of no-validation parking deck, remains the Roche Bobois showroom, where this Jean-Paul Gaultier Ben Hur chair was pushed, without hope, up against the emergency exit.
Which, tbh, didn't only feel out of place, but out of time.
I had seen it before, ever, but did not realize the Gaultier furniture was still even a thing. Searching online doesn't help. The designblogs and designblog bots all repeat the same press releases, with dates about introductions and reintroductions ranging from 2010 to 2021, to celebrate Roche Bobois' 25th or 50th anniversary.
Alas, how putting the fashion designer's furniture prototypes conceived 17 years earlier, in 1993, for the French furniture industry's trade association, VIA (Valorisation de l'innovation dans l'ameublement), into production celebrates anything goes unexplained. My guess is the designs were meant to plump up the press around conventional licensing deals to use Gaultier prints and fabrics on Roche Bobois' Mah Jong sectional sofas. Qui sait? Pas moi!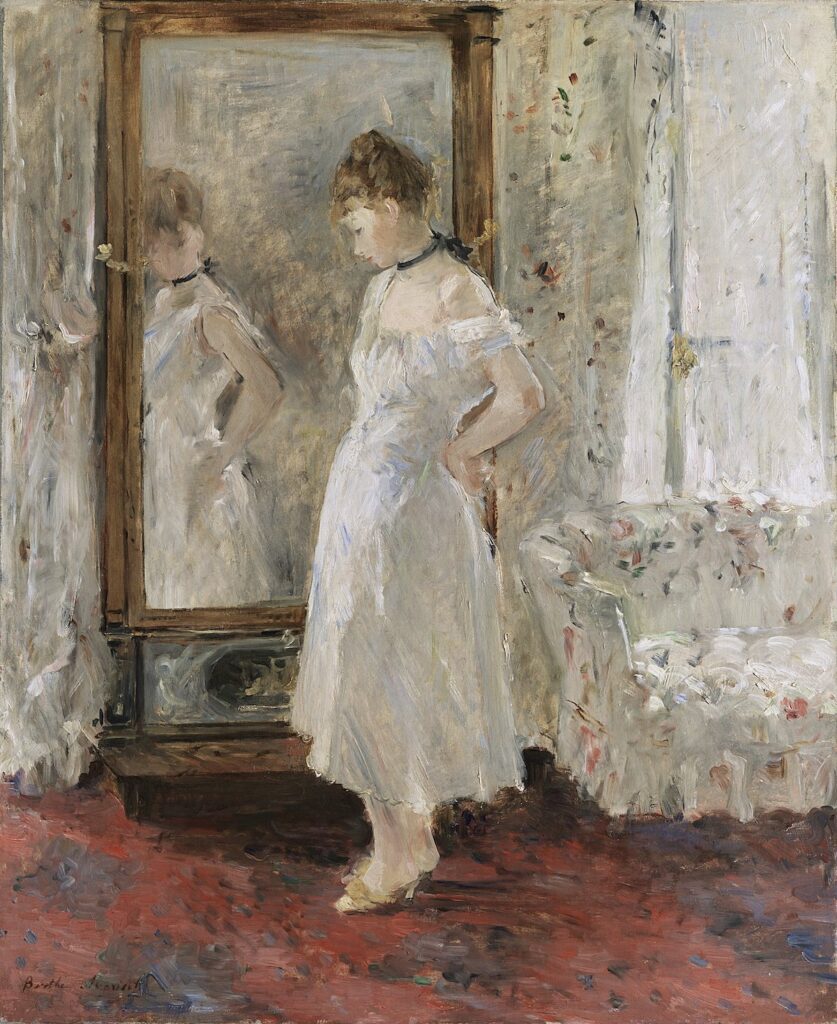 What I do know is that there was another. Another piece of Gaultier furniture. Actually there were several others, but there was one good one. It is the Miroir Psyché sur Diable, and it is good even if we were only judging by the name.
A full length dressing mirror in French is called a Psyché, after the beautiful Greek human-turned-goddess of the soul. Berthe Morisot made a painting called le Psyché (1876), which looks like a painting-within-a-painting [as opposed to a painting-under-a-painting]. It is currently in the Thyssen Museum.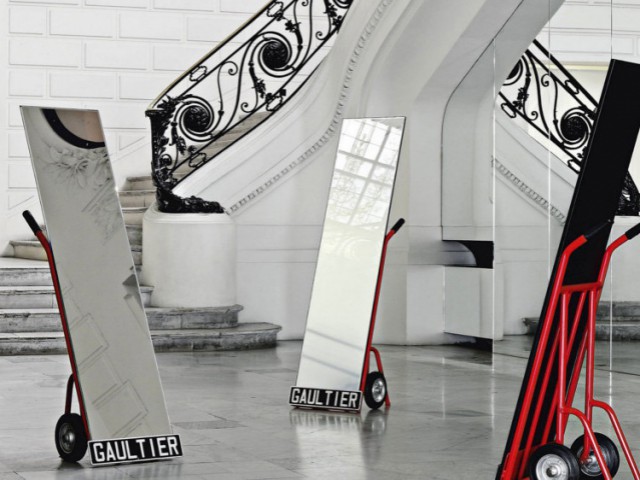 A diable is, clearly, a handtruck. And it has been, since at least 1764. The etymology suggests the name derives from the handles, which look like horns.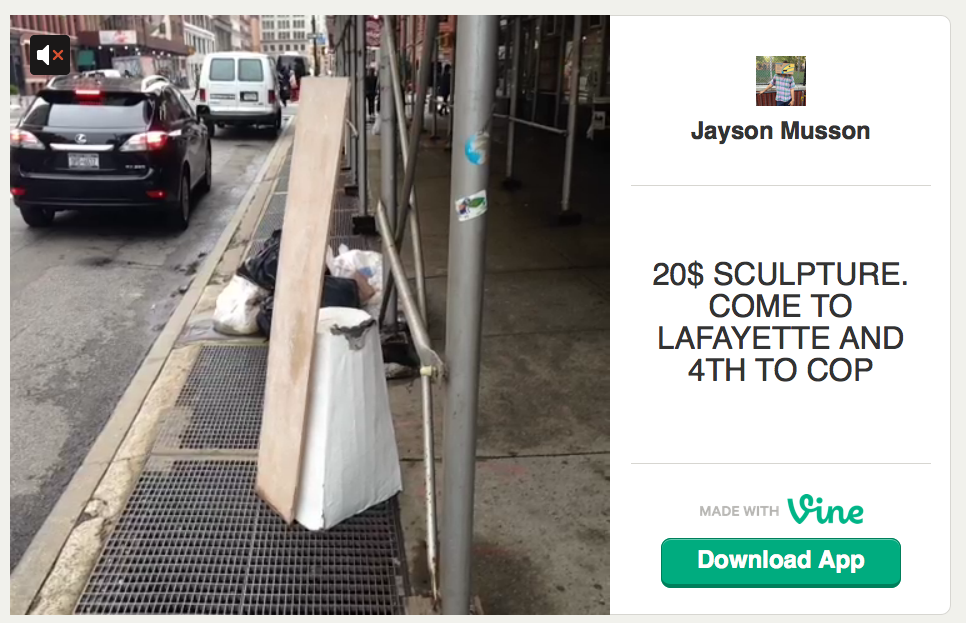 If this were found on the street, like a Jayson Musson sculpture, it would be perfect. If it were an assisted readymade, bought at Bazaar Hotel de Ville it would be great. Even if GAULTIER wanted to slap his giant plaque on it and mark up 1000%.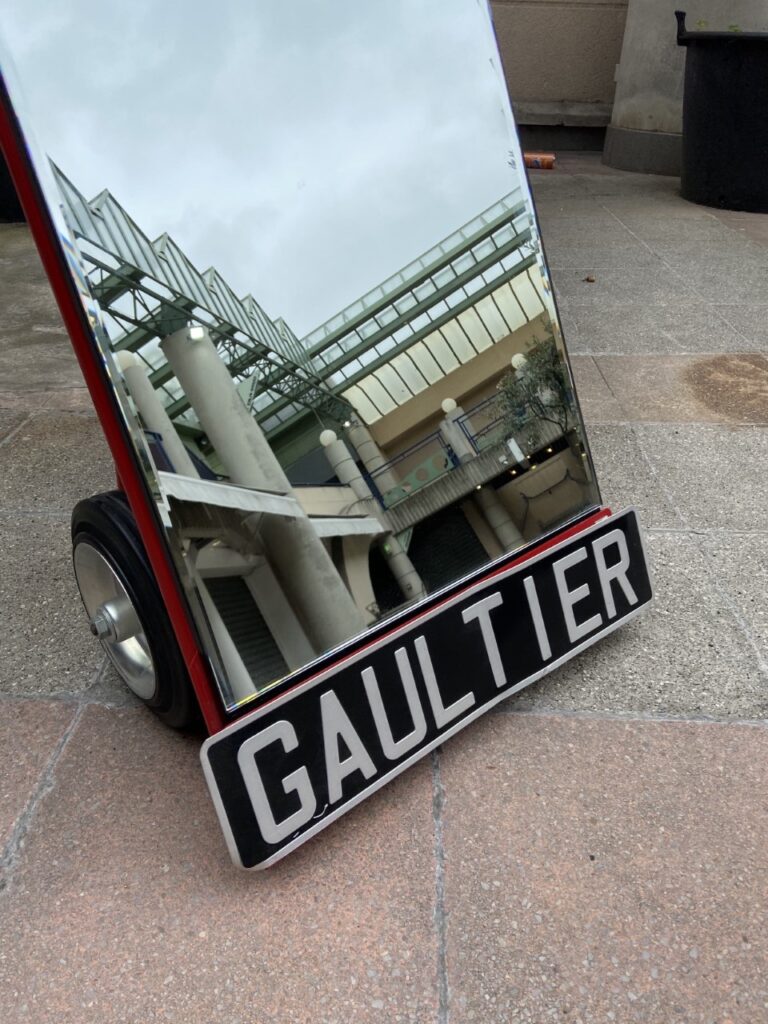 But look at the details of this example, which seems to have passed through the hands of both Justine de Paris and, in June 2021, the auctioneers at Drouot.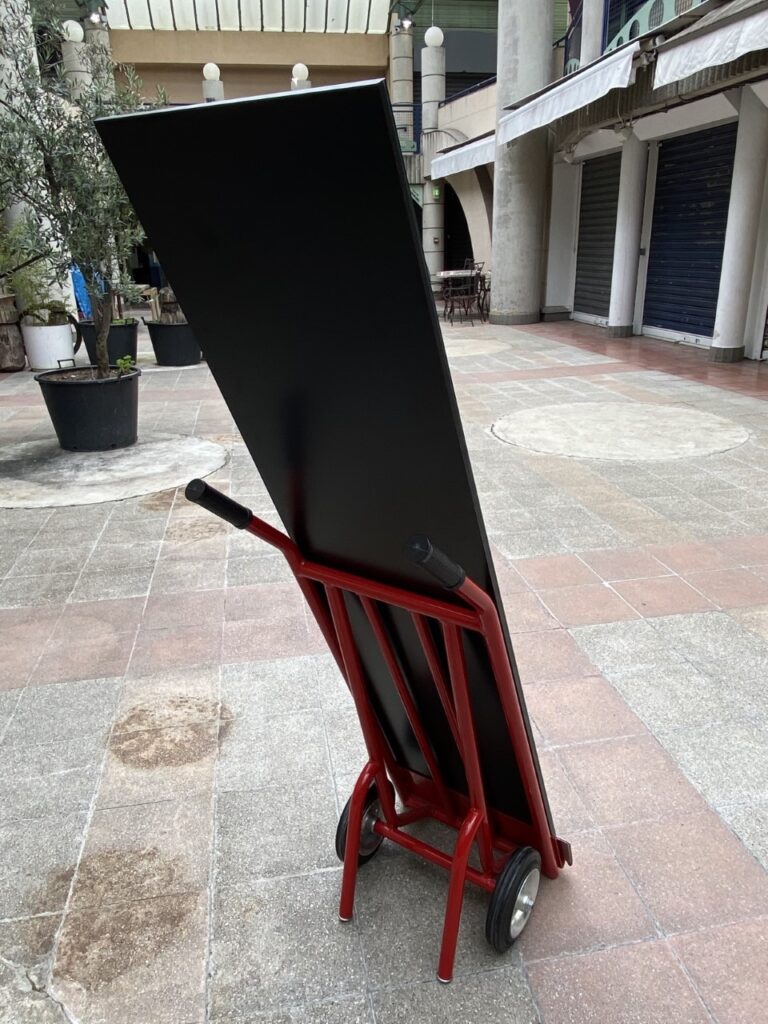 Turns out the greatest lie the devil ever told is that this is a diable. Instead, it is a diable-inspired piece of furniture, a frame to hold a mirror at a precise angle. So it is good. It is OK.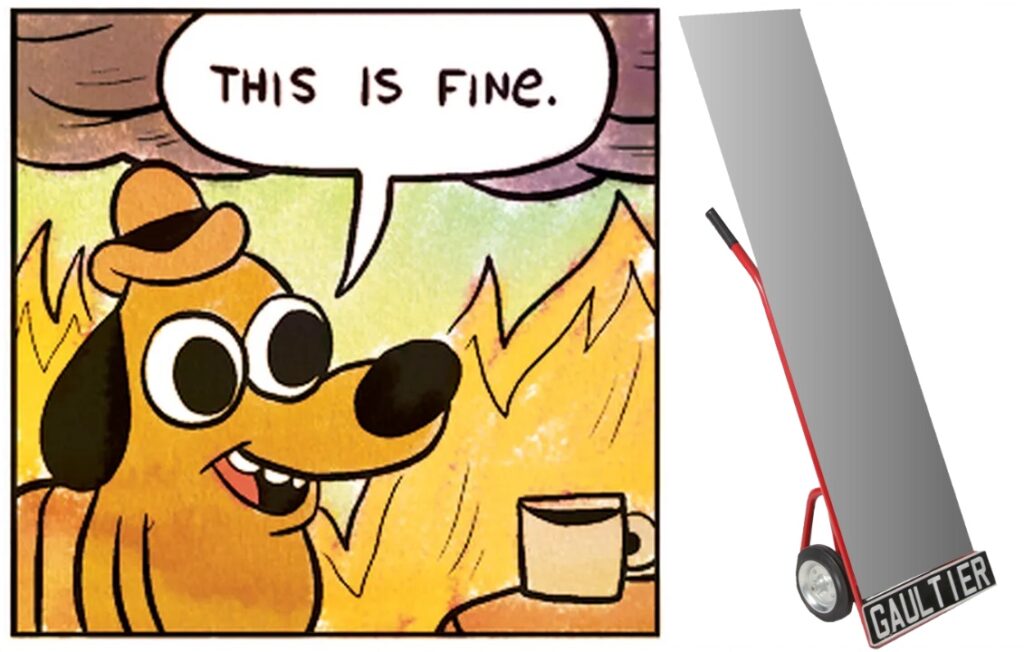 previously, related (to the demise of local retail, at least): The Richard Serras of Friendship Heights