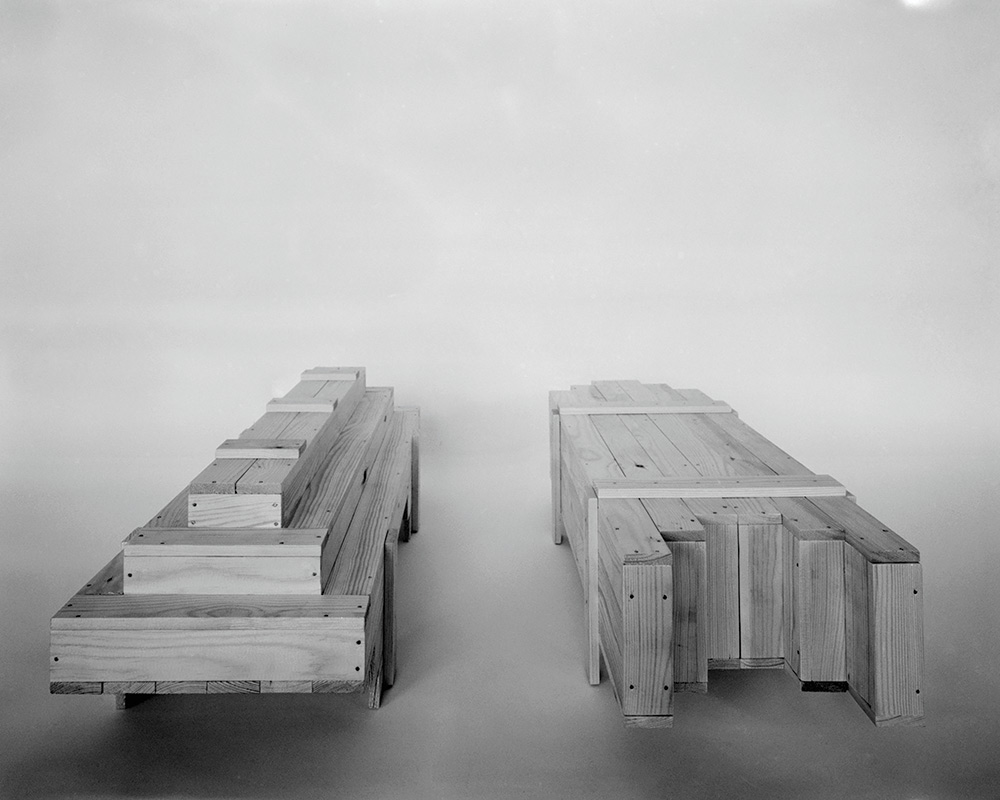 It feels unusual, but it's important to remember it was unusual times.
Enzo Mari died at 88 on October 19, 2020, and his wife, Lea Vergine, died the next day at 82, both from COVID. Hans Ulrich Obrist and Francesca Giacomelli's major exhibition of Mari's work had just opened, improbably, miraculously, incredulously, in the middle of the pandemic, and the beginning of the Milan Triennale, on October 17th.
Obrist hosted conversations and reminiscences about Mari and Vergine on the Triennale's Instagram Live, including one with Martin Gamper, where he discussed the tribute Obrist and Serpentine curator Rebecca Lewin requested of him:
"I wanted to make something to remember his spirit, his thinking, his ideas, […] and I wanted to continue his project, the Autoprogettazione. So I made two coffins [in the style of the Autoprogettazione], as a way for me to think about Enzo and Lea's legacy. I call them L'Ultimo Mobile, or the last furniture. It's the idea of extending the book somehow – not just to chairs and tables and cupboards." Gamper has made the coffins in his studio using Mari's restrictions of 2 x 4 timber and nails, as specified in the Autoprogettazione. "Creating an object for someone you care for and love could be an interesting process for all of us," said Gamper. "Sawing and hammering, and remembering the person."

Disegno Daily quoting from Martino Gamper's Triennale IG Live, posted October 29, 2020, but subsequently redesigned into oblivion.

Gamper fittingly chose one of the Autoprogettazione beds as inspiration for his coffins' design. Robinson Barbosa's black & white photos, too, are tributes to the stark offset printed images of Mari's 1974 book.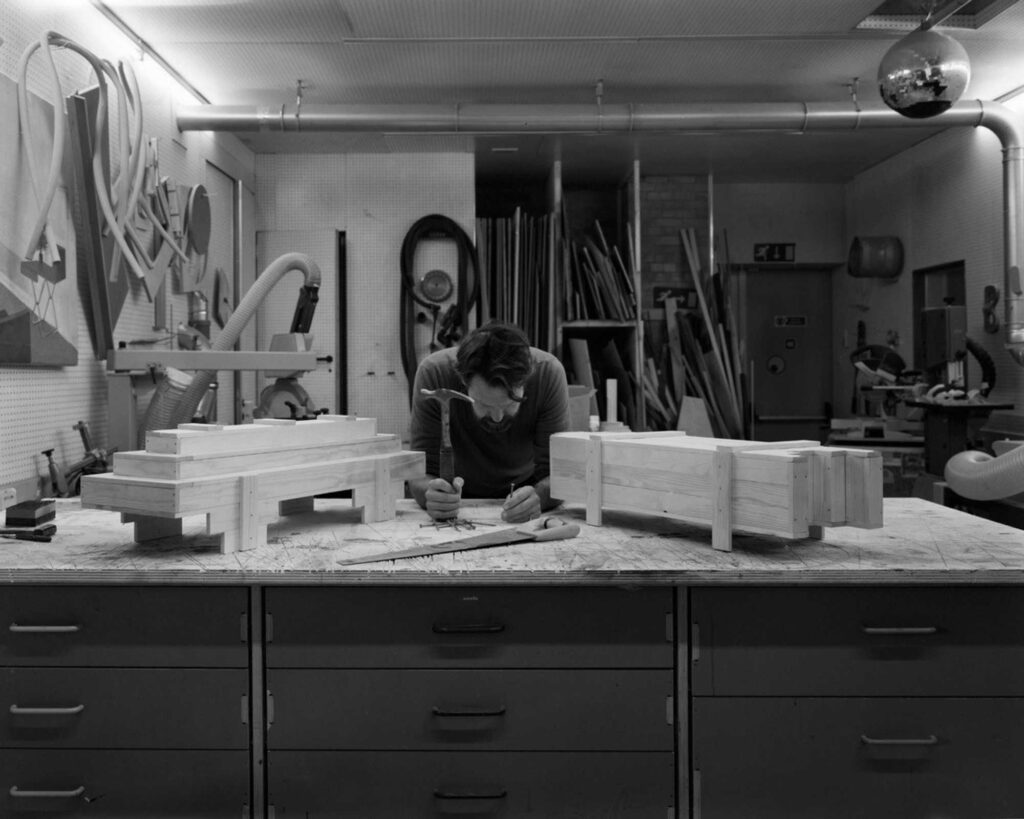 What Barbosa's photos do not show, until they do, is the actual scale of Gamper's creations. To honor the ratio inherent in Mari's chosen material—2×4 pine lumber—Gamper used 1×2 to make quarter-scale, tabletop caskets. In English a casket can be either a coffin or a box. In Italian, a casket/box is a cofanetto, and a casket/coffin is a bara. These are not objects of utility, but of tribute and memory, and media. Made for the 'gram. Actually, that is all utility, too. And in the dark and weary days of October 2020, I would say these coffins, with their little feet, were serving their purpose as well as could be hoped.
The Last Furniture: Martino Gamper's Tribute to Enzo Mari [serpentinegalleries.org]