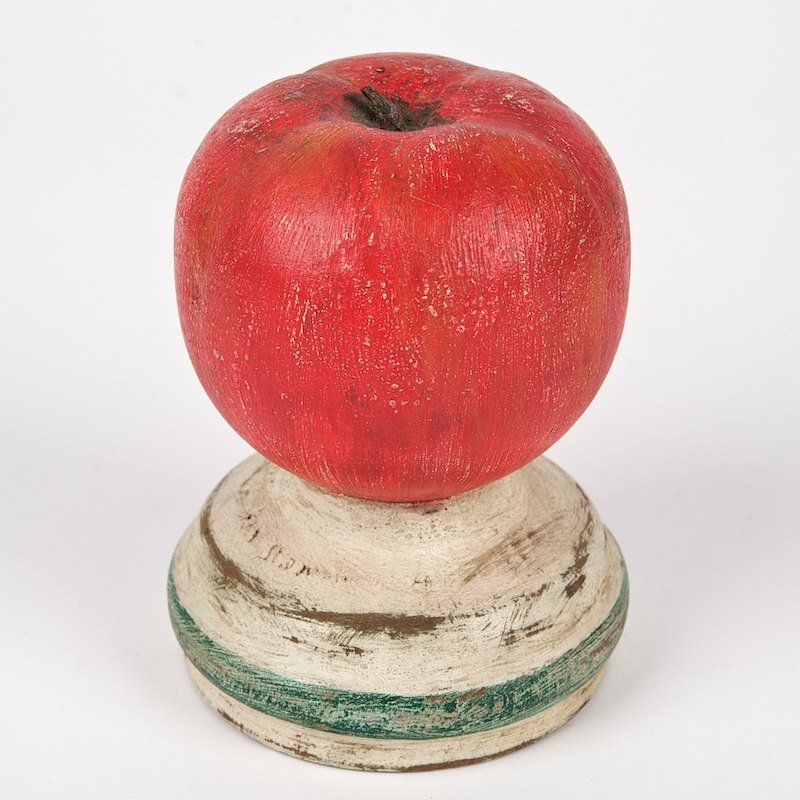 In 1982 John F. Kennedy, Jr. was a senior in American Studies at Brown, living off campus in a house with, among others, Christiane Amanpour. Under what circumstances would he make…this? It looks like the top of a newel post on a stairway, except it has to be carved, not just turned. And while newel posts are topped with balls, acorns, and even pineapples, I have never seen one topped with apple apples. Also it is painted and distressed. And signed on the bottom which, if it were meant for a newel post, would be invisible forever, a secret revealed only to future carpenters.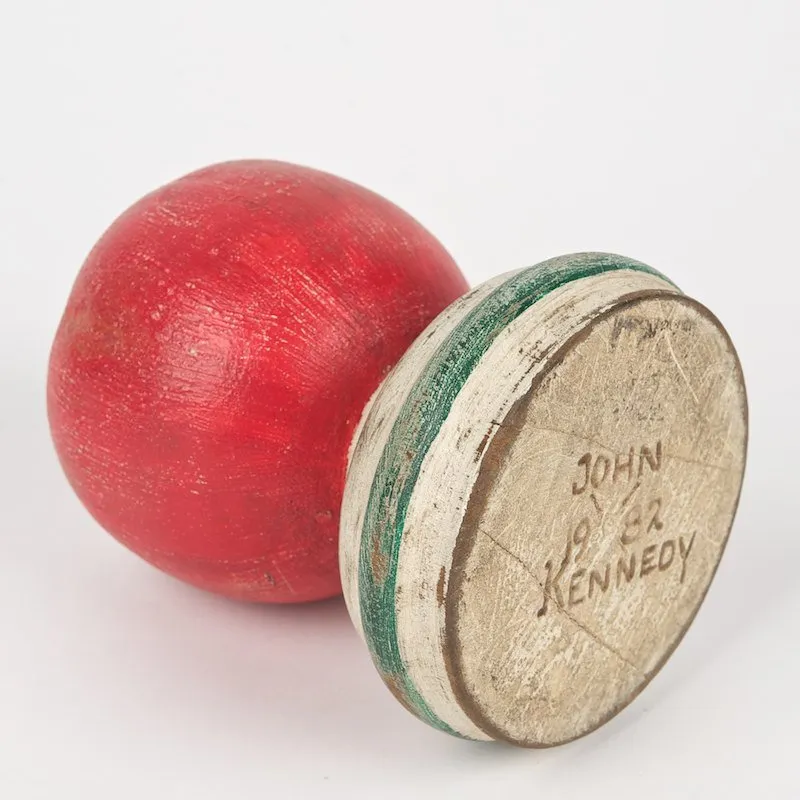 But imagine you can conjure a scenario where JFK Jr. made this. Now think of the situation in which John-John gave this little painted apple objet to legendary cabaret star Bobby Short [RIP 2005].
I mean, I don't doubt they knew each other, such as these things go. Short was certainly friendly with Kennedy's mother and aunt. But how? When? Why? Did he take a woodworking class at Brown, and made all his Christmas presents that year? In which case, how is this the only one? Or the only one to come to light?
The unnamed executor of Bobby Short's estate, who didn't put it in the 2006 Christie's auction of Short's belongings, but who was mentioned in the sale of this apple in 2013 as the source for its attribution to THE John Kennedy, not just SOME John Kennedy, did not elaborate.
[next morning update: maybe he won it? The writing on the bottom of the apple does not match JFK's handwriting from his application to Brown, which someone dug out of the trash and put up for sale a few years ago.]
9 Nov 2013 Lot 1320: Attr. to John F. Kennedy, Jr., sold for $350 [liveauctioneers]
16 Feb 2006 | The Personal Property of Bobby Short [christies]