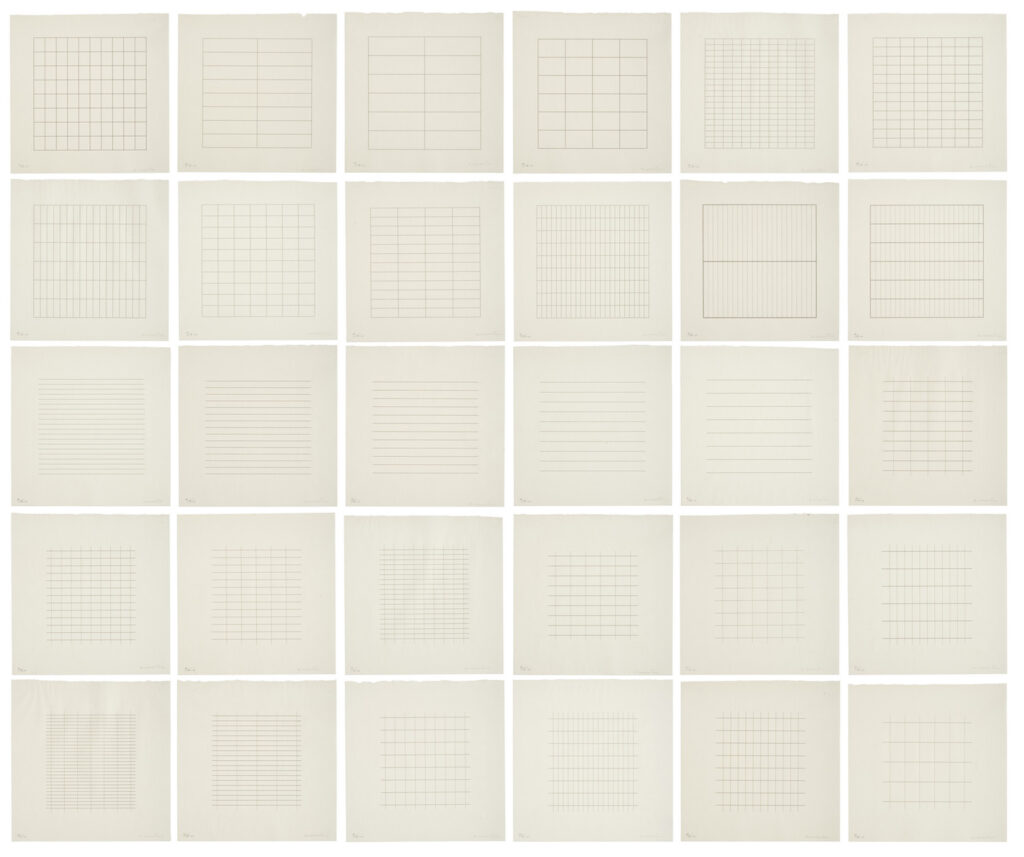 A complete edition of Agnes Martin's silkscreen portfolio, On A Clear Day, is coming up for auction at Christie's, from "an important corporate collection" I expect is the merged remnant of the Chase Manhattan Bank.
It's as good an occasion as any to reflect on two aspects of this important work: As print curator Riva Castleman explained when The Museum of Modern Art announced the exhibition and gift of the prints [pdf], Martin did not make them. She selected "30 drawings from more than 300 that she executed in 1972…[and] had the Domberger silkscreen workshop in Stuttgart cut the stencils to their exact measurements without attempting to duplicate her autographic line." This was in order "to replace, by means of mechanical application, the illusionary and irregular drawing that detracted from the perfection she sought in her compositions."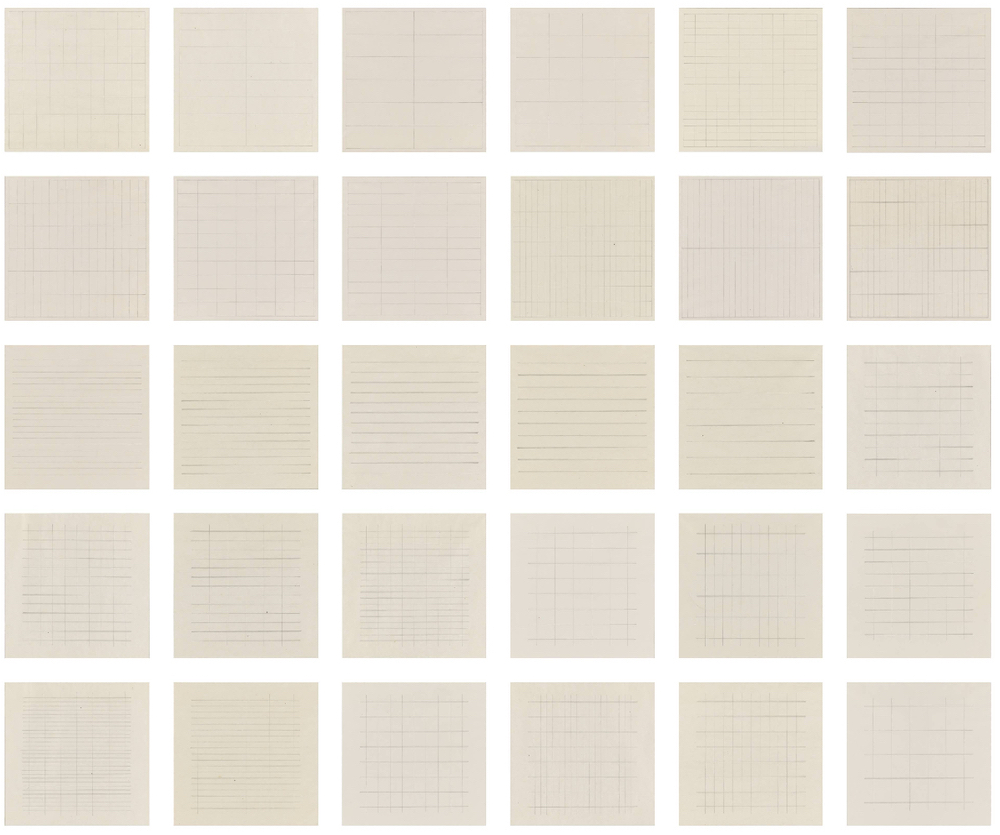 The Fishers bought what seem to be the 30 drawings—which are shockingly loose for Martin—and they are now at SFMOMA as a Untitled (Study for On A Clear Day), which is not quite how it went down? But close.
The other thing is, though the artist conceived On A Clear Day as mechanically supplanting the imperfections of her autographic line, it is credited with pulling her out of self-imposed isolation and re-starting Martin's art production. Yet she also made 300 drawings for it in 1972. And her correspondence with curator Sam Wagstaff from the time she supposedly wasn't painting—1971-72—includes references to making paintings. And to loaning, selling, and planning to show work. So she was not isolated, and had not stopped working, but was managing her work's reception while still seeking its perfection.
Anyway, it's a good time to have an extra couple of hundred thousand dollars and some taste. For my part, I am trying to figure out the best way back from the silkscreens to the drawings. Which seems like a more easily realizable project than my other Untitled (On A Clear Day), to reuinite one of the broken-up editions as a work.
Lot 25: Agnes Martin, On A Clear Day, 1973, est. $150-200k [christies]
[morning after update: sold for $264,600. nice work.]
Previously, related: Untitled (On A Clear Day), 2015
Agnes Martin Mini-Storage