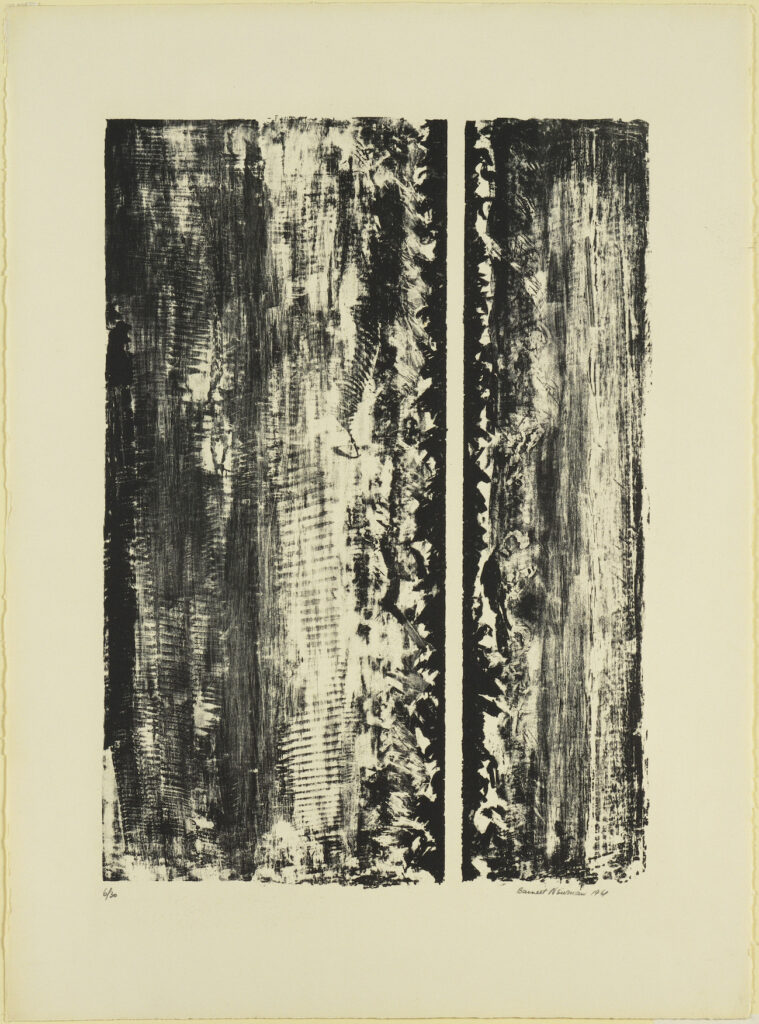 Jasper Johns has one of Barnett Newman's first lithographs, Untitled, 1961, which Newman made at the urging of Cleve Gray, his artist friend who taught at Pratt.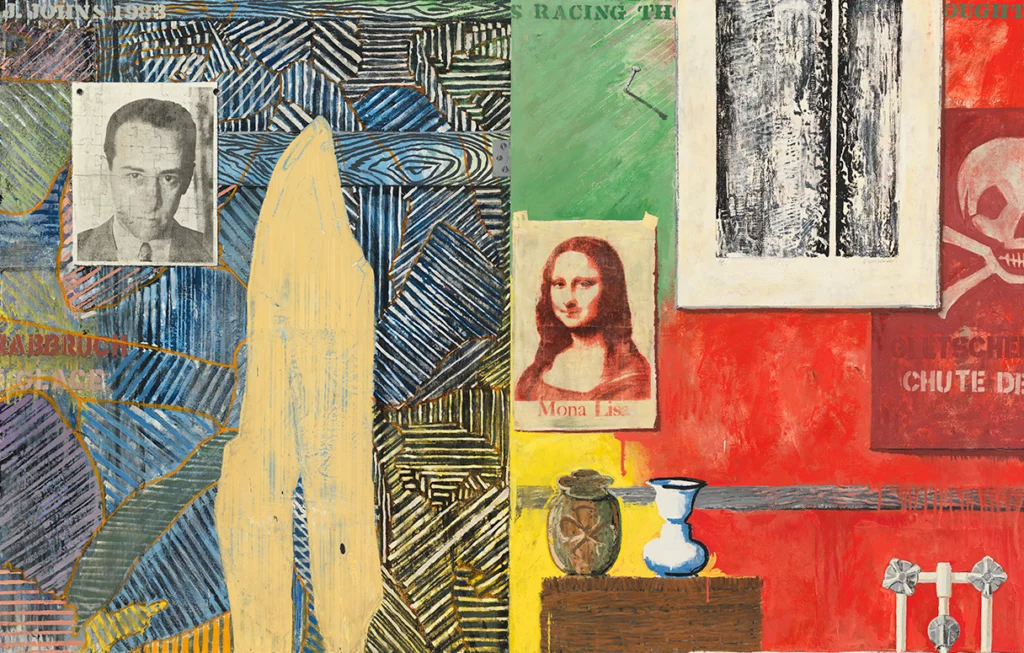 Johns included the Newman print as an element in several of his trompe l'oeil-style paintings in the 1980s. The first, I think—I will doublecheck the catalogue raisonné later; right now I'm just trying to procrastinate something else—was Racing Thoughts, in 1983. That painting is now at the Whitney.
Racing Thoughts has screenprinted, painted encaustic, and drawn elements on collaged cotton and linen, which all forefronts the vocabulary of trompe l'oeil, while refusing to let the eye off easy. Johns' painted version of Newman's print is slightly smaller than the real thing: 58×41 cm vs 76 x 56cm.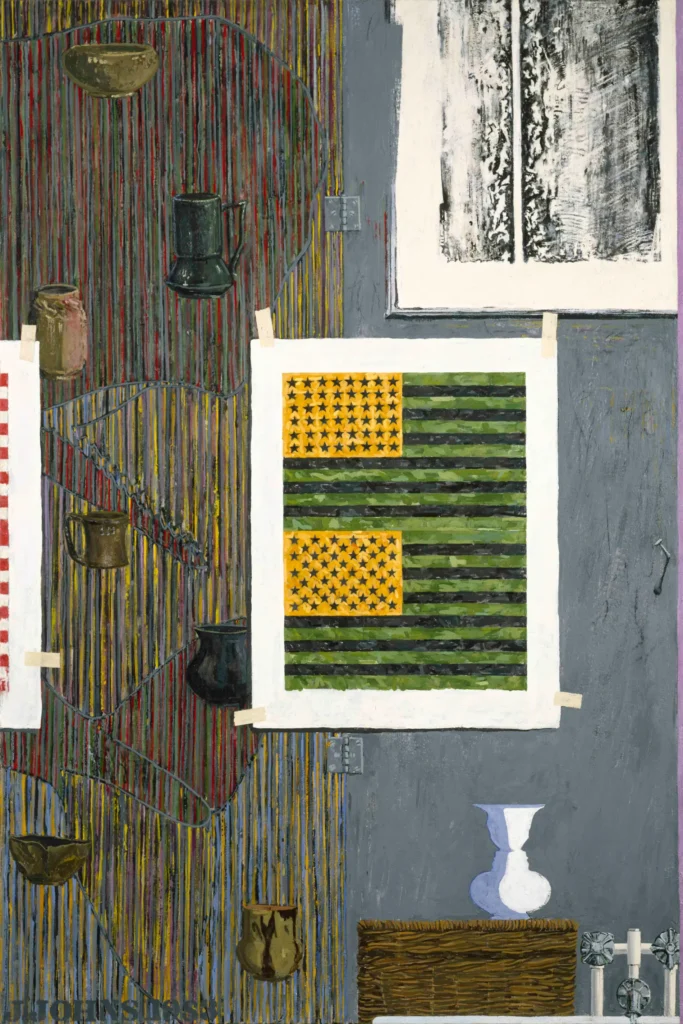 Later in 1983 Johns included an image of the Newman again in Ventriloquist, which is at the MFA Houston. In this case Untitled is included at full scale, but it appears cropped by the edge of the painting. Johns cuts of the edge of the faucet on his Stony Point bathtub on the lower right, and, most notably, cuts off almost all of what looks to be a double flag print attached with trompe l'oeil tape. An interpreter as expert as Barbara Rose suggests these elements are meant to be read as wrapping around the side and back of the painting. But the frame and faucet on the right don't actually reach the edge of the canvas; they're cut off by a thinning lavender line that extends the entire height of the painting.
Most notably, Newman's print in Ventriloquist is mirrored, as in a print. Or in a print from a print. Or in a stone. With Johns' own flag prints front and center, and a woodcut of Moby Dick by Barry Moser referenced on the left half of what appears as a hinged diptych, Ventriloquist ventriloquises techniques of printmaking in addition to those of trompe l'oeil.