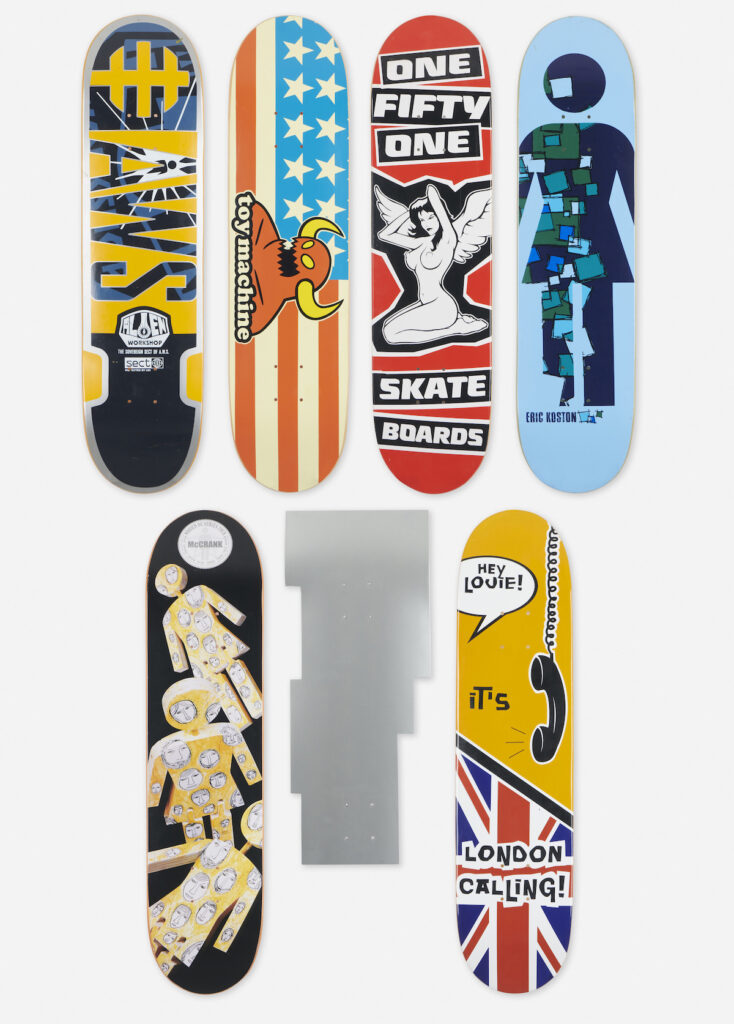 I am officially on the record as a skeptic of artist skateboard collabs, but I can also say that no one wants there to be a Frank Gehry skateboard more than me.
But this is not it.
This group of skate decks in next week's Essential Design sale at Wright20, "is comprised of decks by AWS for Alien Workshop, Marc Johnson for Enjoi Skateboards, Rick McCrank and Eric Koston for Girl Skateboards, One Fifty One Skateboards, Frank Gehry, and Toy Machine. Printed manufacturer's mark to six examples."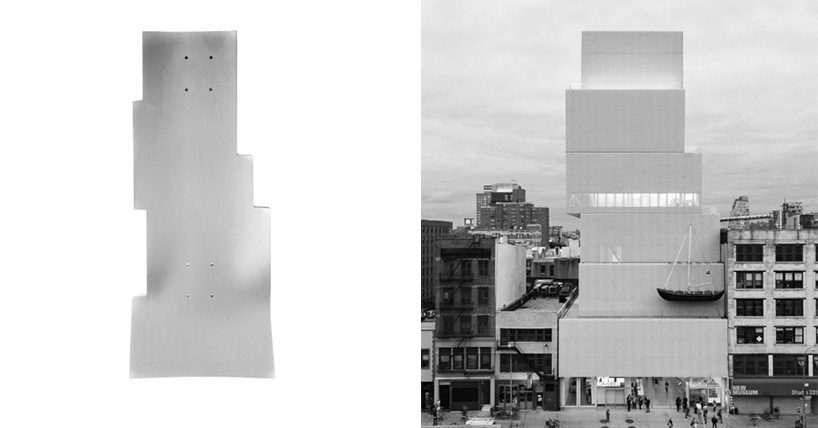 And the only thing better than a Frank Gehry skateboard is a signed Frank Gehry skateboard. But again, no. This is the upside-down silhouette of Kazuyo Sejima and Ryue Nishizawa's of SANAA's New Museum. It is the shape the museum uses as a logo, turned into a skateboard. The limited edition of 150, produced in 2014 by Chapman Skateboards, is still available in the New Museum's shop.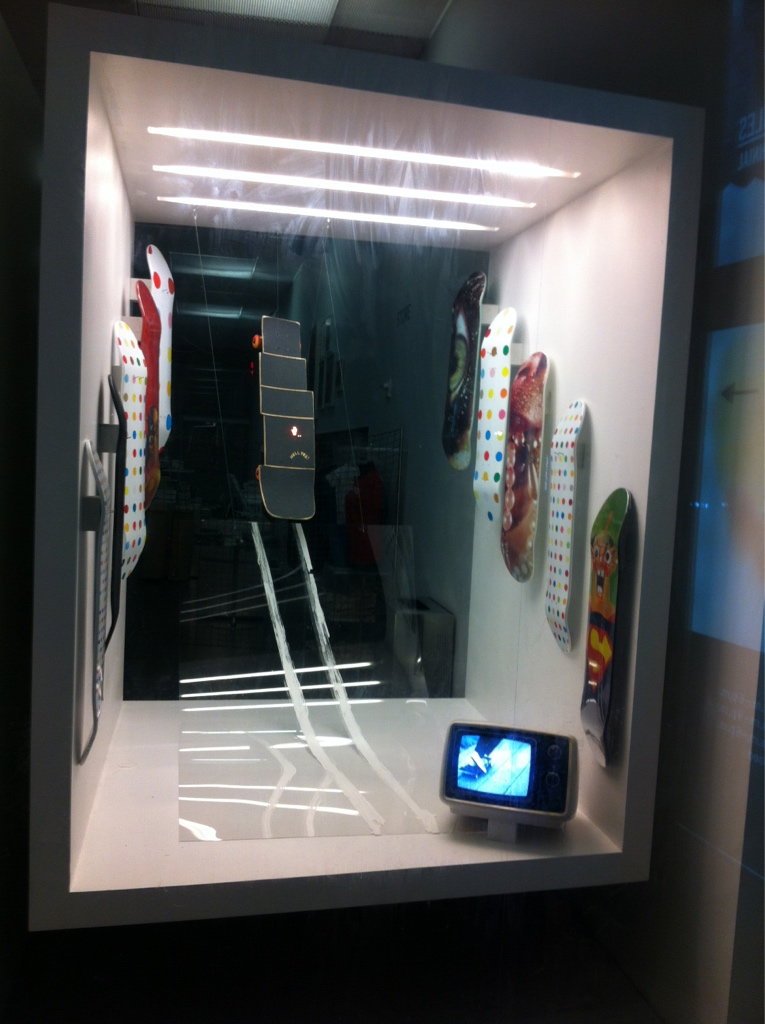 The idea originated with a 2012 window installation by Canyon Castator and Richard Duff, who put the woeful off-the-rack Supreme artist collab skatedecks to shame with their janky, hand-chopped-and-reassembled New Museum board. Which I am now adding to my auction watch list.
[update: the listing has been updated.]