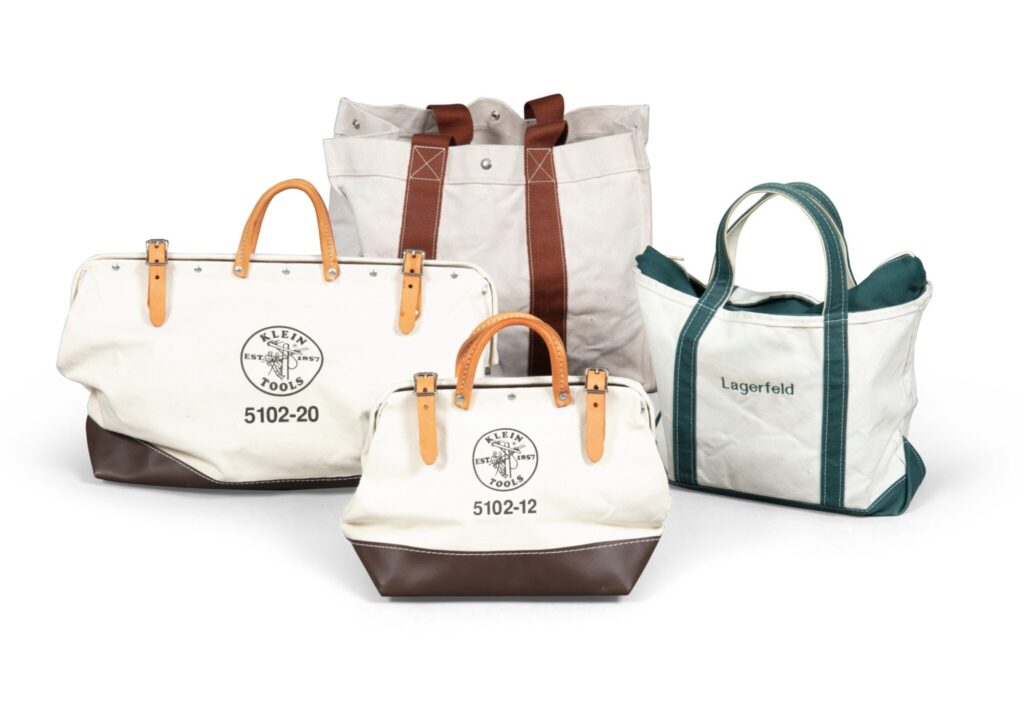 Last night, in a post-MetGala nonsense haze, I dragged myself through the eight [8!] sales Sotheby's held in late 2021 of Karl Lagerfeld's estate. The green LL Bean boat tote with Lagerfeld embroidered on it caught my eye.
As his deeply depressing memoir recounts, André Leon Talley and Lagerfeld were extremely close from their first encounter in the early 1970s, when he interviewed the designer for WWD at The Plaza Hotel. Young Talley caused a scandal once in Paris when, running late for a party at Maxim's, he threw on Lagerfeld's dressing gown instead of going back to his hotel for the required black tie.
In December 2013, after a Chanel Rodeo in Dallas, Talley asked Lagerfeld to fund a retrospective of a Chanel photographer who'd just died. Karl said he'd think about it. Talley found himself removed from Chanel's guest and gift lists, and the two men never communicated again.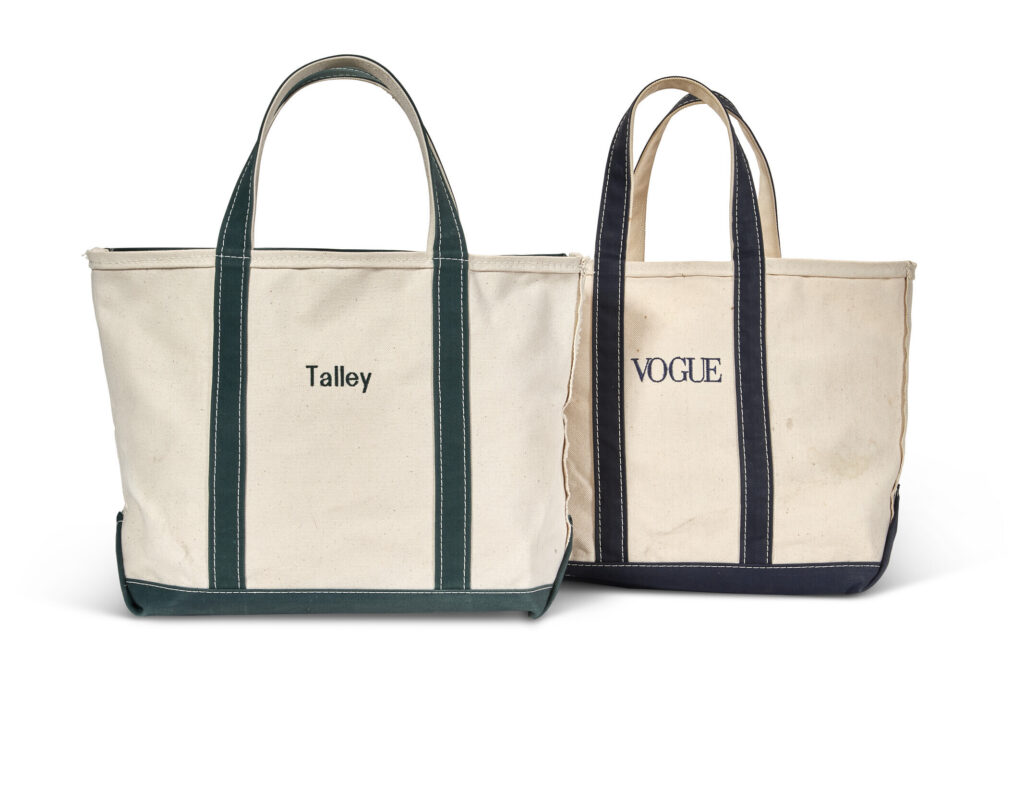 Lagerfeld's LL Bean bag caught my eye because a few months ago, an identical one was sold at Christie's from Talley's estate. Talley's lot had a date, c. 2010, so pre-split. What impossibly middle class situation might have occasioned the creation of these matching tote bags for these two men? Did they have them made? LMAO, no. Can you imagine either of these men choosing these bags? Or typing in their embroidery orders on llbean.com? They were swag, or a party favor. Did the men save them, or did the bags only survive their recipients because they were forgotten immediately?
It's now impossible to say, but that didn't stop someone out there from paying a thousand euros and twelve hundred dollars, respectively, for these mute artifacts of weekend houseguest culture tenuously connected to these two very damaged men.
Previously: ALT X LLB