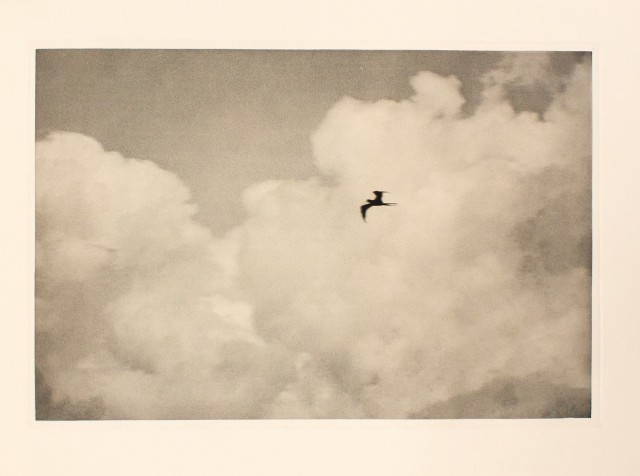 When I saw the photo above in Doyle's rare books sale I recognized it immediately, and I was wrong.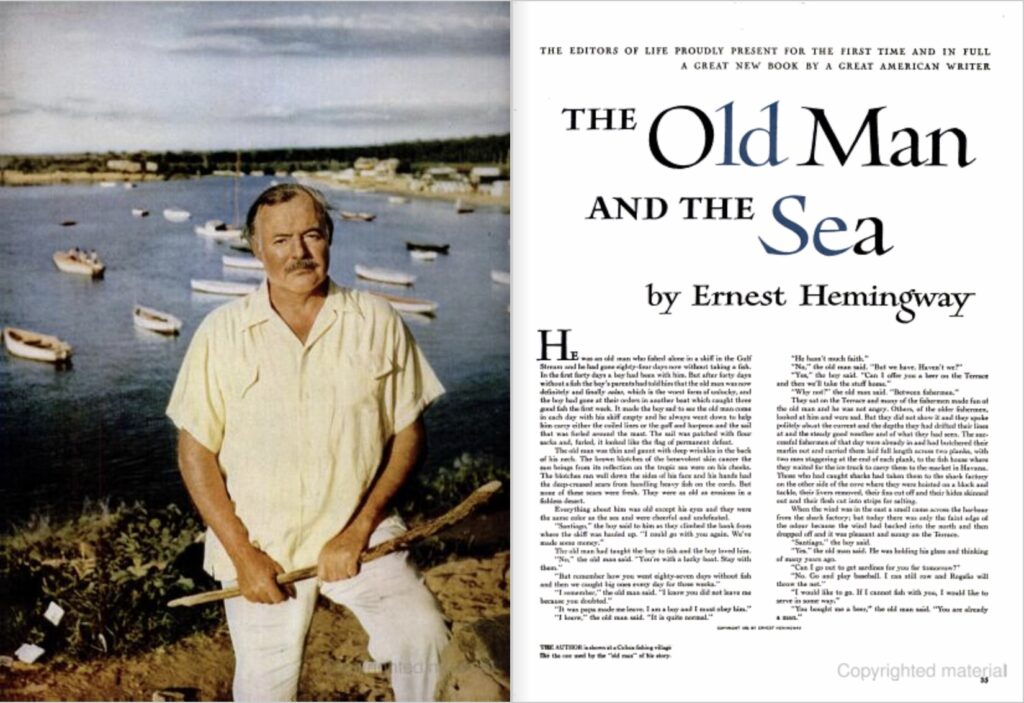 "I'm very excited about The Old Man and the Sea, and that it is coming out in LIFE so that many people will read it who could not afford to buy it. That makes me much happier than to have a Nobel Prize," said Ernest Hemingway in the August 25, 1952 issue of LIFE Magazine. LIFE published the book the next week in its entirety, in the magazine, with a photo of the author in Cuba, by Alfred Eisenstaedt. [The magazine's 5.9 million copies sold out in 48 hours, and the stunt was cited in Hemingway's Nobel announcement in 1954, so way to neg the Swedes into giving you a Nobel, I guess.]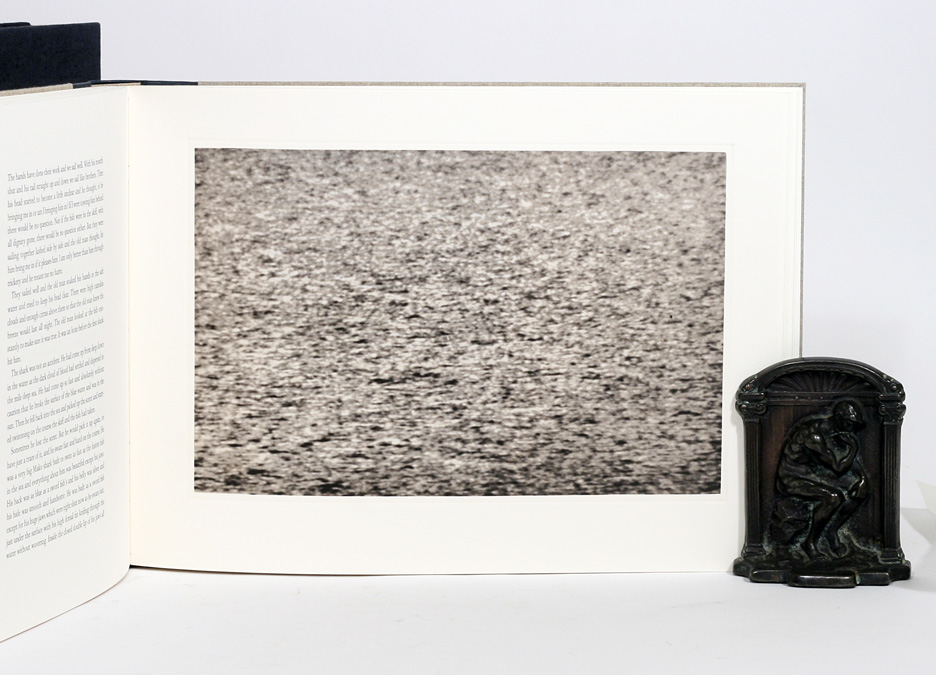 The picture up top of a lone gull against a cloud-strewn Cuban sky was taken by Eisenstaedt in June 1952, while on his Hemingway assignment. It is one of five Eisenstaedt photogravures included in The Limited Edition Club's limited edition of The Old Man and the Sea. Here's another one, above, an abstract photo of the shimmering surface of the sea.
So you, too, probably immediately thought, vast black&white photo of a seagull, Cuba, Felix Gonzalez-Torres. Right? And then to see the sea? I don't even need to put Felix images up here to bring them into your mind. Was Felix referencing these blockbuster photographs not just from the 1950s Cuba of his birth, but from the Cuba of Hemingway [??] when he made some of his own iconic images?
LMAO, no.
Only one of Eisenstaedt's photos ran in the magazine: the portrait. The Limited Edition Club edition was only published in 1990. IN 1990. I had to check that twice, but it would explain why only Eisenstaedt signed them. But also, that is smack in the middle of Felix's own artmaking. Would it be even weirder to know he was making a posthumous, and slightly oblique shoutout to Hemingway?
Also LMAO, no.
A quick flip through his works show Felix first used a photo of a gull in the sky on a puzzle in 1989, and photos of the light playing on water as early as 1987. The only thing that these similar images show is that when you're on an island in the Caribbean, and you're artistically minded, you're going to notice the aesthetic allure of the sky, the sea, and the sand.
UPDATE: Looks like someone has been staring at the sun too long, and is unable to read the words Limited Edition Club in multiple tabs, and instead wrote Book of the Month Club, like a dope. Thanks to greg.org hero Peter for noticing and graciously correcting my error.