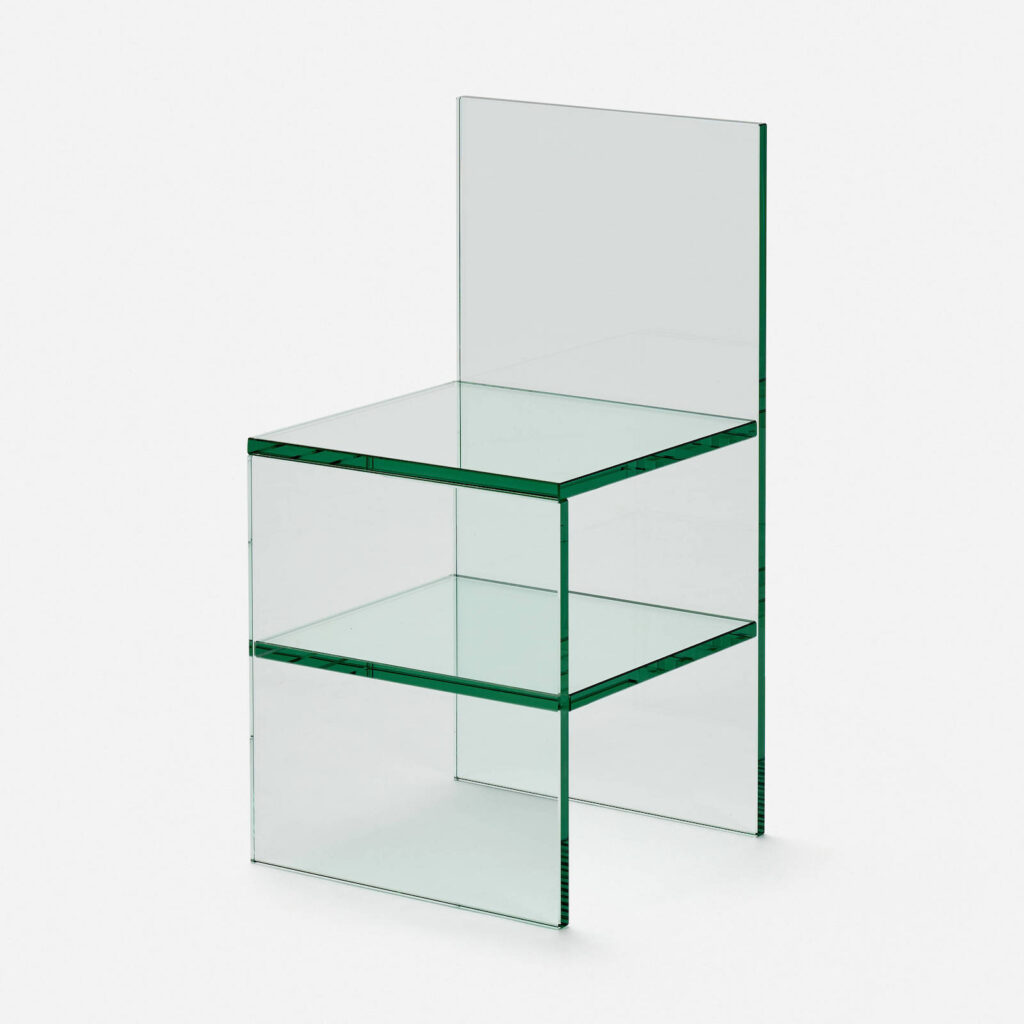 I think the first place Tobias Wong's Glass Chairs were available was in 2002 at Troy. The SoHo design store commissioned Wong to make a holiday collection. I love them, they're like Judd chairs for ghosts.
Tobi was always getting in trouble for his knockoffs and reworkings, but more than 20 years later, and 13 years after his death, these chairs are actually still available. So I guess the ghost of Judd doesn't mind. [Troy was literally across the street from Peter Ballantine's place, the guy who made Judd's plywood pieces—but not the chairs.]
At Troy they were sold as a pair, as Chair No. 1 and No. 2, but the picture from the NY Times, and the one on Twentieth, the LA design shop who sold this one, are flipped. So if you want to complete the set, be sure to confirm which $9000 chair you're ordering.
18 July 2023, Lot 139: Tobias Wong, Glass Chair, 2002, via Twentieth, est. $2-3,000 [update: sold for $4,410] [lamodern]
Well this article still feels a little raw, tbqh: The Life of Tobias Wong, Designer [nyt]
From A to Wong and back again, a nice 2015 reminiscence/revisit by collaborator Item Idem [flashart]
Wong's website is still up. Oh wow, I'd forgotten about Warhol Gift Wrap using actual prints from Ronald Feldman [brokenoff.com]
Previously, related: Perfect Lovers (Forever), by Tobias Wong
Previously, unrelated: All Respect For My Judd Furniture Knocking Off Kings