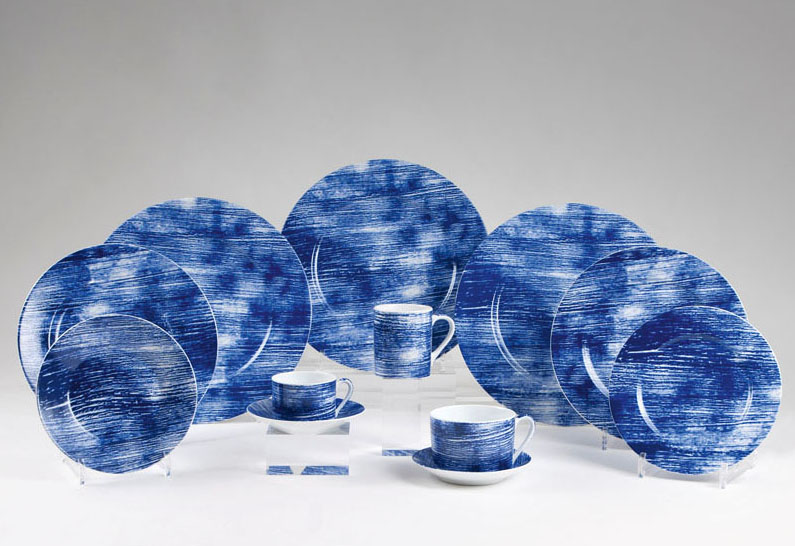 While looking for something else, I stumbled across this set of porcelain dishes by Gerhard Richter. They were apparently produced in 1992—there's a big RICHTER 92 signature baked onto the bottom of everything—by the Thuringian porcelainmaker Kahla as part of an Edition Obelisco series of artist-designed dishware.
So now I've got to resist being one more empty result in the little swirling eddy on Google linking Richter and Obelisco and nothing else. Other listings say Edition Obelisco was commissioned for the 1992 edition of Art Cologne, but the Hamburg auction house Stahl that sold these six 7-piece place settings (six chargers, plates, soup dishes, cake plates, cups & saucers, and mugs) in 2016 said it just debuted at what was once the most important art fair around.
It's hard to tell from the picture, but the blue brushstroke design of Richter's dishes is apparently raised up from the white surface. The Gerhard Richter Archiv in Dresden, which has two place settings, reports that the planned edition of 500 sets was not realized because of production challenges. [From the various online images, maybe they had some trouble getting the blue right.]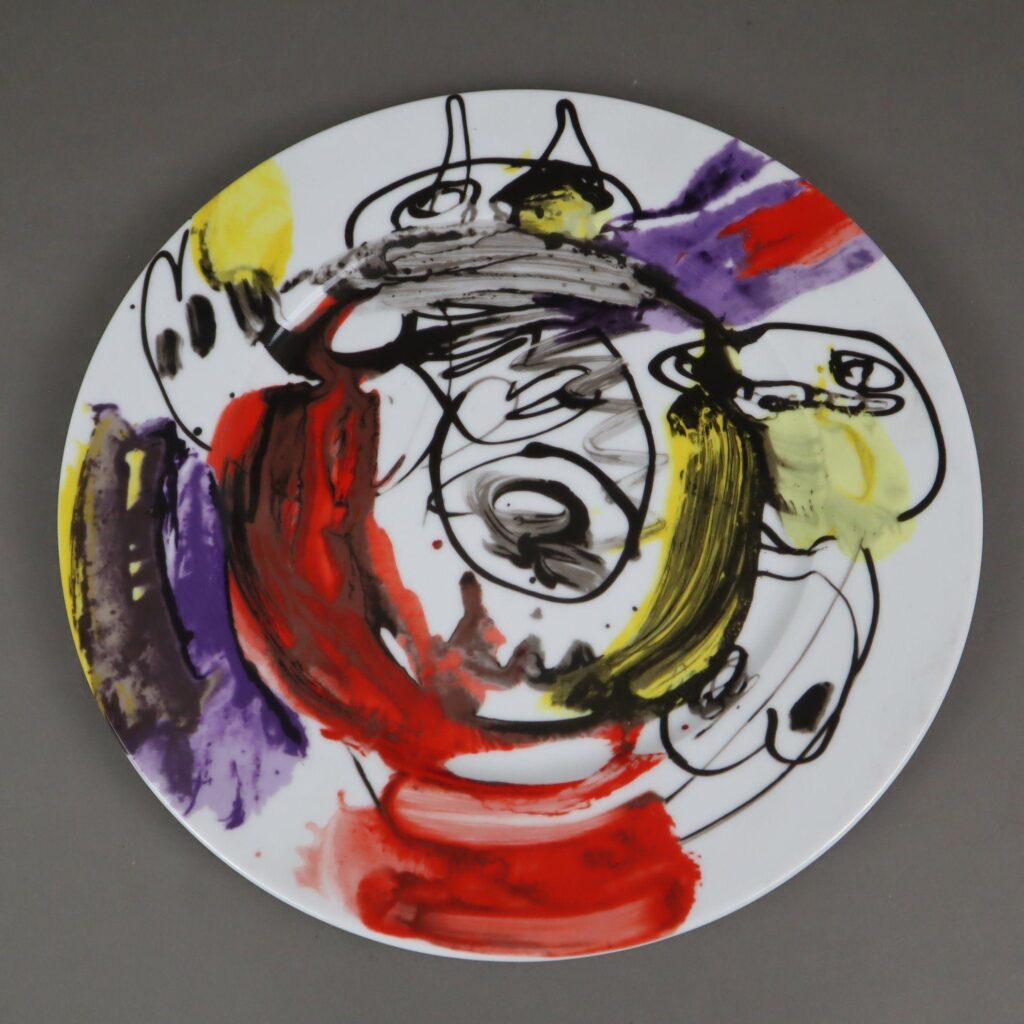 Other artists in the Edition Obelisco series included a bunch of dudes—Michael Buthe, Alain Clement, Alan Jones, Emil Schumacher, Walter Stöhrer, Claude Viallat, and Wolf Vostell—and Isa Genzken, then still married to Richter. Out of all that, only one awful plate turns up online. Unless Vostell's dishes are all encased in blocks of concrete, the only other one I want to see is Genzken's. This whole project feels like a reunification euphoria fantasy that didn't work out.