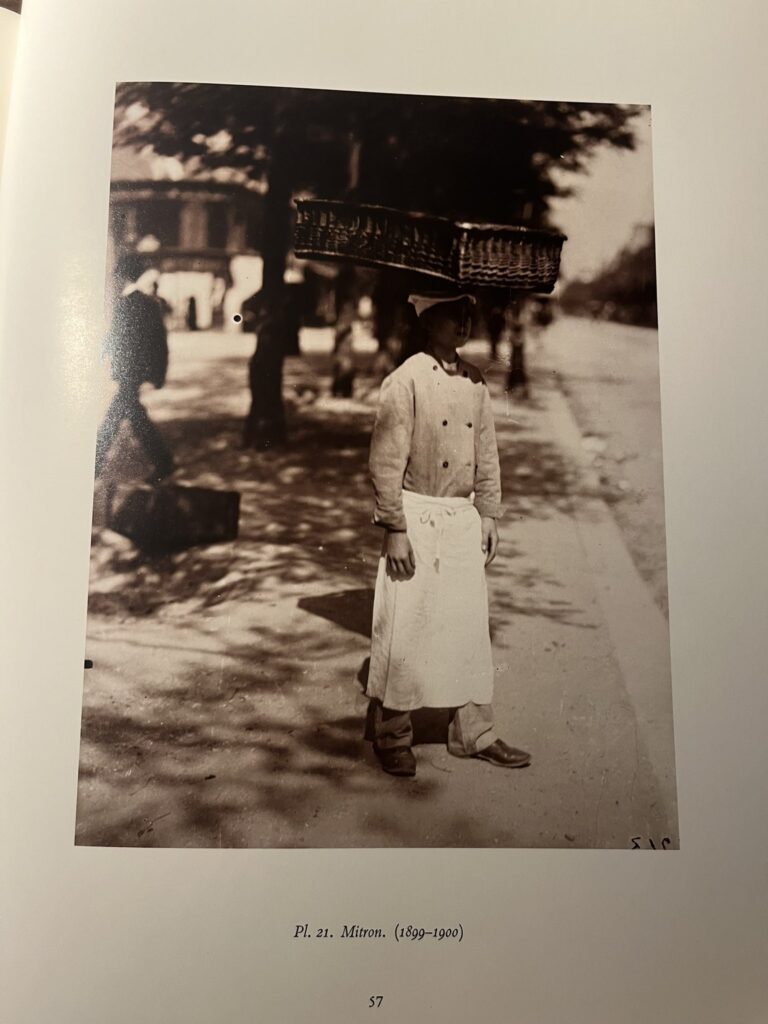 When the Manhattan Art Review posted this image of Eugène Atget's c. 1899-1900 photo of a mitron, or baker's boy, to social media, I did not think of MoMA's four-show, four-year odyssey through Atget's oeuvre, where John Szarkowski installed it together with Porteuse de pain, a photo taken in the same spot and the same light of a woman pushing a bread cart.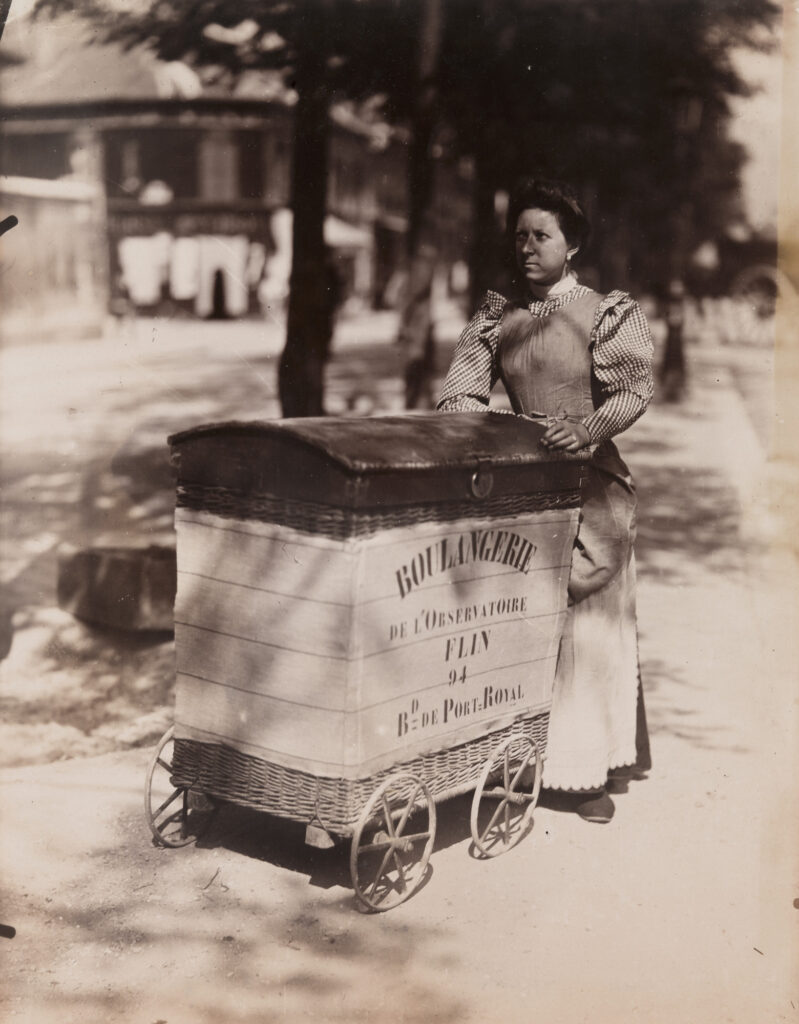 [Not to get all Errol Morris about it, but judging by the shadows of the trees, I'd say Atget photographed the mitron a few minutes before the porteuse. Also, I'd have to disagree with the catalogue where [Szarkowski?] says, "The basket on the head of the mitron is surely the same one that rests on top of the cart of the porteuse." Uh, surely it is not?]
But none of that mattered; all I could think was to respect the drip. When they present me the Chevalier de l'Ordre des Lettres et Arts, I decided, I'd don my full mitron fit to the Elysée, where I'd thank Bill Cunningham for the workwear, Susan Cianciolo for the apron/skirt—and Berenice Abbott, for saving this whole body of work from la poubelle.